Win a copy of Mr Prepper game for Nintendo Switch!
Celenic Earth Publications has an exciting competition for our readers. We have received 4 free copies of the Mr Prepper game for the Nintendo Switch, two EU and two NA codes. We're holding a competition to give them away, but participants will need to follow the rules carefully. Read below to find out how you can stand a chance to win one valued at $15.49.
Mr Prepper Game Nintendo Switch Announcement
Mr Prepper game is ready for a nuclear apocalypse on Nintendo Switch
Mr Prepper, a survival game with elements of crafting and adventure, makes its debut on Nintendo Switch. The title stands out thanks to a unique shelter building system, meant to withstand the effects of a nuclear apocalypse. The game has been already released on PC, Xbox and PlayStation consoles, where it was met with warm reception. Mr. Prepper is set to premiere on Nintendo Switch on June 3rd, 2022.
The Mr Prepper game was created by Polish studio Rejected Games. The title had debuted on PC in 2011 and later has made its way to Xbox and PlayStation consoles. On Steam it has been rated positively by 84% of users (based on nearly 3 thousand reviews).
The title combines survival gameplay with crafting and adventure elements. Mr. Prepper offers a unique underground shelter building system and stands out for its stylish graphics and dystopian atmosphere. It also offers a side-view perspective.
The player takes a role of a very precautious person who, faced with the risk of a nuclear world war outbreak, prepares for the worst. They decide to take matters into their own hands and fight for their life.
The title created by Rejected Games is based on very varied gameplay. The main activity is building and correctly adjusting a fallout shelter. During 20-30 hours of gameplay, the players can expect, among other things, extensive systems of item creation and neighbourhood trade. Mr. Prepper allows for the player to explore the shelter's surroundings and even build a rocket.
Mr Prepper game – main features:
survival gameplay with elements of crafting and adventure;
building underground shelter;
dystopian atmosphere and unique plot;
trade, exploration, rocket building;
20-30 hours of fun.
Mr. Prepper is set to premiere on Nintendo Switch on June 3rd, 2022.
Competition: Win a free copy of Mr Prepper game for Nintendo Switch
We have four copies of the Mr Prepper game to give away to lucky readers. Two are for the EU region and the other two are NA codes. Since Debbie Stansfield's fantasy novel, Legend of the Oracle Runes: Nornien Odyssey, also has to do with survival, we're putting the game and the book together in a competition bundle.
We're offering this fantastic fantasy paperback book at a discounted price of $16 for the competition only, with a standard shipping fee of $6. When you consider that the Mr Prepper game is $15.49, the paperback sells for $17.99 on Amazon, and you're have to pay a shipping fee of about $10 depending on your location, the value of the entire package comes to $43.48.
And all you'll have to do to enter this competition is buy the novel for $22 (including shipping), which is almost half the total value! So, why not get your survival skills going with a game and a book in our awesome competition.
The Mr Prepper game – Nornien Odyssey competition closes on Thursday 30 June 2022, at 23:00 CAT. The four winners will be announced on Friday 8 July 2022. Here are the rules for the competition:
Add your email to the purchase note on PayPal and keep the transaction ID so we can verify your purchase
Add your Nintendo Switch code (NA/EU) on the purchase note so we can award the copies appropriately
The prizes are non-refundable
We will be contacting you via email to confirm your award, postal address, and phone details for delivery
We will send the Mr Prepper game code via email or a communication channel of your choice
If for some reason the code doesn't work, you can send up visual proof that the code wasn't accepted, and we'll ask the publisher for a new one.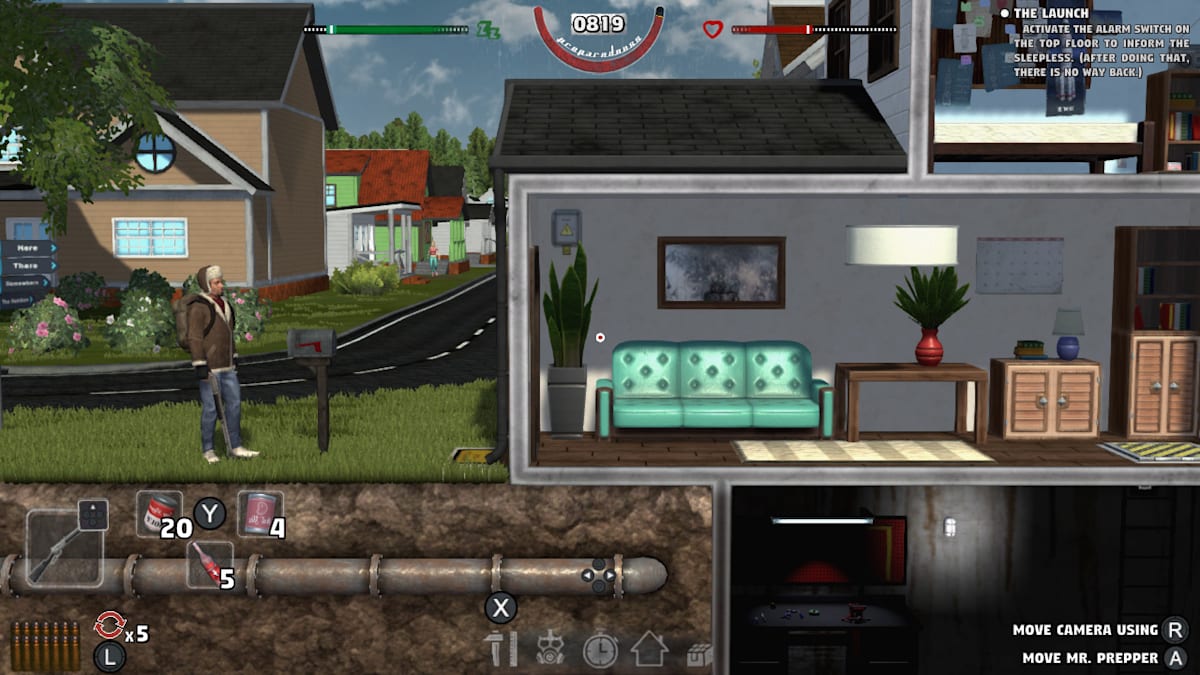 Enter the Mr Pepper game competition
You can enter the Mr Prepper game competition only through the payment button below. If you purchase Legend of the Oracle Runes: Nornien Odyssey through any other method (Amazon, Smashbooks, Barnes&Noble, etc), it won't count towards the competition. If you'd like to pay via a different way for the competition, please email us with the subject heading "Mr Prepper Competition Alternative Payment Method."