Ubisoft is using Ghostwriting AI to write content for future games
In a new turn of events, Ubisoft is going to start using what it calls Ghostwriting AI to develop new content for upcoming games. It won't do completely away with game script writers, as they will remain to work with the machine-learning model for the NPC dialogue and other in-game details. The company says it will specifically help create different 'voices' when it comes to chatting with non-playable characters.
Here are the details of this new Ghostwriting AI by Ubisoft.
What is Ubisoft's new Ghostwriting AI?
According to Ubisoft's latest press release, its R&D department (La Forge) has developed Ghostwriting AI to help video game writers with the massive challenge of creating content for games. You need to keep in mind that Ubisoft has made huge titles in the past, such as the Assassin's Creed franchise, Ghost Recon, Far Cry, and many more.
Now, imagine how many hours the writers spend making content for the game lore, dialogue, weapons an item stats, and more, and you'll see why games take so long to develop and release.
The hope is that Ghostwriting AI will help cut this time down while still keeping game writers in employment. It will focus on NPC barks, which is effectively the train of dialogue the character will use when you're interacting with it. In this way, writers can focus on the other content while polishing the AI's work later on.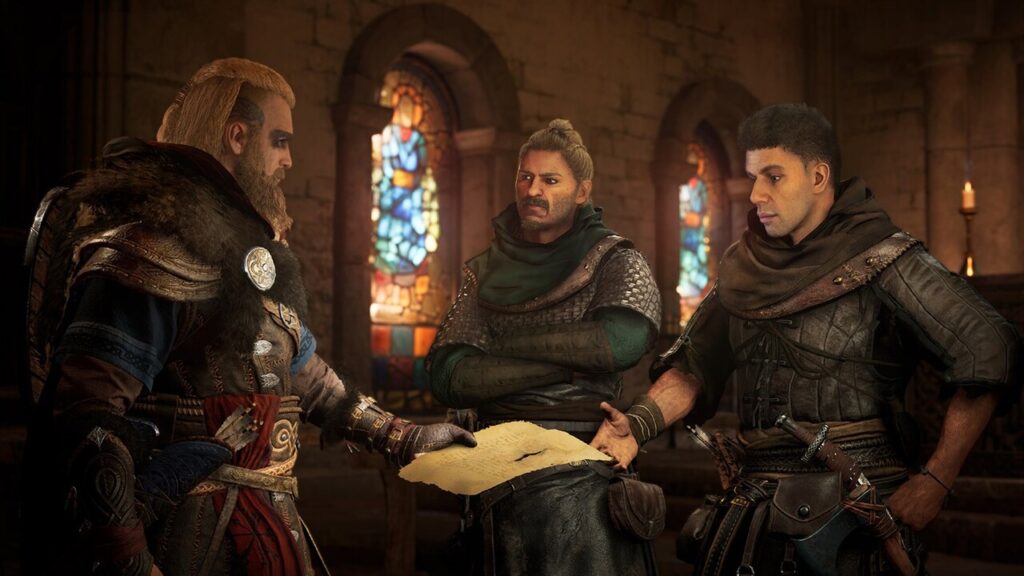 It will also cut down on the boredom of trying to think of new things the NPCs can say to keep things interesting.
Ben Swanson, the mastermind of Ghostwriting AI for La Forge, says the following:
Rather than writing first draft versions themselves, Ghostwriter lets scriptwriters select and polish the samples generated. This way, the tech is a tool used by the teams to support them in their creative journey, with every interaction and feedback originating from the members who use it.
While I'm not really a fan of what people call AI taking over writers' jobs, this sounds like a good way to employ the machine-learning mechanism. If it makes the team more efficient while still keeping them employed and getting games done faster, why not?