Diablo 4 Beta: Tips and tricks for the upcoming launch!
It's almost time to face Lilith in the latest title in the dark fantasy game series. Those who preordered have had a chance to play the Diablo 4 Beta this weekend from 17 to 19 March 2023. Fortunately, the open public testing will take place next weekend from March 24 to 26 March 2023.
To make sure you have the ultimate experience, here's a Diablo 4 Beta guide with some helpful tips and tricks. Remember, Diablo IV will launch on Windows PC, Xbox Series X|S, Xbox One, PlayStation 5, and PlayStation 4. The Beta is available on the same platforms.
Diablo 4 Beta Scope and Focus
Let's begin with what to expect from the Diablo 4 Beta before we get into the guide. You can find detailed information on the Blizzard site, but we're summarising it here below.
Focal points of the Diablo 4
During the open-access weekends, you'll be playing in a zone called Fractured Peaks. The Diablo 4 Beta includes the Prologue and Act 1, and you'll be able to upgrade your character to level 25.
There will be plenty of demons to eliminate. Local NPCs will be available for side missions, but you'll see the main plot too. If you experience any issues on your gaming platform, be sure to supply feedback, so Blizzard can work on it before the full launch of Diablo IV on 6 June 2023.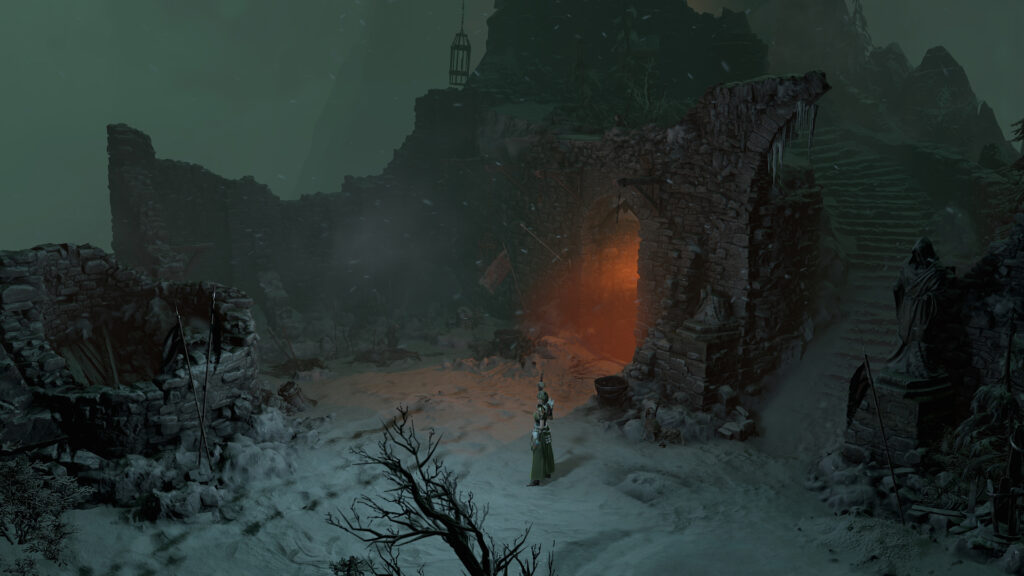 When is the Diablo IV Beta?
There are two types of Diablo 4 Beta sessions that will be available. Here are the details:
Early Access: 17 to 19 March 2023 for pre-ordered copies
Open Beta:24 to 26 March 2023 for everyone else
When the weekends appear, you'll be able to download and play the game for that period only.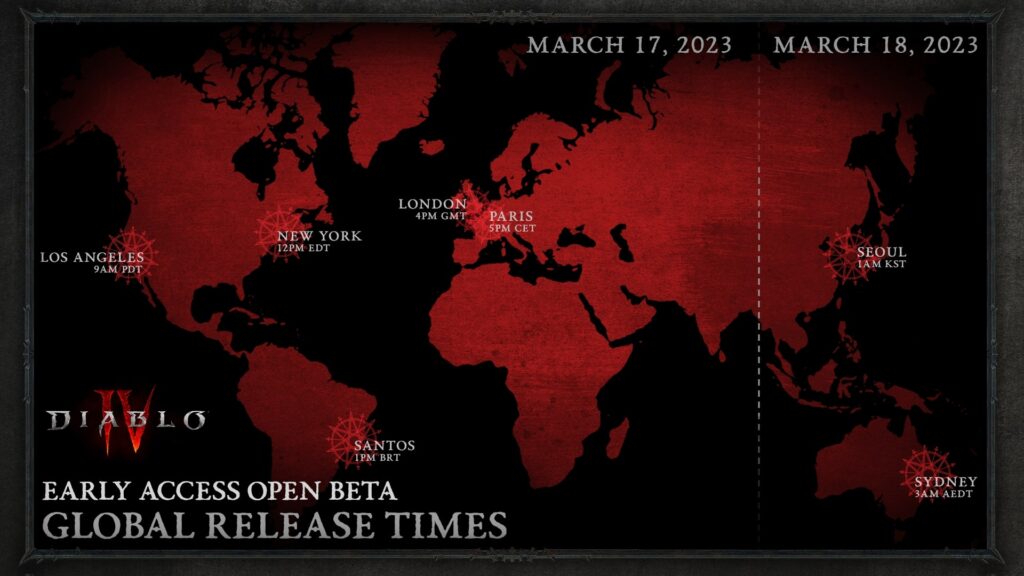 Available classes
Each Diablo 4 Beta session introduces new classes that you can play for the upcoming game. Here's an indication of which roles you can access in each session:
Early Access: Barbarian, Rogue, Sorcerer
Open Beta: Same as Early Access, plus Druid and Necromancer
You will be able to create up to 10 characters, basically both genders per class. Once you hit level 25 with one, you should try another class until you find one that suits you. For me, it's been Mage for Diablo 1, Druid for Diablo 2, and Wizard for Diablo 3. It will be a toss-up between the Sorcerer and the Druid when it comes to the Diablo 4 Beta.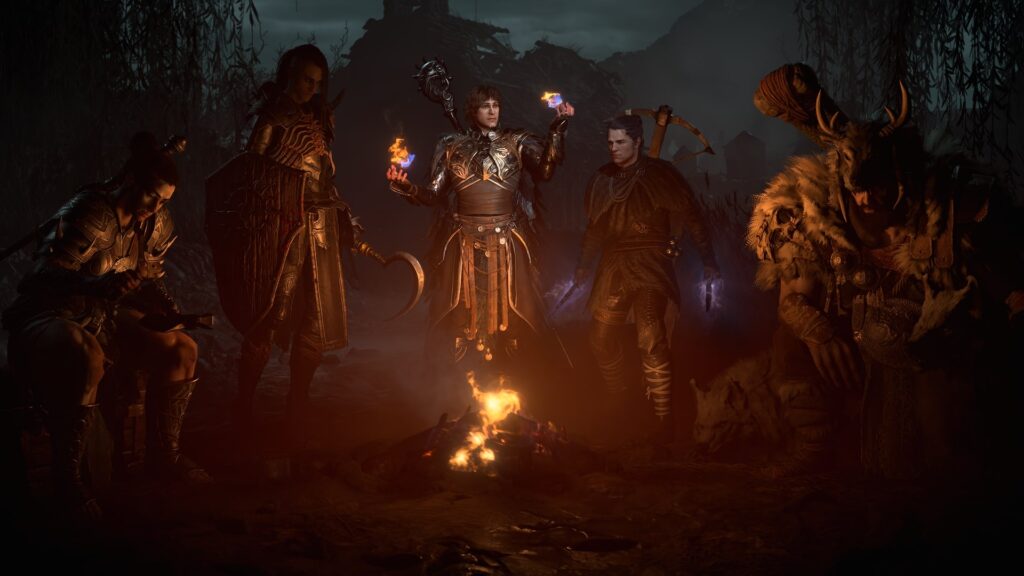 Co-op mode available
If you're playing on a console, a second player will be able to join you on the same screen taking on the demons from the Burning Hells. The main player needs access to the Diablo 4 Beta game, while all players need to have their Battle.Net accounts linked. For PC, you'll be able to play up to four players on separate devices with linked accounts.
The best part is that Early Access progression and characters will carry over to the Open Beta. However, all data will be cleared before the official launch of Diablo IV on 6 June 2023.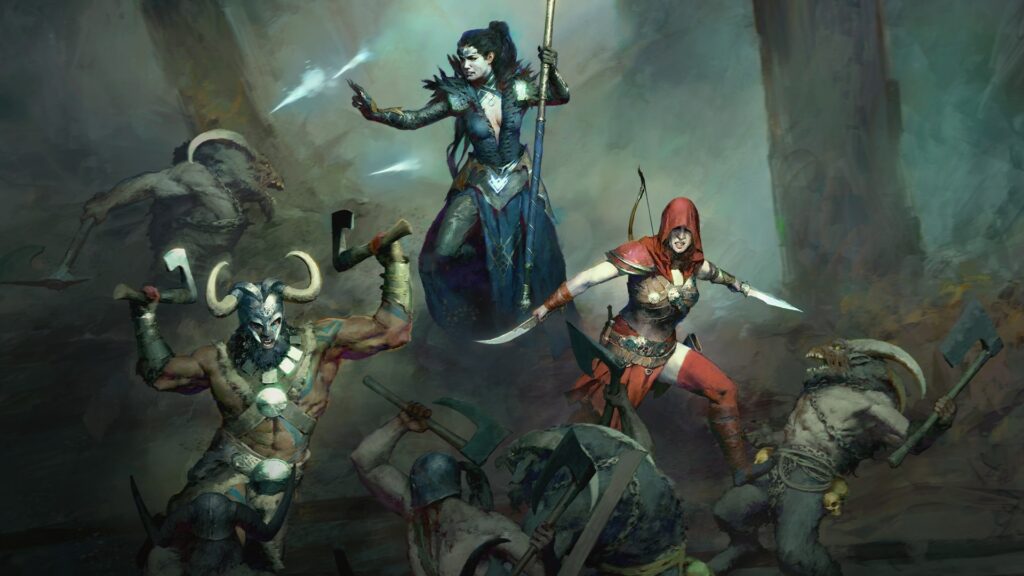 The location and events
The prologue of Diablo 4 Beta presents Fractured Peaks, which is where your tale begins. Once completed, you'll head to Fractured Plains in Act 1. As usual, there will be a safe zone where you can rest and sort out your character. The name of the city in the mountains is Kyovashad.
There are five types of events taking place in the Diablo 4 Beta alone:
Main storyline: hunt down Lilith's minions as you seek her out
Side quests: Woodsman of Nevesk and Altars of Lilith will be available, plus a few others
World event: short random zone events
Legion event: face hordes of demons after defeating a stronghold
Dungeons: you'll find various caves and dungeons to complete along the way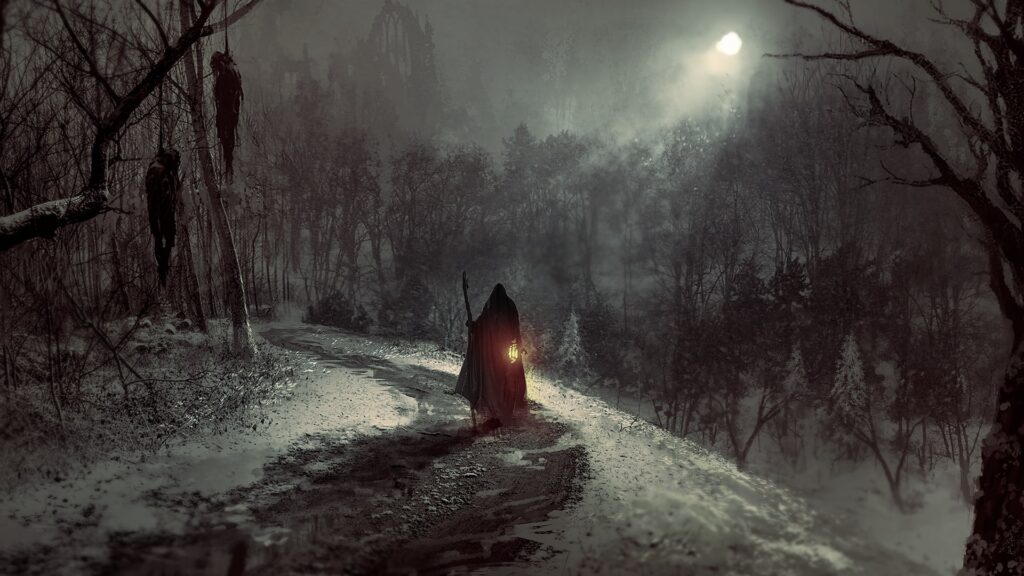 Diablo 4 Beta boss
Ashava is the main boss in the Diablo 4 Beta. If you played Early Access, you would have encountered it on 18 March 2023 The Open Beta weekend will again feature this demon of pestilence on 25 March. You'll need a strong character and perhaps some friends to eventually take it down.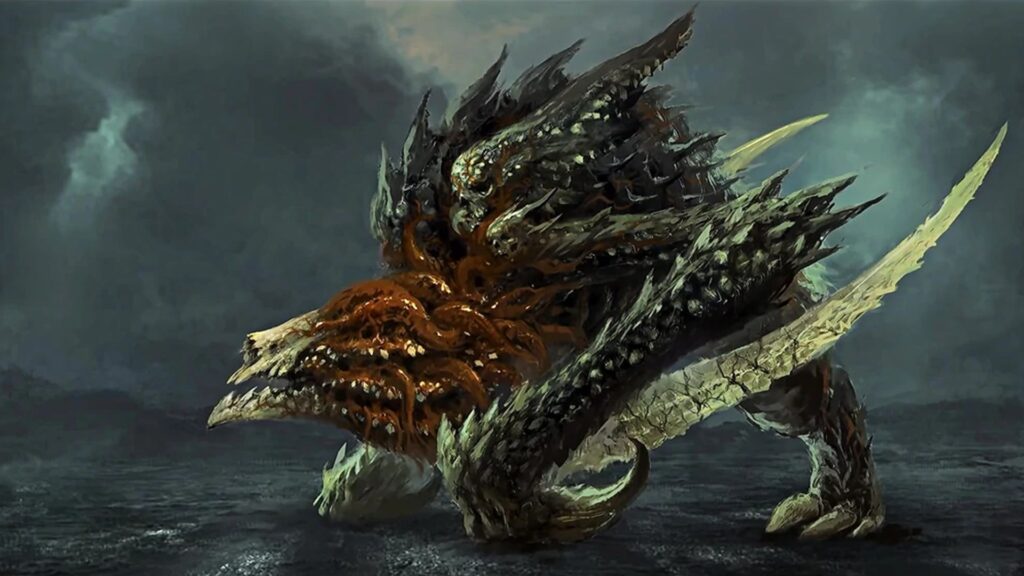 Tips and tricks for the Diablo 4 Beta
Now that you know more about the Diablo 4 Beta, we have some tips for next weekend when the Open Beta becomes available to everyone. It's time to power up and take on the dark might of Lilith.
The Kyovashad Hub
As mentioned, the safe zone in the Diablo 4 Beta is the city of Kyovashad. There, you'll be able to speak to merchants and tradesmen to unlock weapons and abilities. The best part is that we'll be able to ride mounts for the first time in the series. It's something that was featured in Sacred 2, but never in a Diablo title.
Some of the people and items you'll encounter in the town are the Blacksmith, Healer, Alchemist, Jeweler, Stables, Occultist, and much more. The inn is also your small home away from home. Spent some time during the better getting the hang of the safe zone hub.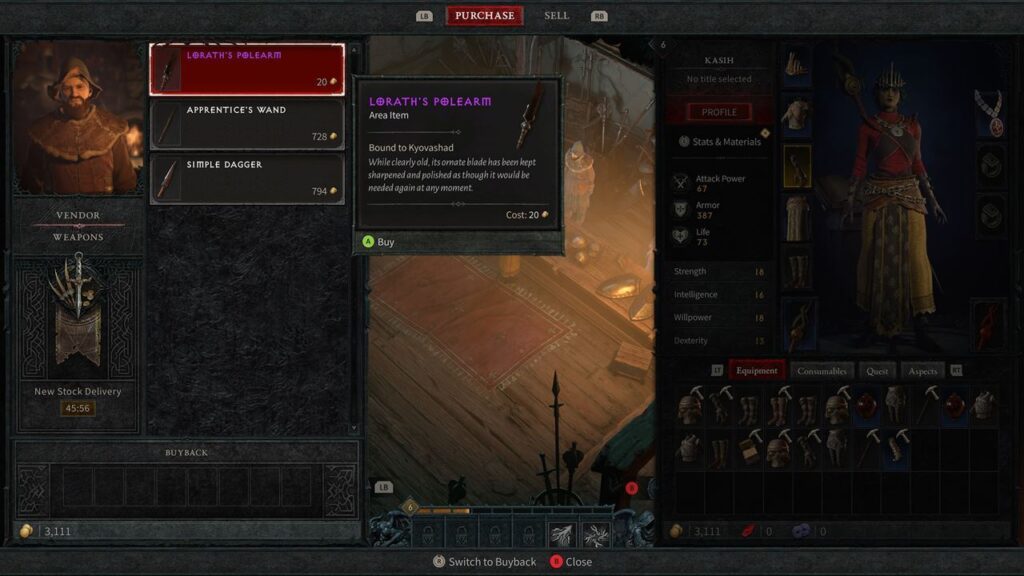 Creating and joining clans
While you can play Diablo IV alone, you will also have the opportunity to join others in your adventure. Instead of parties, the game calls them clans. A clan can have up to 150 members for now, and you can easily search for and request to join one that you like from the list.
If you want to create your own clan in Diablo IV, here's what you need to do:
Head to the Clan section in the main menu
Click on the section where you create a clan
Insert a Clan name plus a tag
Add a description so others know what your clan is about
Choose which labels suit your clan, such as Hardcore, Casual, etc.
The Search function lets you see which clans are available so you can choose one you like.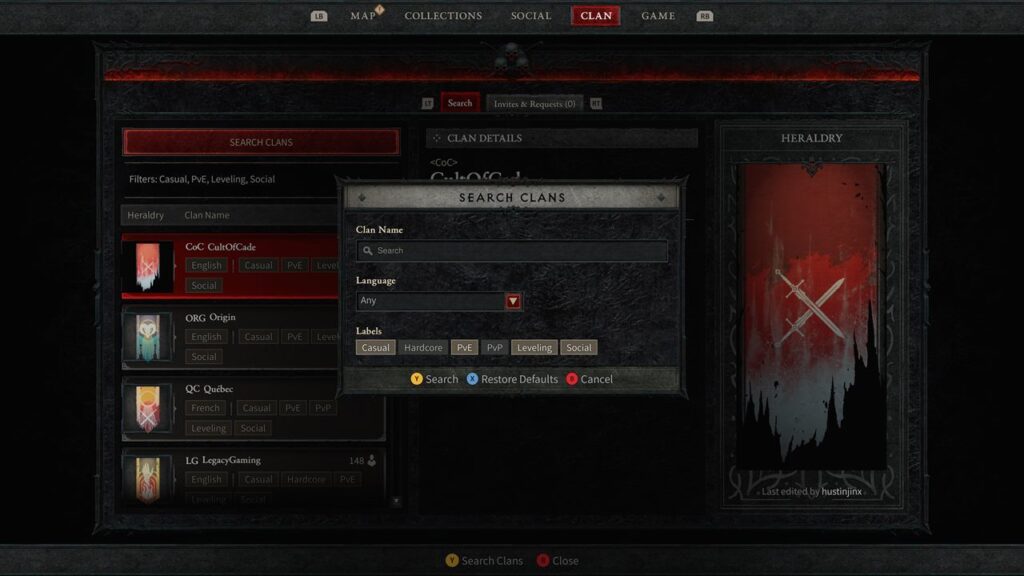 Increasing the World Tier difficulties
As with Diablo III, you can change the tier difficulty when Diablo IV launches. For the Diablo 4 Beta, you won't really be able to make much change to this as yet, and there's a good reason for it. You need to be at a specific character level to face the more challenging demons, plus other requirements.
For now, here's a quick list of the World Tier difficulties we expect to see in the main game:
Tier 1 (Adventurer): Level 1 – 50 (Remember, the Diablo 4 Beta only goes to level 25)
Tier 2 (Veteran): Level 1 – 50 with some bonuses
Tier 3 (Nightmare): Level 50 – 70
Tier 4 (Torment): Level 70+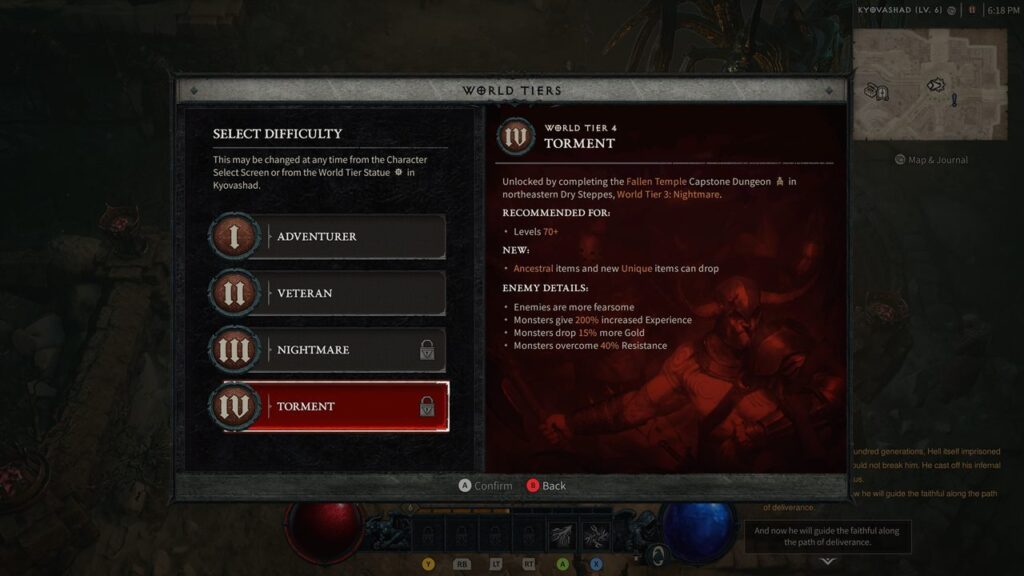 Transmog and Dyes: How to use them
In Diablo III, the Mystic lady lets you die and transmog weapons and armour to look different. Diablo IV will do the same, but slightly differently. For one, you'll need to head to the inn in the safe zone and then to your wardrobe. From there, you go to the appearance scene to change the colour and how the items look via transmogrification.
However, you'll need to learn the various styles that you want to apply to your items. To do so, head to the Blacksmith and select the item. You'll have the option to learn that style when you salvage the item. From there, it will become available in your wardrobe.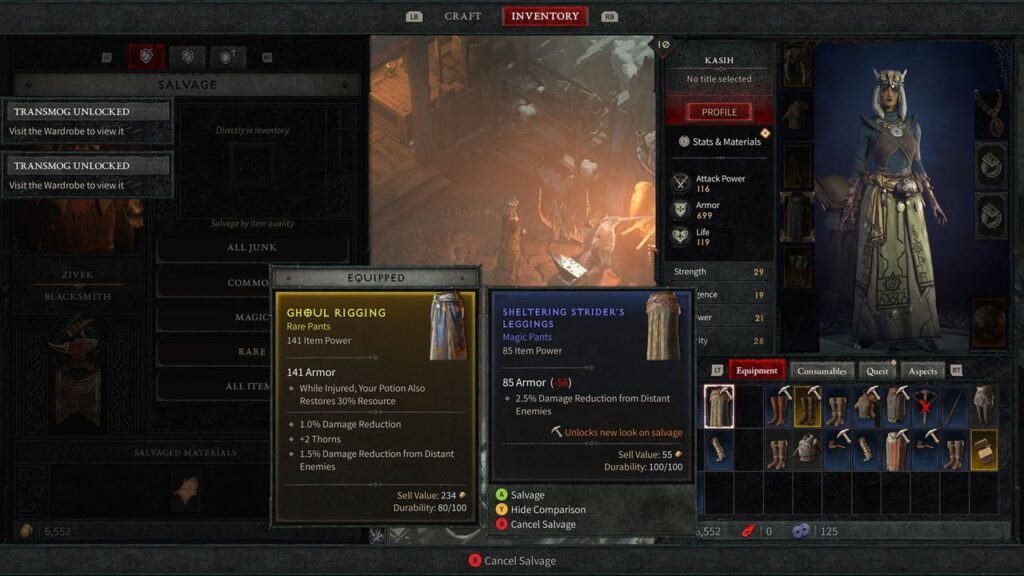 Upcoming Diablo 4 builds and mechanics
The Diablo IV Beta doesn't really give us the full extension and mechanics of all the characters and builds. As such, we're going to save all the builds and mechanics for each class for future guides, and it doesn't suit the scope of this one.   
Are you playing the Diablo 4 Beta?
That's it regarding the beta of Diablo IV. We hope that it helps you for the Open Beta weekend so that you can enjoy the complete experience.
If you aren't aware, author Shaun M Jooste is busy working on a dark fantasy series that's inspired by the Diablo games. Named Malum, the first book in the saga will be called Malum: Rise of the Deadly Sins (or Malum: RotDS). We'll keep you up to day with further developments.
For now, you can enjoy his first epic fantasy series, which is the flagship of our company, the Celenic Earth Chronicles. Here's the first book, The Windfarer.