Unveiling the World of Dungeons and Dragons: A Comprehensive New Series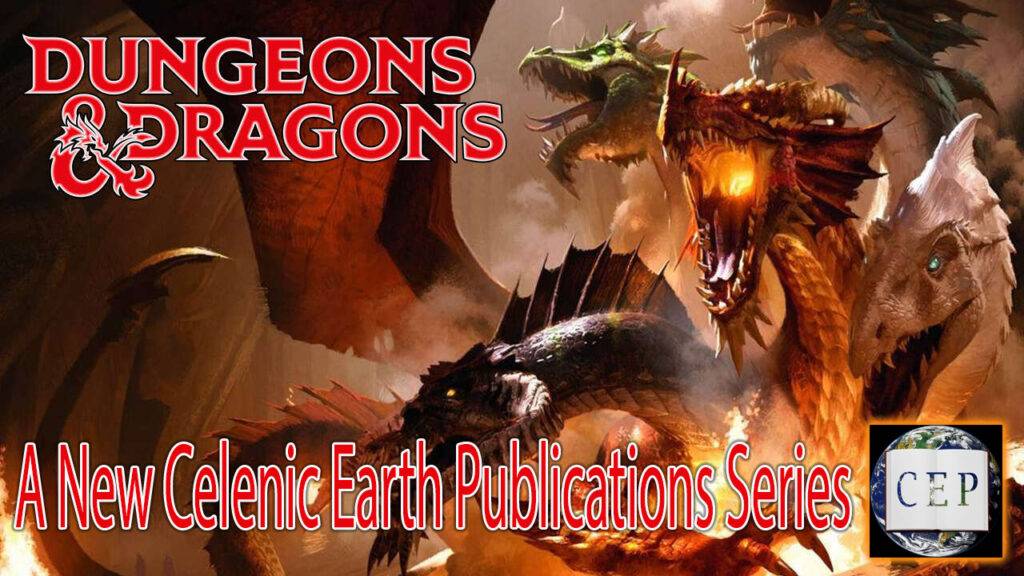 Unveiling the World of Dungeons and Dragons: A Comprehensive New Series
Welcome to a realm where imagination knows no bounds, where epic adventures are crafted, and where heroes and villains come to life through the power of storytelling. This is the world of Dungeons and Dragons (D&D), a beloved and enduring tabletop role-playing game that has captured the hearts and minds of countless gamers, writers, and creators for over four decades.
In this comprehensive featured series, we embark on a journey through the vast and captivating universe of Dungeons and Dragons. Whether you're a seasoned dungeon delver or a newcomer eager to learn, join us as we delve deep into the very essence of D&D, exploring its history, mechanics, lore, and its profound impact on our culture and creativity.
The Allure of Dungeons and Dragons
Dungeons and Dragons is not just a game; it's a tapestry of imagination, strategy, and camaraderie. It beckons players to step into a world where the ordinary gives way to the extraordinary, where the mundane becomes magical, and where the possibilities are as limitless as the horizons of one's imagination.
At the heart of D&D lies the promise of boundless creativity. Here, you're not constrained by the limits of the physical world. Instead, you inhabit a realm where you can become a brave warrior, a cunning rogue, a powerful wizard, or any character you can dream of. Whether you're an elven bard with a silver tongue or a dwarven blacksmith with a knack for crafting legendary weapons, the only limit is your imagination.
But it's not just about who you become; it's about what you do. In Dungeons and Dragons, you embark on quests that challenge your wit, test your mettle, and ask you to make choices that can alter the course of epic sagas. Will you face down a menacing dragon to protect a village, negotiate a delicate peace treaty between warring factions, or unravel the mysteries of a haunted crypt? The choice is yours, and the consequences are real.
Yet, perhaps the most magical aspect of D&D is the camaraderie it fosters. Around a table of friends, you share laughter, triumphs, and setbacks. You collectively craft a story that unfolds with every roll of the dice, every decision made, and every twist of fate. Bonds are forged not just between characters but between players, creating memories that endure long after the adventure ends.
Moreover, D&D is a game that welcomes players of all backgrounds and experiences. It doesn't matter if you're a seasoned veteran who's explored countless dungeons or a newcomer taking your first steps into this fantastical world. The game's accessibility and inclusivity make it a diverse and vibrant community where everyone can find a place to belong.
In essence, Dungeons and Dragons is a portal to a world where heroes rise from the unlikeliest of origins, where courage and wit are your greatest assets, and where the real treasure isn't gold or magic items but the memories and bonds forged around the table. It's a testament to the enduring power of storytelling, and it's an experience that continues to captivate the hearts of those who dare to embark on its grand adventures.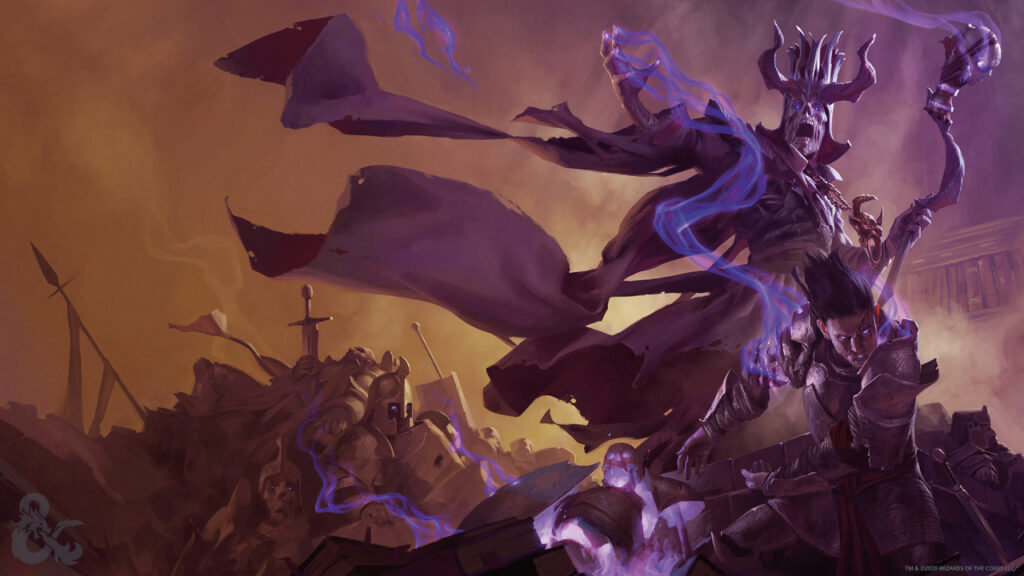 Dungeons and Dragons Series Overview
Throughout this expansive series, we'll embark on a thrilling exploration of Dungeons and Dragons (D&D) that spans its rich history, intricate gameplay mechanics, immersive storytelling, and much more. Here's a glimpse of what lies ahead:
History and Evolution: Unearth the origins of D&D and how it has evolved over the decades.
Gameplay Mechanics: Dive into the mechanics that underpin character creation, combat, and role-playing.
Dungeon Mastering: Discover the art of being a Dungeon Master, the storyteller and guide of D&D adventures.
World-Building and Lore: Delve into the realms, settings, and intricate lore that form the backdrop of D&D campaigns.
Player Experiences: Hear stories and insights from players who've embarked on epic quests and forged enduring friendships.
Impact on Popular Culture: Explore how D&D has left an indelible mark on books, films, and more.
Adaptations in Other Mediums: Journey into the world of D&D adaptations in film, television, and beyond.
Tabletop Gaming Culture: Understand the vibrant and welcoming community of tabletop gaming.
Diversity and Representation: Examine strides made in representing diverse voices and characters.
The Future of D&D: Peer into the crystal ball and speculate about where D&D and tabletop gaming are headed.
But this list is just the beginning, an opening chapter in our exploration of the world of Dungeons and Dragons. The beauty of D&D lies in its endless possibilities, and this series is no different. As we venture deeper into this realm, we'll uncover hidden treasures, embark on quests of knowledge, and continue to expand our horizons.
So, fasten your seatbelts, adventurers, for this is just the beginning of an epic journey. There are many more tales to be told, dungeons to be explored, and dragons to be faced. Welcome to the world of Dungeons and Dragons, where every adventure is a story waiting to be written.
Why Explore These Topics?
Exploring the facets of Dungeons and Dragons (D&D) isn't merely an exercise in understanding a tabletop game; it's a journey into the very heart of storytelling and the convergence of gaming and writing. Here's why these topics are of paramount importance, especially for those with a passion for both industries:
1. The Intersection of Gaming and Writing
D&D stands at a unique crossroads where storytelling and gameplay intersect. It's a narrative-driven game where players don't just consume stories – they actively participate in creating them.
For writers and gamers alike, D&D offers invaluable insights into how narrative arcs, character development, and world-building can be woven seamlessly into an interactive experience. It's a storytelling laboratory where writers can learn how to engage their audience and keep them invested in the plot.
2. Nurturing Creative Minds
D&D fuels the imagination like no other game. It encourages players to think on their feet, craft intricate backstories for their characters, and resolve dilemmas through role-playing.
For budding writers and game developers, D&D serves as a wellspring of inspiration. It's a place where creative ideas are born, where plot twists are tested, and where characters come to life in vibrant detail.
3. Building Empathy and Perspective
D&D challenges players to inhabit characters from diverse backgrounds and viewpoints, fostering empathy and understanding.
Writers and storytellers can glean valuable lessons in character development and representation from the game. D&D exemplifies how rich, multi-dimensional characters can elevate a narrative and resonate with audiences.
4. A Community of Collaboration
D&D thrives on collaboration and teamwork. It's a game where players build on each other's ideas and co-create intricate stories.
In the gaming and writing industries, collaboration is often key to success. D&D offers lessons in teamwork, communication, and the art of weaving multiple perspectives into a cohesive narrative.
5. Evolving Narratives and Media
D&D's influence extends beyond the tabletop. It has shaped the gaming, literature, and entertainment landscapes.
Writers and game developers can gain insights into how narratives adapt and evolve across different media, from novels to video games to television.
6. Gateway to Creativity
D&D is a gateway to endless creativity. It inspires writers, gamers, and creators to think beyond the conventional and embrace the unexpected. For those in the gaming and writing industries, D&D offers a treasure trove of innovative ideas and storytelling techniques that can breathe life into their projects.
In essence, exploring these topics within the context of Dungeons and Dragons isn't just about dissecting a game; it's about delving into the very essence of narrative craftsmanship and the fusion of storytelling and gameplay. It's a journey that promises to ignite your creativity, deepen your understanding of these industries, and equip you with a toolkit of skills and insights that can be applied far beyond the realm of tabletop gaming.
So, as we embark on this adventure, be prepared to unlock the secrets of narrative magic and the power of collaborative storytelling.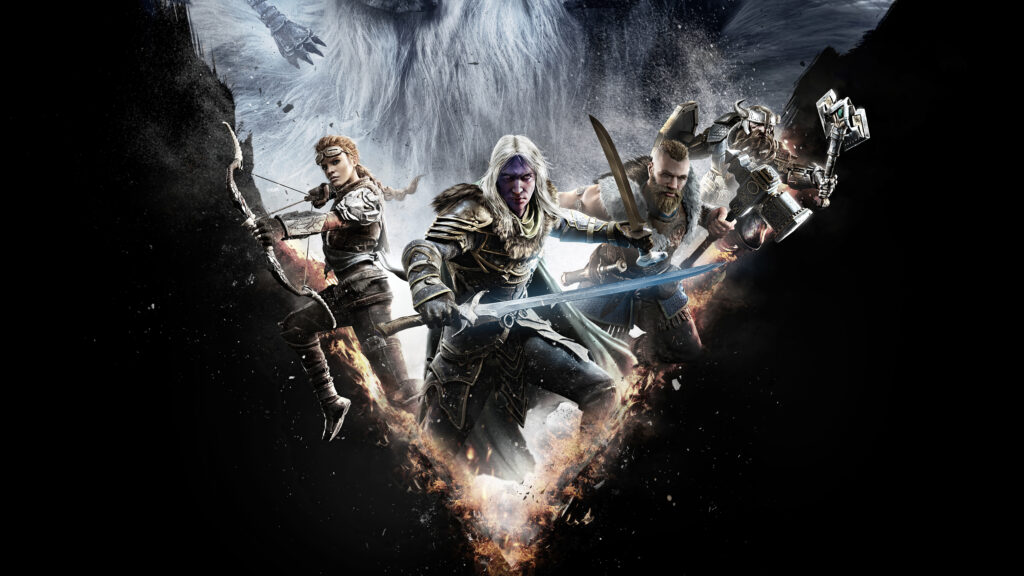 Embarking on the Quest: Let the Adventure Begin
In the realms of Dungeons and Dragons, every tale has a beginning, but it rarely has an end. As we conclude this introduction to our comprehensive series, we find ourselves at the threshold of an epic adventure, eager to explore the many facets of this beloved game that seamlessly merges gaming and storytelling.
Dungeons and Dragons is more than just a game; it's an enduring testament to the power of imagination, the art of collaboration, and the magic of storytelling. It has captivated the hearts of millions, bridging the worlds of gaming and writing in ways that continue to inspire, challenge, and enrich the creative minds behind them.
As we journey together through this series, remember that you are not alone in your exploration. Whether you're a seasoned adventurer or a newcomer embarking on your maiden quest, we invite you to join us. Share your thoughts, ask your questions, and let your own stories become part of this tapestry of D&D lore.
With each article, we'll delve deeper into the intricate mechanics, the captivating lore, and the remarkable impact of Dungeons and Dragons on the worlds of gaming and writing. This is an adventure where the boundaries between reality and imagination blur, where creativity knows no limits, and where every twist and turn in the narrative is a step closer to discovery.
So, fellow travellers, as we bid adieu to this introductory chapter, we welcome you to the enchanting world of Dungeons and Dragons. The path before us is filled with intrigue, wonder, and the promise of countless tales yet untold. Together, we shall uncover the secrets of this iconic game and, in doing so, unlock the keys to boundless creativity and storytelling magic.
The Dungeons and Dragons adventure awaits. Let the quest begin.