Modiphius Entertainment Launches New Adventure Experiences at Gen Con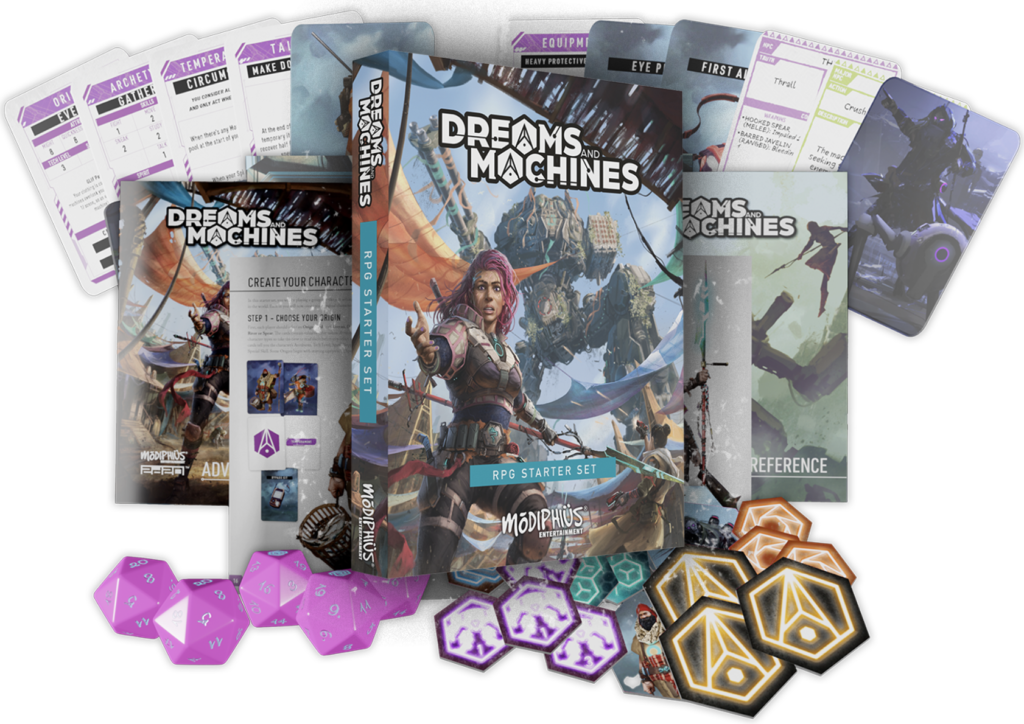 Modiphius Entertainment had a busy weekend at this year's Gen Con, celebrating the release of several exciting games! Two new Star Trek Adventures experiences embarked on their maiden voyages, and the brand-new transmedia IP, Dreams and Machines, launched its debut product!

The following Modiphius products are now available for purchase:
Full details on each can be found in the official press release below.
Modiphius Entertainment Gen Con Press Release
About the Dreams and Machines Starter Set
Created by Modiphius founder and CCO Chris Birch, Dreams and Machines takes you to Evera Prime, a far-flung outpost cut off from Earth, left in ruins after a war with destructive mechs known as Wakers. The Wakers now lay dormant, and humanity scavenges incredibly-advanced technology to forge a new life. Factions have formed, like the Archivists and Dreamers, and are rebuilding the world in their own way, growing and trading what they can with Everan communities. But in the shadows, a malevolent corrupted AI known only as the Builder plots against humanity…

The Starter Set contains a tutorial designed to get new players and gamemasters straight into the action without preparation! Using an updated version of Modiphius' 2d20 system, players will go on a thrilling adventure, exploring ancient ruins, finding powerful technologies, fighting dangerous Wakers, and encounter hunting parties of Thralls, bio-engineered creatures, and malevolent nanograms!

Dreams and Machines Starter Set Contents: Tutorial Booklet, Adventure Booklet, Rules Reference Booklet, 5 twenty-sided dice, 152 tokens, 42 player character cards, 26 equipment cards, 52 NPC cards, 31 illustrated location cards, 13 Knowledge Fragment handouts, 7 character save envelopes, and 7 rules reference cards
About the Star Trek Adventures: Lower Decks Campaign Guide
The Star Trek: Lower Decks Campaign Guide expands upon the core Star Trek Adventures roleplaying game experience by providing detailed advice on creating junior officers and using them to tell amazing Star Trek-style stories with the fun, irreverent tone presented in Star Trek: Lower Decks.

Whether you're cleaning holodeck biofilters, conducting an anomaly consolidation day, participating in a second contact, or enjoying some well-earned Buffer Time, there's always something new to encounter and learn, both within the universe and within yourself and your fellow crewmates. How will you make a name for yourself and your companions?

This campaign guide contains new lifepath options for player characters, including eight new playable species (including Cetaceans, Gorn, Pakleds, and Exocomps), new gear, technologies, and creatures, as well as a complete system for creating your own creatures, advice on gamemastering lower decks-style campaigns, and so much more.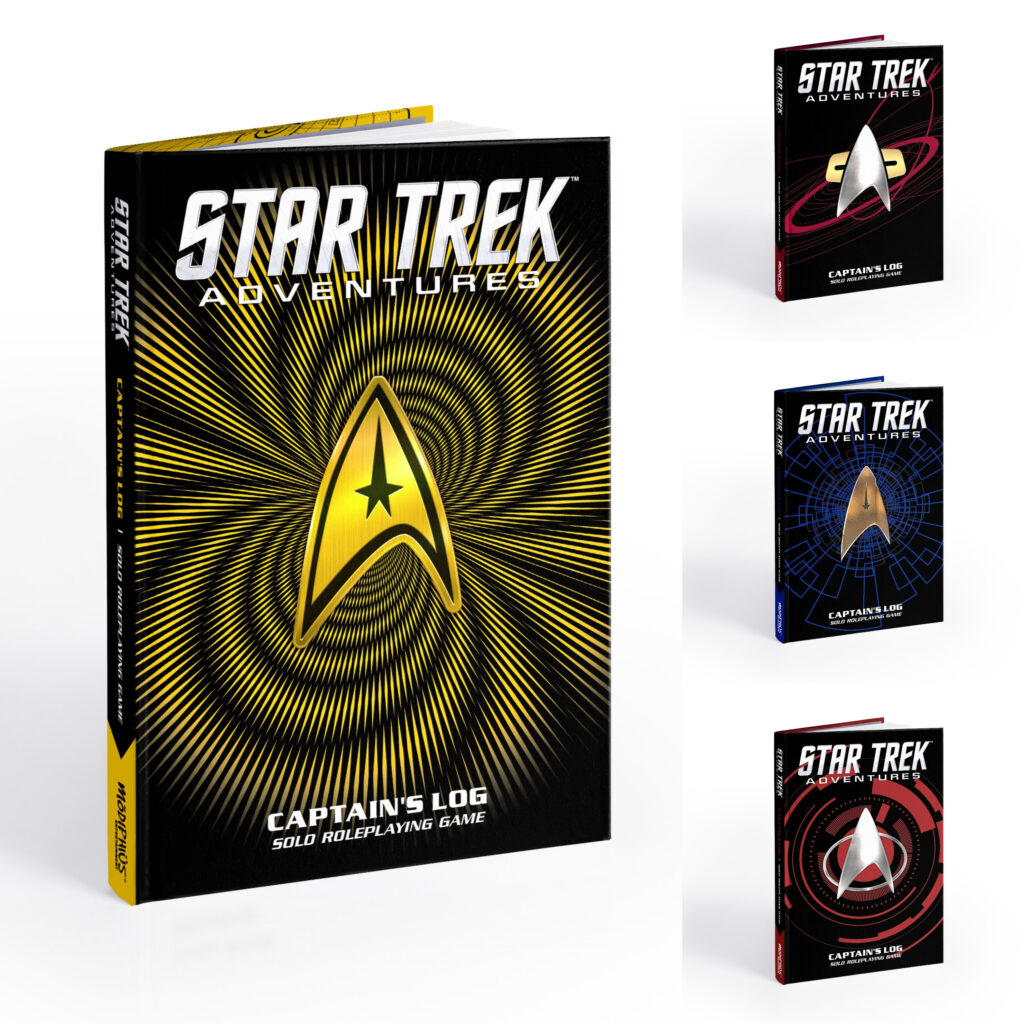 About the Star Trek Adventures: Captain's Log Solo Roleplaying Game
With the Captain's Log Solo Roleplaying Game, players can write their own captain's log as they, their ship, and their crew venture into the cosmos alone, conducting Galaxy-spanning missions and recording their progress. The game uses a streamlined version of the award-winning rules of Star Trek Adventures, which provides unique gameplay opportunities and allows Star Trek fans to record their own captain's logs for the first time!

Whether you're venturing into the cosmos alone, conducting Galaxy-spanning missions cooperatively with friends, or exploring the unknown with a gamemaster facilitating your adventures, use the guidance and random tables contained in Captain's Log to generate countless hours of memorable adventures in the Star Trek universe.

Captain's Log comes in four unique covers — TOS, TNG, DS9, and Discovery — and contains lifepaths and roles for any type of character, not just Starfleet captains, rules for creating or randomizing your own starship or starbase, over 100 random tables and storytelling matrixes usable in all kinds of games, and so much more!