New 2023 May Marvel Comics Releases
Welcome to the new comics or graphic novel section of our site! Since it has to do with the writing industry, we've been striving to have this sector covered. For today, we're looking at the May Marvel comics selection for 2023, which has a total of 12 so far.
Let's take a look at what these Marvel graphic novels have to offer!
May Marvel Comics Releases in 2023
Marvel has just announced the May releases for their comic books, spanning different brands it shares with Disney. There's a new Spider-Verse graphic novel that features dinosaur versions of Spider-Man and Venom on the cover. Two Star Wars comics focus on Darth Vader and Luke Skywalker separately.
It's an exciting time to be a Marvel fan. We're going to give you the exact details of the May Marvel comics as presented on the site.
CARNAGE VS. MILES MORALES! CLETUS KASADY IS BACK and badder than ever. With his soul trapped within the Extrembiote Armor created by Tony Stark during KING IN BLACK, Cletus has the means to level an untold amount of chaos and, well, carnage on New York City and the entire Marvel Universe.
But like any good Tony Stark invention, the Extremis coursing through Cletus' symbiotic veins needs POWER, and that means Cletus is HUNGRY. Good thing Brooklyn's very own SPIDER-MAN is there to stand in his way! If he survives their first encounter, that is.
May Marvel Comics release date: 3 May 2023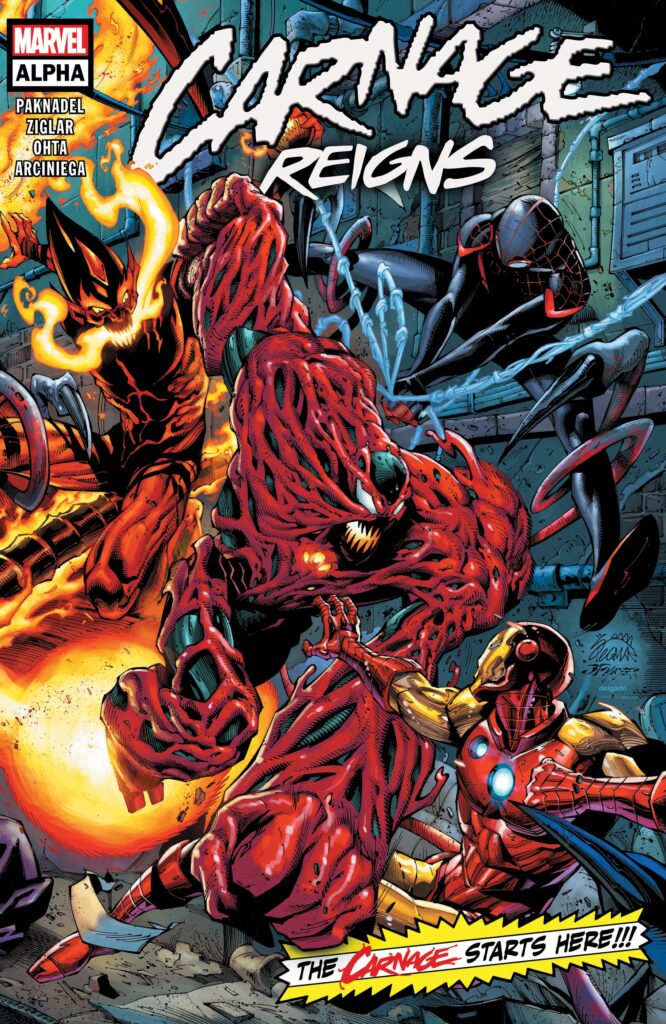 INTO THE OTHER EDGE OF THE SPIDER-VERSE! SPIDER-REX returns and faces the VENOMSAURUS! PLUS – WHO IS THE SPIDER-KILLER?! Zander Cannon introduces the world to the scariest Spider-Character EVER CREATED!!! Bringing your favourite breakout characters back, as well as introducing brand new Spiders who will blow your mind!
May Marvel Comics release date: 3 May 2023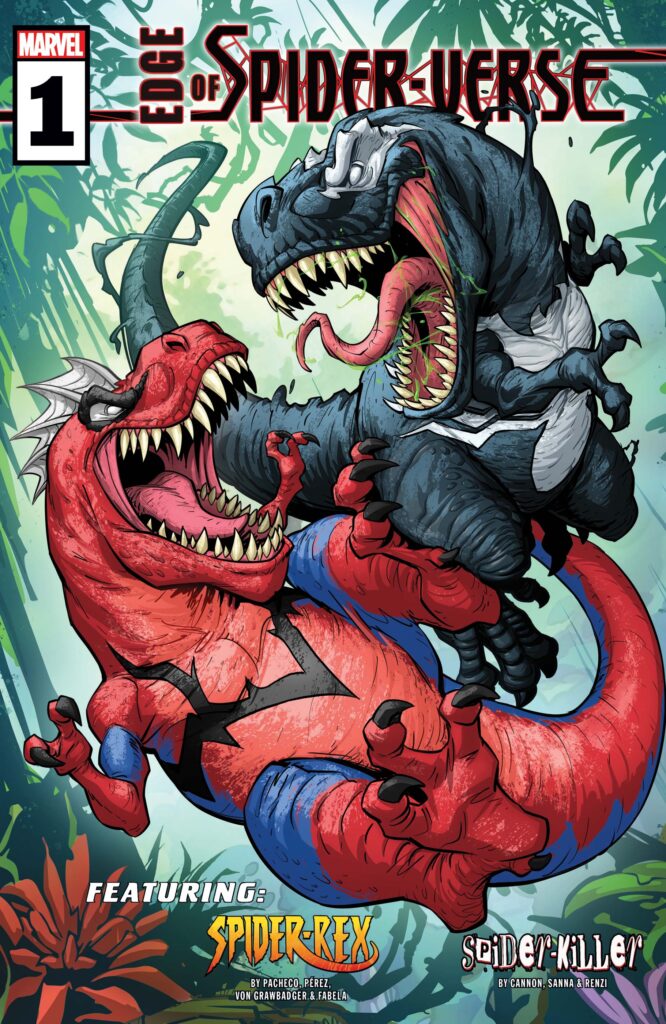 MONSTER, HERO, GUARDIAN…GROOT! Before he was a Guardian of the Galaxy…before the Grootfall…young Groot lived a life of tranquillity on his serene home world. But when monstrous invaders attack his planet, Groot must accept his heroic destiny! Will this destiny lead him to come to blows with a young Kree soldier by the name of Mar-Vell?
Join writer Dan Abnett (GUARDIANS OF THE GALAXY) and artist Damian Couceiro (THE AMAZING SPIDER-MAN 2099, X-FORCE) as they reveal never-before-seen moments of Groot's origin and first adventure through the galaxy!
May Marvel Comics release date: 3 May 2023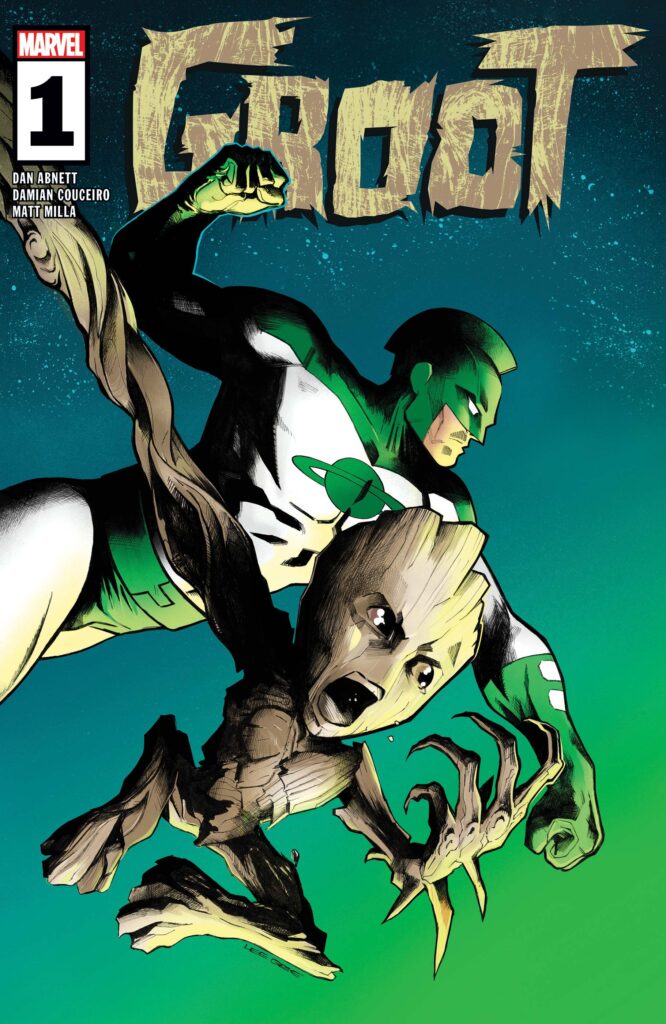 FROM THE SHADOW OF EXODUS…COMES THE DARK GENESIS! MIGUEL O'HARA, THE FUTURISTIC SPIDER-MAN OF 2099, MUST FACE A SINISTER CARNAGE LIKE NEVER BEFORE! As society begins to crumble, SPIDER-MAN 2099 will need all the help he can get – but does the public even want his help? Or do they all just want to watch this world burn?
STEVE ORLANDO (SCARLET WITCH, SPIDER-MAN 2099: EXODUS) continues his journey through the future world of 2099, this time paired with bombastic artist JUSTIN MASON (SPIDER-PUNK) – get ready for the debut of the NEW HEROES and VILLAINS that populate the future!
May Marvel Comics release date: 3 May 2023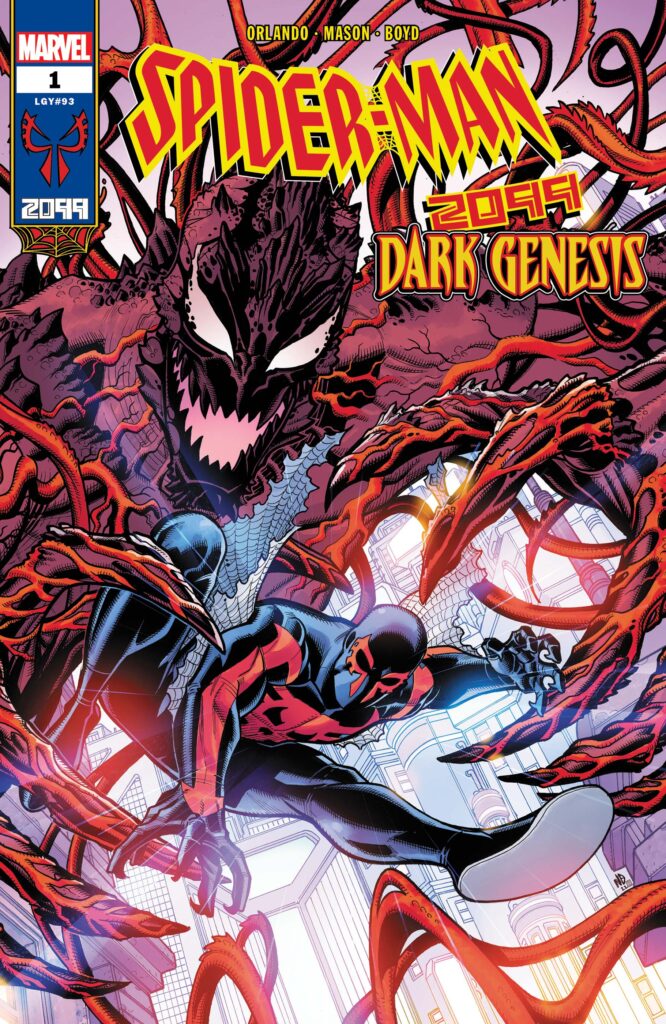 A BATTLE OF THE TITANS OF THE X-UNIVERSE! A man of innumerable personalities and powers vs. the most powerful artificial intelligence in this universe: Legion vs. Nimrod! With Nightcrawler in Orchis' clutches, David Haller and his allies will have to confront the mastermind who destroyed Warlock and nearly took Krakoa with him.
But Nightcrawler is not himself… and Legion's allies aren't all they seem to be either. Mutant monsters roam the Earth… Banshee, broken once again, dreams of lost vengeance… Mother Righteous, her role in SINS OF SINISTER unrevealed, takes another stab at universal control… Si Spurrier and Phil Noto usher in new status quos for some of your favourite X-Men in this can't-miss one-shot!
May Marvel Comics release date: 3 May 2023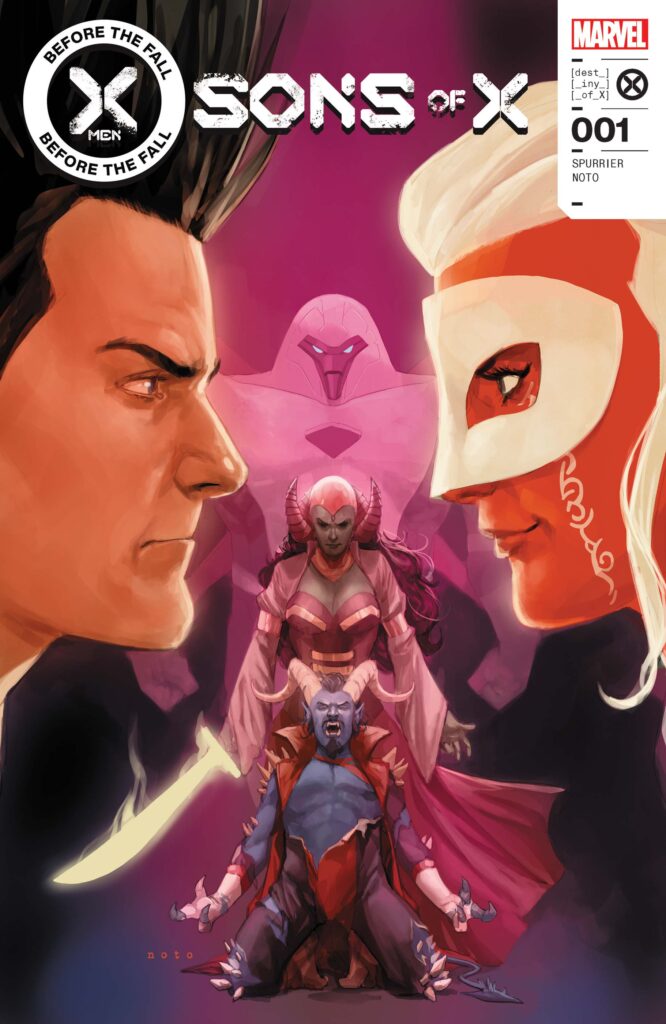 DEATH AND DESTRUCTION RETURN HOME! Liz Allen is the mother of Normie Osborn, who she is blissfully unaware is the all-new and all-deadly RED GOBLIN! But what Liz DOES know is that the Red Goblin has been active and has been seen VERY close to her home.
And after her late husband's father, NORMAN OSBORN (maybe you've heard of him?), gets pulled into the chaos and violence swirling around Normie, Liz has no choice but to use the resources at her disposal as the head of ALCHEMAX to take matters into her own hands and become something the Marvel Universe has NEVER SEEN BEFORE!
May Marvel Comics release date: 3 May 2023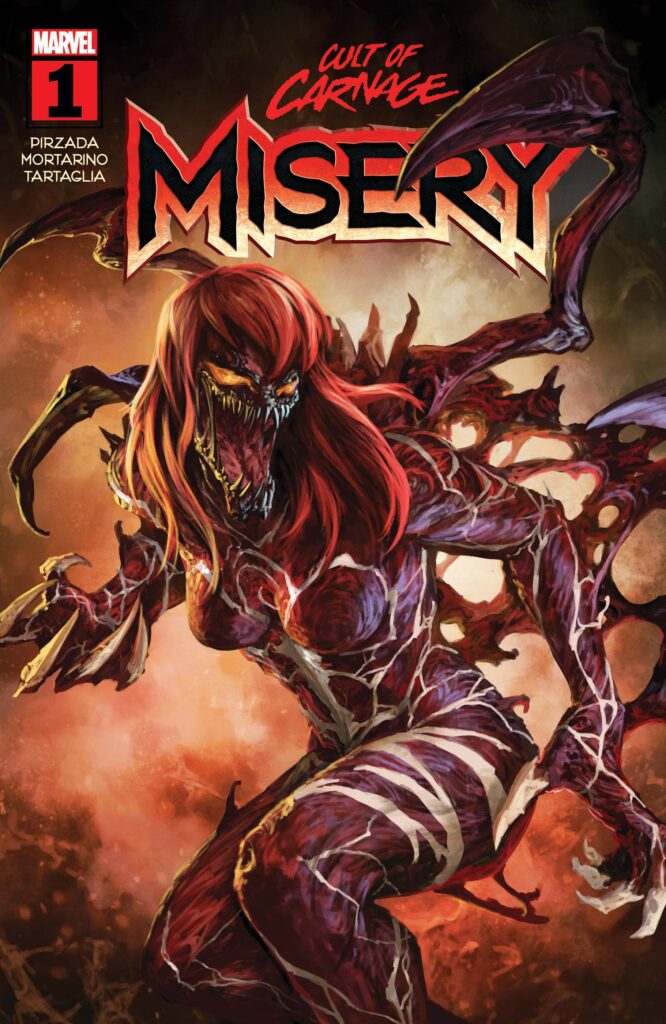 The yokai are at war, and Mariko Yashida, descendent of the Oni King, has to choose a side. The fates of the spirit world and the human world hang in the balance. But things just got complicated thanks to the appearance of a mysterious yokaii with incredible power. This Yokai has a scheme of her own, and she wants to paint the world…scarlet. You can't afford to miss the cataclysmic conclusion of Peach Momoko's epic DEMON WARS saga!
May Marvel Comics release date: 3 May 2023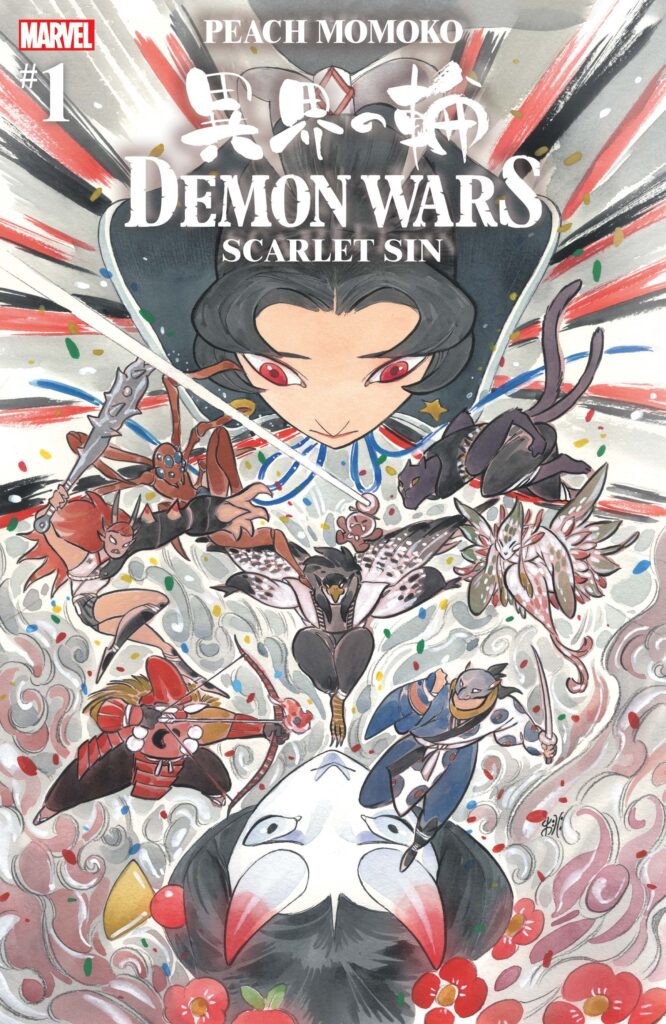 TWO CAPTAINS – ONE COUNTRY – AND ONE HELL OF A FIGHT! Britain has a new champion – but don't be mistaken, she's been here for years. Morgan Le Fay is back for vengeance, and Captain Britain is first on her list! But where one captain fails, another may suffice…and Peggy Carter's got a right hook that would inspire the devil herself. Magical machinations and feral fisticuffs abound in Tini Howard and Vasco Georgiev's continuing epic!
May Marvel Comics release date: 3 May 2023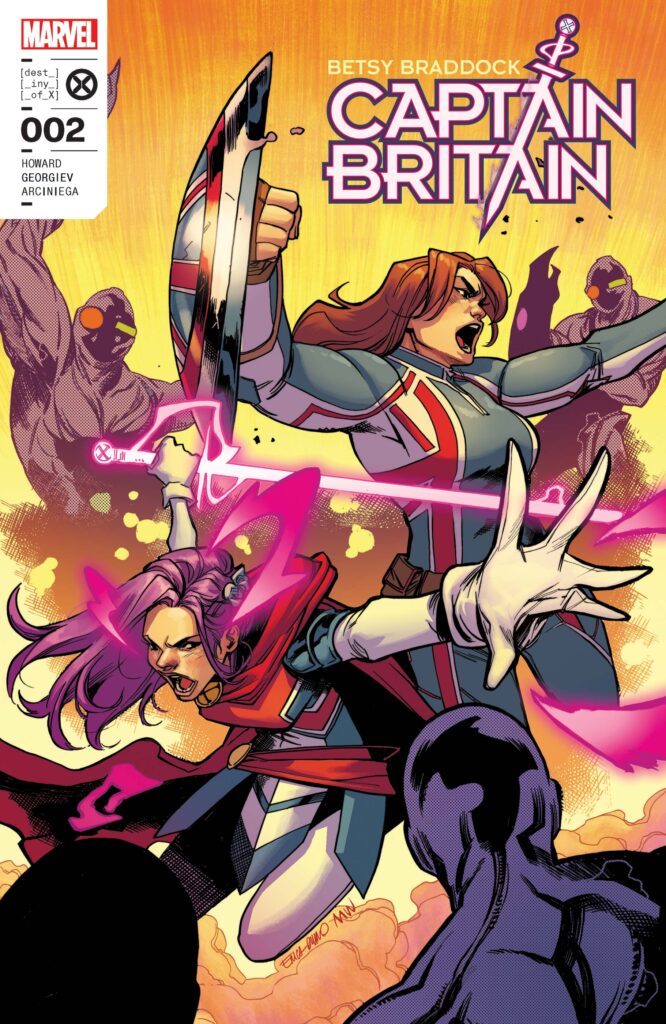 LANDO AND CHEWIE ANTE UP TO SAVE THE GALAXY! When Lando Calrissian and Chewbacca find themselves on a perilous mission to steal from Jabba himself, a dangerous figure from Lando's past threatens their plans and their lives. Chewie finds that putting his trust in Calrissian is a gamble that just might pay off, as Lando calls on his skills as a smuggler to make it out alive.
Part of a series of one-shots celebrating the 40th Anniversary of Return of the Jedi, this story by Stephanie Phillips (COSMIC GHOST RIDER, ROGUE & GAMBIT) and Álvaro López (CAPTAIN MARVEL) bring you a new, high-stakes adventure with some of Star Wars' most beloved characters.
May Marvel Comics release date: 3 May 2023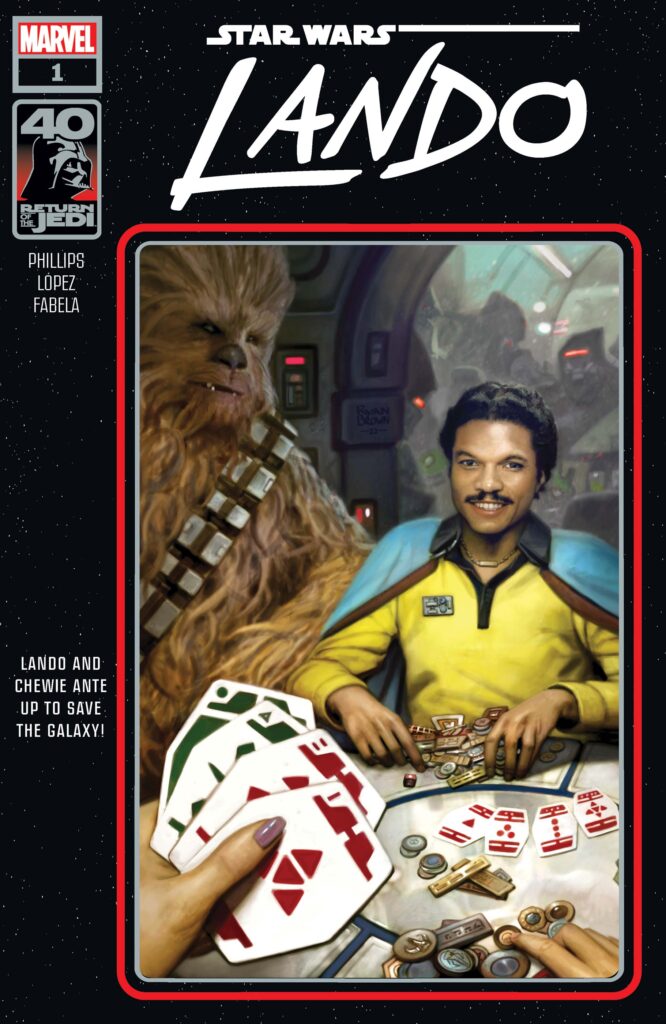 THE PARTING GLANCE! Is this the end of the line for former allies APHRA and TOLVAN? DARTH VADER'S least favourite archaeologist must face a cold hard truth that will shake her to her core!!! Can she forgive herself for the chaos she's about to unleash upon the galaxy?
May Marvel Comics release date: 3 May 2023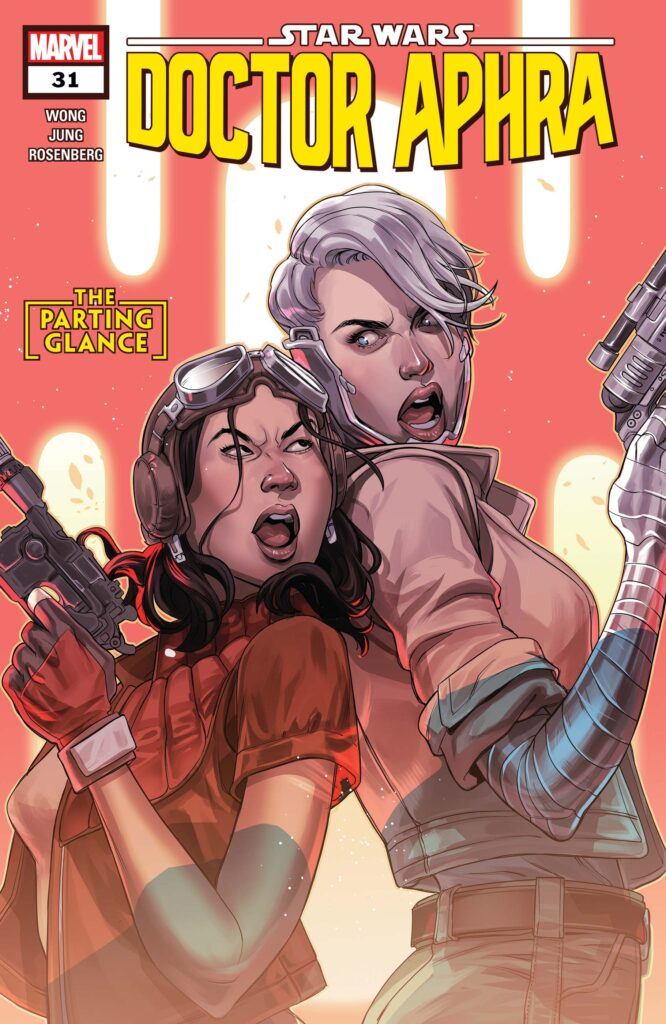 UNBOUND FORCE – Part One! When the Dark Lord of the Sith loses control of the Force, nothing is safe — not even his own Executor-class Star Dreadnought. But in the face of total destruction, Commander Sabé finds an opportunity. Does Vader's untrammelled onslaught expose a vulnerability? Or is it just another doorway to the terrifying tyranny of the Sith?
May Marvel Comics release date: 3 May 2023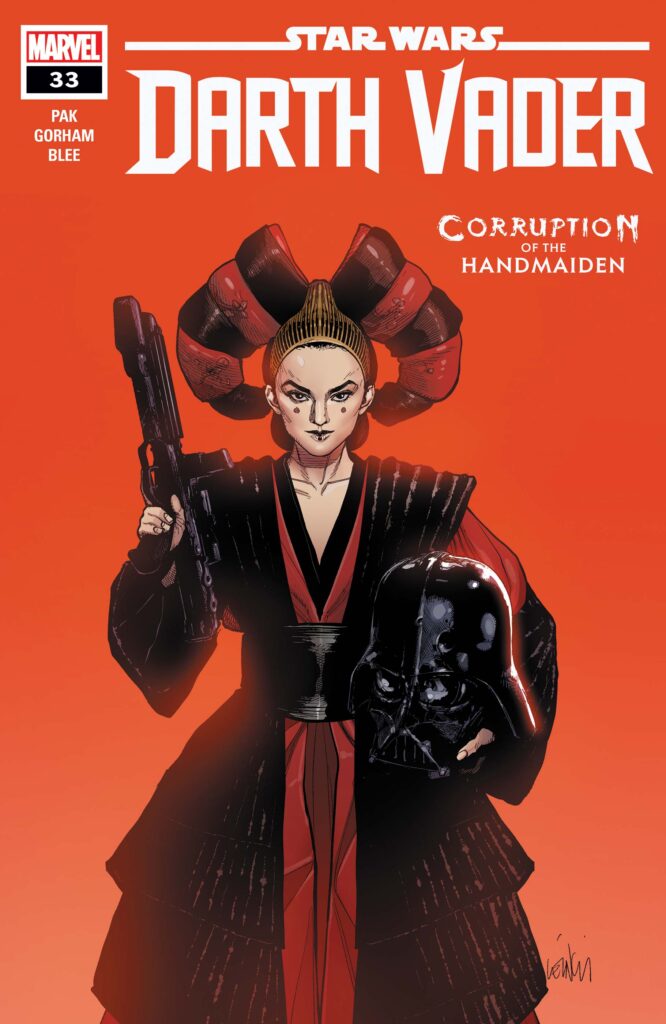 Star Wars (2020) #34
THE BROKEN SABER OF SKYWALKER! LUKE SKYWALKER searches for one of the rarest substances in the galaxy…KYBER – the living crystal that powers LIGHTSABERS! Does it hold the answer to the unpredictable thing the Force has become (see HIDDEN EMPIRE #5!)? What long-lost secret is he about to uncover?
May Marvel Comics release date: 3 May 2023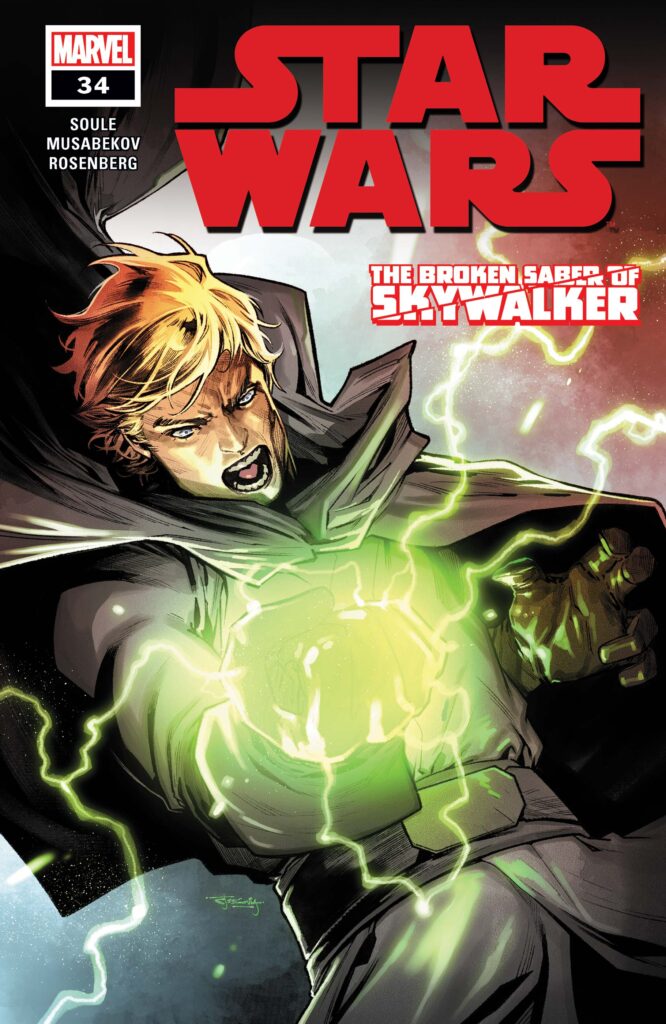 Don't forget to check out our online store!
We hope you enjoyed this news on the May Marvel comics. Please spare a moment to check out our online bookshop to see the various genres available for your reading enjoyment. We have some new additions we're sure you'll love.