Book Publishing Services: Navigating Your Path to the Perfect Publisher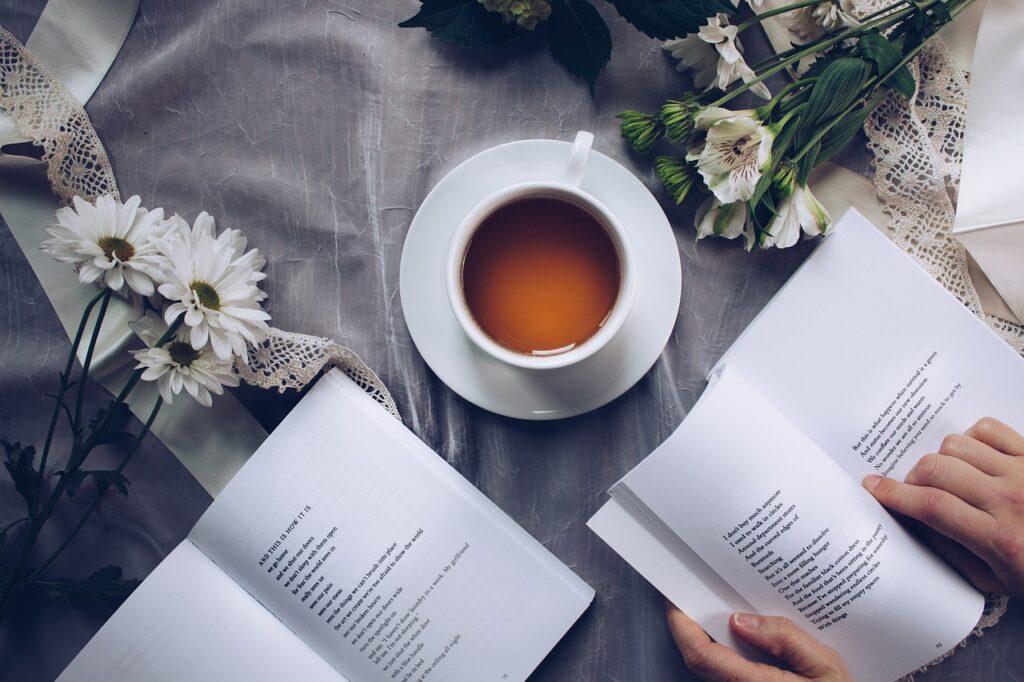 In the ever-evolving landscape of literature, aspiring authors often find themselves faced with a pivotal decision: how to transform their manuscripts into published works that resonate with readers. The challenge of selecting the right publishing partner from the vast array of book publishing services available can be both daunting and crucial to an author's success.
Are you an author seeking guidance through this intricate maze of options? You're not alone. The journey from the inception of a manuscript to its rightful place on bookshelves requires a keen understanding of the publishing world's intricacies. And that's where we come in.
In this comprehensive guide, we aim to illuminate the path forward, helping you navigate through the complexities of book publishing services. Our mission is to empower you with the knowledge and insights necessary to make informed decisions, ensuring your literary endeavors receive the attention and quality they deserve.
But that's not all. We invite you to delve even deeper into the realm of modern publishing. Discover the intricacies of the industry with our recently published book, "State of the Book Publishing Industry 2023." This insightful resource offers a detailed look at the current landscape of publishing, providing you with a roadmap to understanding what it truly means to be a writer in the modern world.
With our guidance and the wealth of information at your fingertips, you're equipped to navigate the exciting journey ahead—toward finding the perfect publisher and transforming your literary dreams into reality.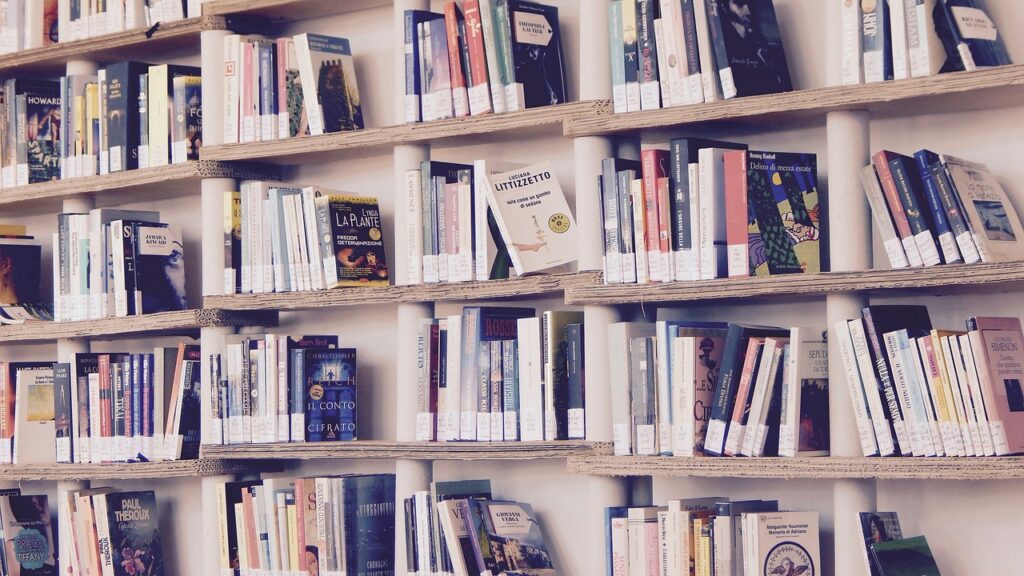 Definition of Book Publishing Services
Book publishing services encompass a comprehensive range of professional offerings tailored to support authors in their journey to publication. These services include editing, proofreading, cover design, interior layout, ISBN assignment, printing, distribution, marketing, and promotional strategies.
Through expert guidance and assistance, authors can transform their manuscripts into polished, market-ready books that captivate readers and establish their presence in the literary world.
Understanding Your Needs
The world of book publishing services is a vibrant tapestry of possibilities, each thread intricately woven to cater to authors' diverse aspirations. As you embark on this transformative journey, it's crucial to grasp the foundational factors that will guide your choices. Let's explore these key considerations:
Budget and Affordability
Your budget sets the stage for the scope of services available to you. Whether you're working with a limited budget or have more resources at your disposal, understanding your financial constraints is paramount. Keep in mind that the quality of the final product often corresponds to the investment made, and a higher budget may open doors to enhanced editing, design, and marketing possibilities.
Desired Book Quality
The quality of your book is a reflection of both your commitment to your craft and the professionalism of your chosen publisher. Consider the standards you have for your manuscript—do you envision an exquisitely designed cover, flawless editing, and impeccable layout? Defining your quality expectations will guide your search for a publisher who shares your vision.
Distribution Strategies
How do you intend to introduce your book to the world? Will you focus on online platforms, direct sales, or aspire to see your book on the shelves of traditional bookstores? Your distribution strategy shapes the services you'll require. For widespread bookstore distribution and media attention, a publisher that specializes in these areas is crucial. Alternatively, if you're aiming for a more niche market or online presence, your needs will differ.
As you navigate these considerations, keep in mind that each choice you make contributes to the unique story your book tells, both in its content and its presentation.
Celenic Earth Publications: Tailoring Services to Your Needs
At Celenic Earth Publications, we understand that every author's journey is unique, and so are their needs.
Budget and Investment: Your budget isn't just a number—it's an investment in your literary aspirations. We take the time to engage with you, discussing your budget and outlining how our book publishing services align with your financial plan. We believe in transparency and ensuring that every cent you invest yields a valuable return. From editing and design to distribution strategies, we tailor our solutions to fit your budget while maintaining uncompromised quality.
A Commitment to Quality: Quality is the heartbeat of every successful book. Our team at Celenic Earth Publications is dedicated to producing books that stand out, not only in their content but also in their presentation. With an unwavering commitment to excellence, we collaborate closely with authors to elevate the quality of their manuscripts. Together, we craft books that leave a lasting impression on readers.
Global Reach, Local Presence: While we're rooted in South Africa, our reach extends far beyond its borders. Our extensive network of distribution and printing partners spans the globe, allowing us to bring your books to international readers and platforms. We take pride in ensuring your work reaches online platforms worldwide, and if the dream is to see your book on local bookstore shelves, we make it happen. With strategic arrangements, we bridge the gap between local accessibility and global reach.
At CEP, we make certain that your needs act as our guiding compass. As you traverse the intricate decisions on your book publishing services journey, rest assured that we're here to skillfully lead you toward customized solutions that harmonize with your literary aspirations.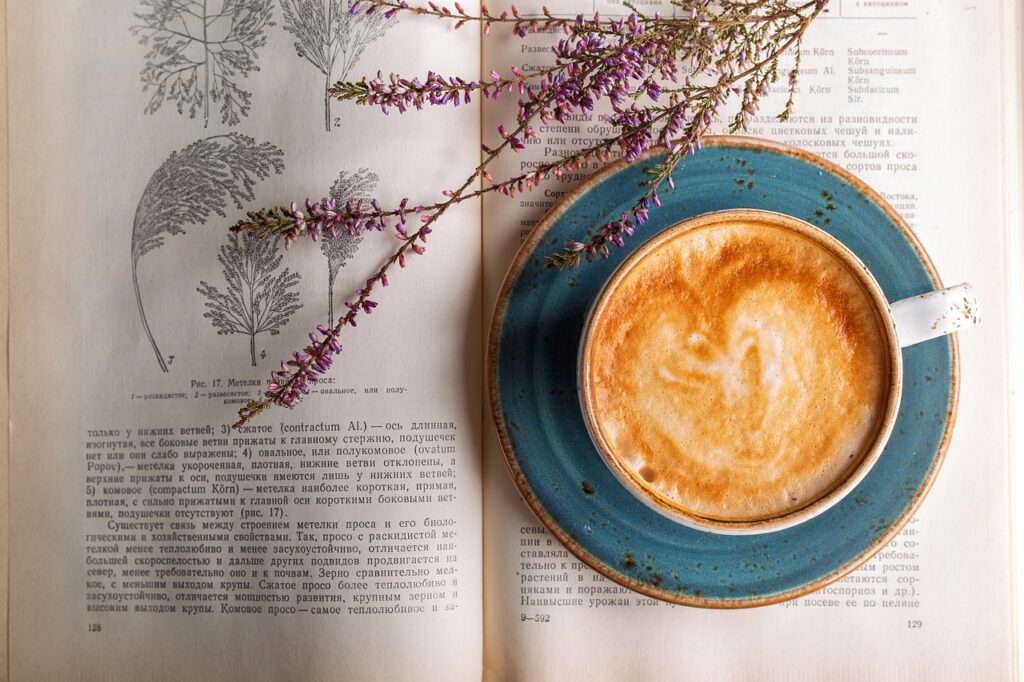 Large-Scale Distribution vs. Small-Scale Distribution
In the realm of book publishing services, the choice between large-scale distribution and small-scale distribution is akin to selecting the pathways your literary creation will take to reach its audience. Understanding the nuances of each approach empowers authors to make informed decisions aligned with their goals.
Large-Scale Distribution: A Widened Horizon
If your vision encompasses bookstores' shelves lined with your work and the allure of media reviews, large-scale distribution is a consideration. However, this path is not without its challenges. Gaining entry into mainstream bookstores and securing media attention demands meticulous quality and alignment with stringent distribution requirements. While the allure of broader reach is appealing, the financial investment and potential limitations can be significant.
Small Scale Distribution: Niche and Flexibility
Alternatively, small-scale distribution offers a more tailored approach, focusing on distributing to your network of customers and clients or leveraging online and print-on-demand platforms. This route allows greater budget flexibility and an adaptable approach to production processes. However, authors choosing this path must be discerning in their selection of self-help or assisted package-publishing options, as quality can vary.
At Celenic Earth Publications, our primary focus with book publishing services lies in online sales through platforms like Amazon, Lulu, and Google Play Books (to name a few), which serve as global distributors for our books. While we embrace the opportunities presented by the digital age, we also offer a print-on-demand service through our site's online bookshop. This ensures that our readers have access to physical copies, bridging the digital and tangible realms seamlessly.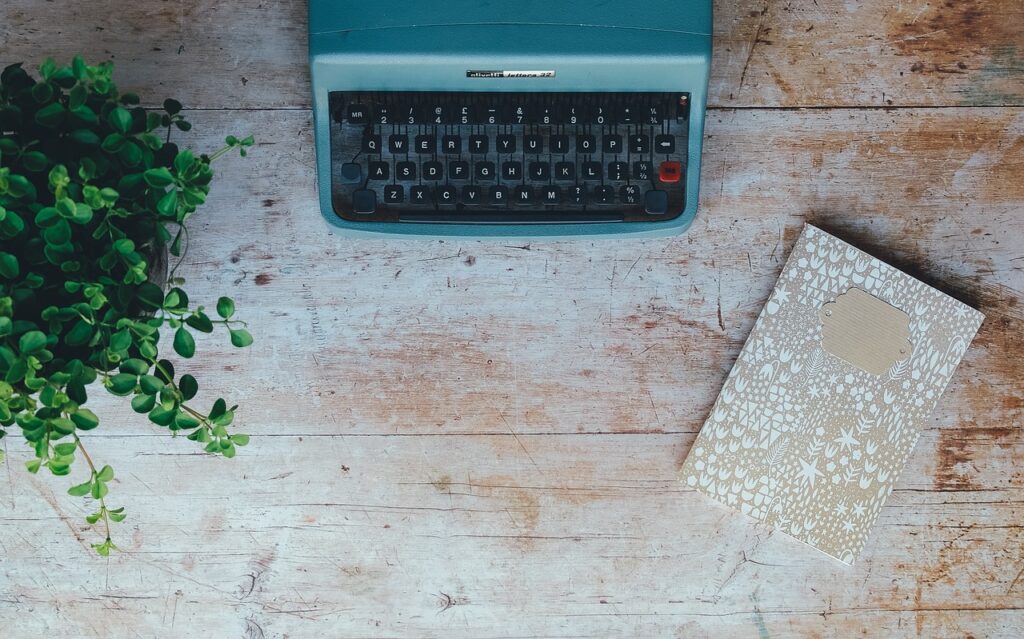 The Importance of Quality
In the world of book publishing services, quality isn't a mere luxury—it's an essential cornerstone that defines the success of your literary creation. Every word, every page, and every design element contribute to the reader's experience, making the pursuit of excellence a non-negotiable aspect of your journey.
Crafting a Captivating Experience
When readers engage with your work, they're not just consuming words; they're immersing themselves in a world you've created. Quality editing ensures that your narrative flows seamlessly, and meticulous proofreading catches even the subtlest errors. The design of your book's cover and interior layout further enhances the visual experience, beckoning readers to explore its pages.
The Power of Presentation
Quality goes beyond words—it extends to the visual and tactile elements that transform your manuscript into a book. An eye-catching cover design can make a lasting first impression while skillfully crafted typography and layout elevate the readability and aesthetics of your work. These elements collectively reflect your commitment to producing a polished and professional product.
The Author's Touch
At Celenic Earth Publications, the quest for quality is deeply ingrained in our ethos. Led by published author Shaun M Jooste, our team offers not only book publishing services but also writing and editing expertise to numerous clients and partners. The same dedication to quality that defines our publications extends to our author-focused services.
When you choose to publish with CEP, you're not just accessing a publisher—you're engaging with a team that understands the intricate artistry of writing and the power of impeccable editing.
As you embark on your book publishing journey, remember that quality isn't just a goal—it's the very foundation upon which your literary legacy rests.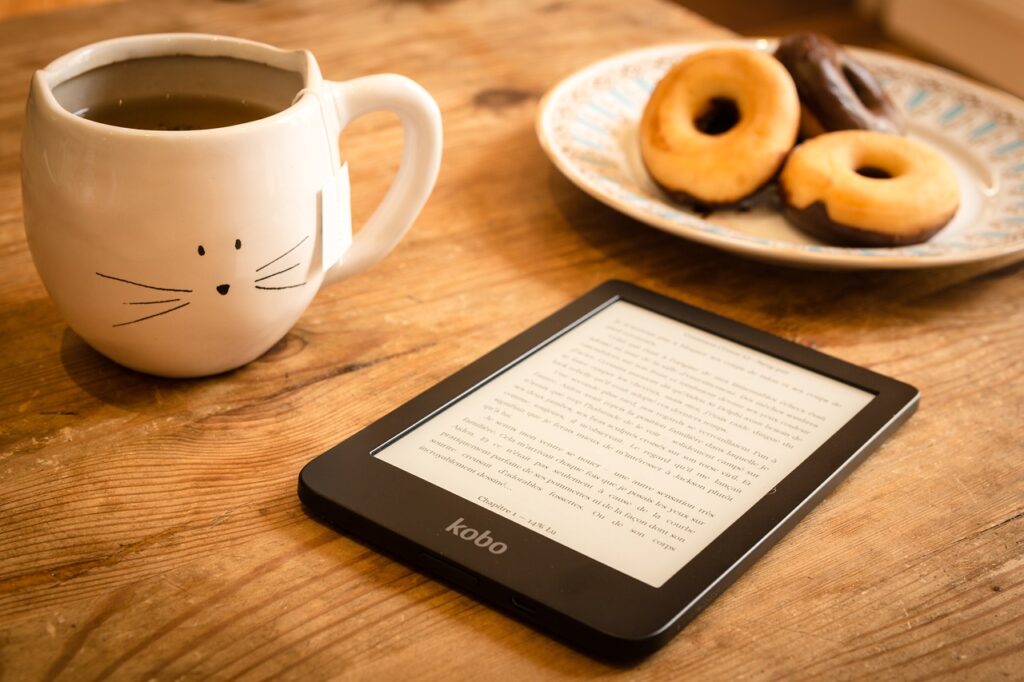 Exploring Publishing Options
When it comes to turning your manuscript into a published work, the world of book publishing services offers a diverse array of paths to choose from. Each route holds unique opportunities and considerations, catering to the authors' distinct aspirations and goals. Let's delve into the various publishing options that await you:
Low to No-Cost Options: Empowerment in Your Hands
For authors seeking a budget-friendly approach, low to no-cost options provide a gateway to independence. Platforms like DIY publishing services, Amazon's KDP, Lulu, and BookBaby empower authors to oversee their publishing process. While these platforms offer templates and online guidance, authors must manage their own editing, design, and marketing efforts.
Centre for the Book Offerings: Nurturing Literary Artistry
The Centre for the Book offers a nurturing environment for authors, hosting workshops, discussions, and conferences. It provides resources for writers to develop their craft and elevate their manuscripts. The Centre's services encompass information, advice, and advocacy, fostering a supportive community for writers to flourish.
Traditional Publishing Routes: A Quest for Recognition
Traditional book publishing services remain an aspiration for many authors, involving the submission of manuscripts to established publishing houses. While securing a traditional publishing deal is competitive, it offers the allure of extensive production and marketing support. Authors who embark on this journey often vie for recognition and the opportunity to see their work on prominent bookstore shelves.
Mid- to Low-Cost Package-Based Options: A Balanced Approach
Mid- to low-cost package-based options provide a middle ground, offering a range of essential book publishing services at manageable rates. These solutions often include editing, design, distribution, and more, providing authors with a streamlined publishing experience without the challenges of handling every aspect alone.
CEP's Book Publishing Services: The Boutique Experience
At Celenic Earth Publications, we offer a publishing experience that stands apart. We define ourselves as Boutique Publishers, an approach that prioritizes personal attention and tailored solutions. Unlike mainstream platforms, we maintain a select team of author representatives to ensure an intimate and dedicated publishing journey.
Our process involves a nominal upfront payment to cover pre-launch book publishing services. Subsequently, authors receive a generous 70% royalty on book sales, while the remaining 30% is channeled into our comprehensive marketing efforts. This dynamic model aligns our success with yours, fostering a true partnership as we bring your work to readers worldwide.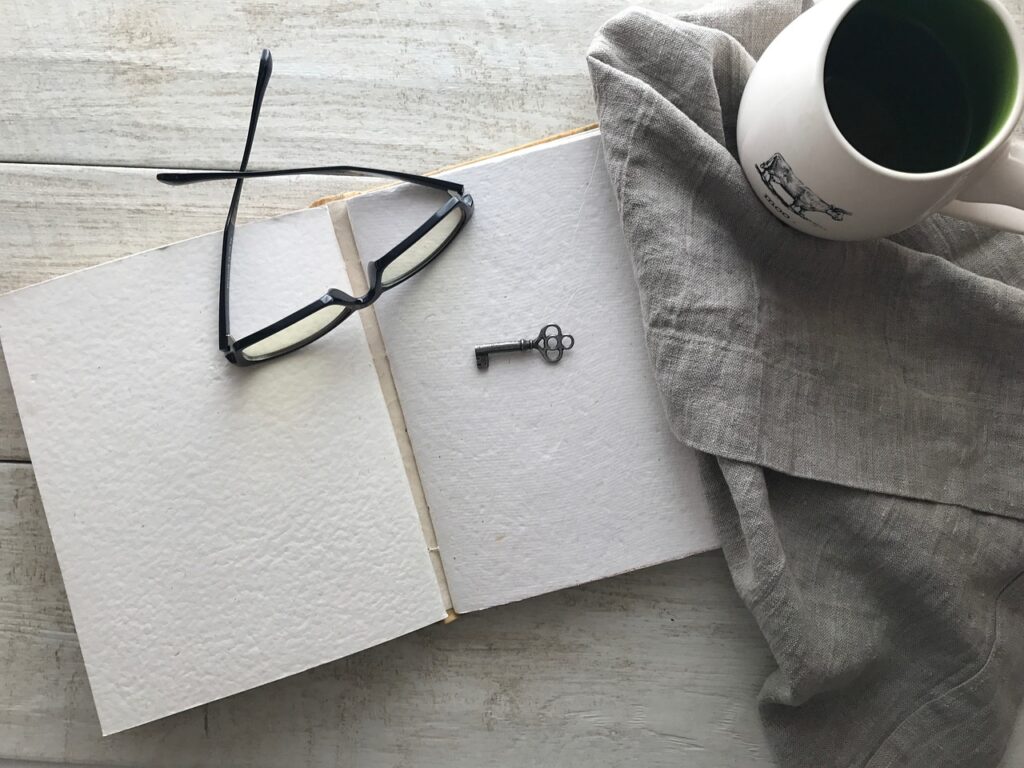 First Steps: Enhancing Your Writing Skills
Every literary journey begins with the mastery of the written word. Whether you're a seasoned wordsmith or a first-time author, the pursuit of refining your writing skills is a continuous endeavor. As you embark on this quest for book publishing services, consider these initial steps to elevate your craft:
Embrace Learning Opportunities
Invest in your growth as a writer by exploring the array of learning opportunities available. Writing courses offered by institutions like Writer's Write, SA Writer's College, and The Writing Studio provide valuable insights into various aspects of the writing process. Online platforms such as Udemy.com, Futurelearn.com, Coursera.org, and edX.org offer a plethora of courses to hone your skills, regardless of your budget.
The Power of Evaluation
Once you've penned your manuscript, consider subjecting it to professional evaluation. A manuscript assessment provides valuable feedback from both a reader's and a publisher's perspective. Strengths and weaknesses are highlighted, along with recommendations to enhance marketability and reader engagement.
Writing and Beyond
At Celenic Earth Publications, we believe in fostering growth at every stage of your book publishing services journey. We're excited to announce that in the near future, we'll be introducing writing guides and courses to our array of offerings. These resources are designed to empower writers of all levels to enhance their craft and confidently navigate the dynamic world of publishing.
From perfecting your prose to navigating the intricacies of character development and plot construction, our writing guides and courses will provide a compass for your literary aspirations. Stay tuned for more details on how you can embark on this transformative writing journey with CEP.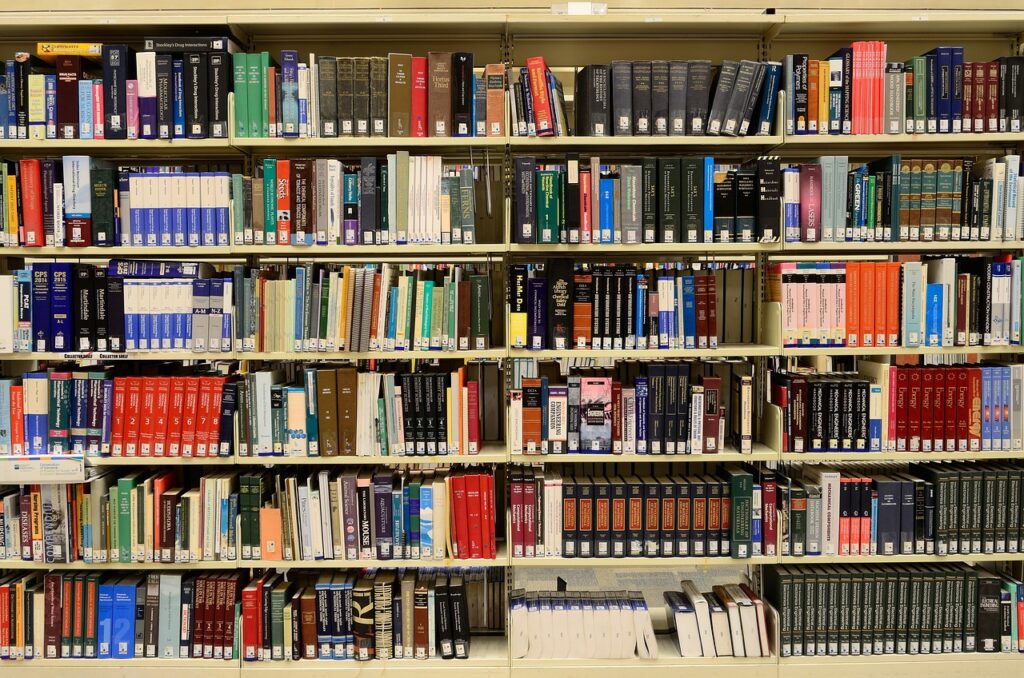 Choosing Your Publishing Partner
Selecting the right book publishing services is akin to choosing a partner for your literary journey—a collaborator who will shape your manuscript into a book that resonates with readers. As you weigh your options, consider the following factors:
Range of Book Publishing Services Offered
The breadth of services a publisher provides can significantly impact your book's journey. From editing and design to ISBN assignment, distribution, and marketing, each aspect plays a crucial role in the success of your work. Assess whether the offered services align with your aspirations and whether they encompass the elements you consider essential for your book's presentation and reach.
Aligning with Your Vision and Budget
A harmonious book publishing services partnership requires alignment in vision, values, and budget. Investigate whether the publisher's approach resonates with your creative vision. Additionally, ensure that their pricing structure fits within your budget without compromising quality. Striking a balance between investment and returns is pivotal to your publishing decision.
Research and Evaluation
Thorough research is an invaluable tool in your quest for the ideal publishing partner. Examine the publisher's track record, portfolio, and testimonials from fellow authors. Engage in dialogue, ask questions, and seek clarity on the finer details. A well-informed decision is a confident step toward a successful publishing journey.
At Celenic Earth Publications, we understand that selecting a publishing partner is a momentous choice. Our boutique approach to book publishing services sets us apart, offering personalized attention and tailored solutions. As a selected author with CEP, you'll experience a range of benefits designed to elevate your writing career and maximize your book's potential.
Benefits for Selected Authors
When you choose Celenic Earth Publications as your publishing partner, you're choosing a platform that values quality, professionalism, and your creative journey. Here's what you can expect as a selected author with CEP:
Publishing under CEP: Your work will be published under the esteemed Celenic Earth Publications imprint, recognized for its commitment to exceptional literature.
Marketing and Promotions: We invest in comprehensive marketing campaigns to increase the visibility of your book.
Generous Royalty Structure: You'll receive 70% of royalties from book sales, ensuring your hard work is rewarded.
Free ISBNs: We provide free ISBNs for accurate tracking and distribution.
Copyright and Publishing Freedom: You retain copyright and can explore other book publishing services.
Collaborations with Gaming and Screenwriting Companies: There's exciting potential for adaptations into movies or games.
At CEP, we're dedicated to shaping your novel into a masterpiece and propelling your writing career to new heights.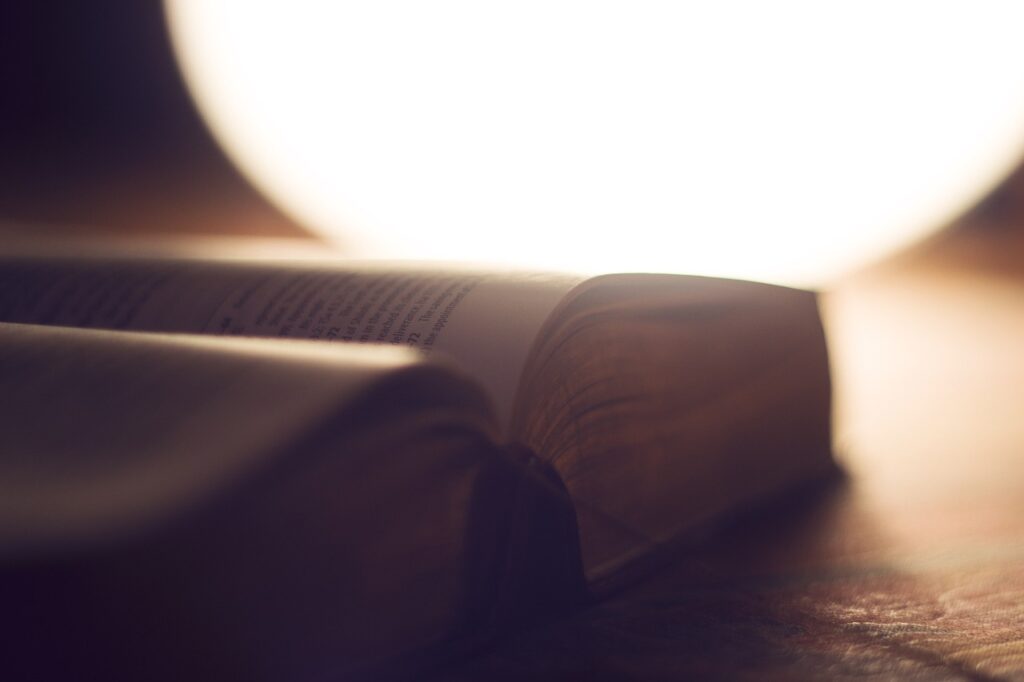 Embark on Your Publishing Odyssey with Confidence
As you stand at the threshold of your publishing odyssey, armed with knowledge and insight, the path ahead becomes clearer and more inviting. The world of book publishing services is rich with options, each offering a unique avenue to transform your manuscript into a literary masterpiece. Your aspirations, budget, and creative vision are the compass that guides you toward a partner who will champion your journey.
The adventure of publishing awaits, and Celenic Earth Publications is here to accompany you every step of the way. Our boutique approach, unwavering commitment to quality, and personalized services make us a beacon for authors seeking a publishing experience that resonates with their dreams.
Ready to Bring Your Book to Life?
Explore our comprehensive Book Publishing Services to uncover a world of possibilities. From editing and design to distribution and marketing, we're dedicated to nurturing your vision and propelling your work to the hearts of readers worldwide.
Take the first step in your publishing journey by completing our contact form. Let's embark on this literary voyage together, crafting stories that captivate and resonate for generations to come.
FAQs about Book Publishing Services
What is the average cost to publish a book?
The cost of book publishing services varies widely based on factors like editing, design, and marketing services. Self-publishing options can start around a few hundred dollars, while traditional publishing routes may not require upfront costs.
How much do publishers pay per book?
Royalties from publishers typically range from 5% to 25% of the book's net sales. However, the specifics vary based on the publishing contract and the author's negotiation. Celenic Earth Publications book publishing services offer 70% royalties to writers.
Can I publish a book for free?
Yes, certain self-publishing platforms allow authors to publish books at no upfront cost. However, authors should be cautious of potential hidden fees and consider investing in editing and marketing. Celenic Earth Publications asks for an upfront fee to cover pre-launch book publishing services.
Is it better to have a publisher or self-publish?
The choice depends on your goals and preferences. Traditional publishers offer support and distribution, but self-publishing grants control and higher royalties.
Should I copyright my book before sending it to a publisher?
Your work is automatically protected by copyright as soon as it's created. Registering the work with an ISBN to your local copyright office provides additional legal protection.
Authors receive royalties based on book sales. Royalties are usually calculated as a percentage of the book's retail price or net sales.
How do you submit a book to a publisher?
For traditional publishers, research submission guidelines on their websites and prepare a query letter, synopsis, and sample chapters. Self-publishing platforms often have user-friendly submission processes.
Do publishers own your book?
Traditional publishers acquire certain rights to publish your book, but ownership remains with the author. Self-publishing authors retain full ownership.
How do I find a book agent?
Research literary agents who specialize in your genre, review their submission guidelines, and craft a compelling query letter to introduce your manuscript. You don't need an agent to apply for CEP's book publishing services.
Do you need a publisher to sell a book?
No, self-publishing allows authors to sell books independently through online platforms like Amazon, Barnes & Noble, and more. However, book publishing services help with marketing, editing, and other features that can help you get your book out.