How Google manipulated and influenced content writers over the years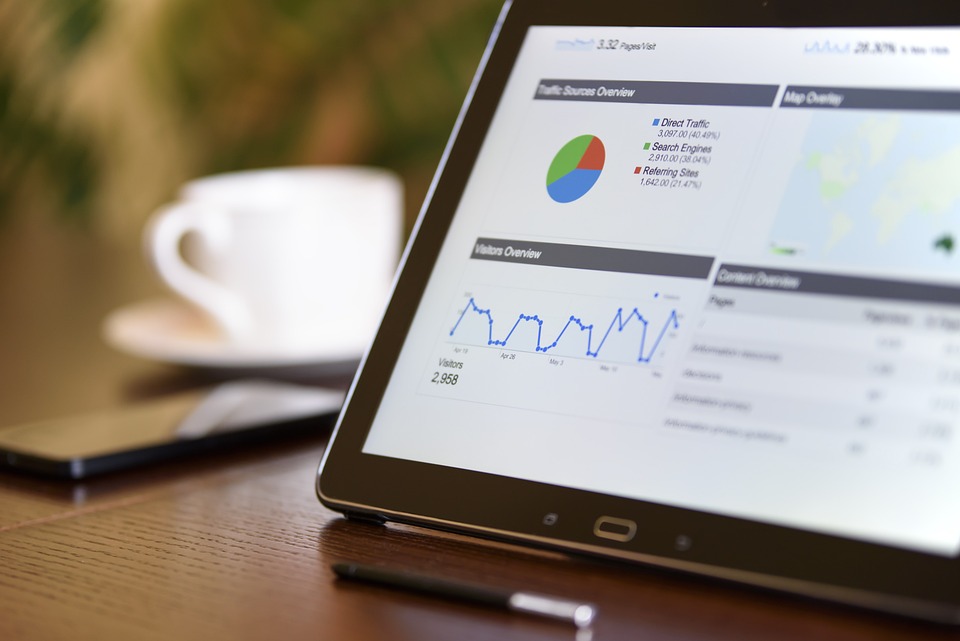 Ever since the internet and search engines were created, people have been going online to find answers to their questions and problems. Today, you'll see millions of articles, many of which have similar content catering to the same issues. It's just one of the ways that Google has manipulated and influenced content writers over the years.
Today, we're not using any SEO protocols to see which topics are the best to address, nor relying on Google to tell us which topics are the most interesting or trending at this point. Instead, we want to discuss something that's been bothering us for years: the influence of search engines on content writing.
The rise of the internet and search engines
I'm not here to give you a concise history of how the internet or search engines began. You have Wikipedia and other websites for that duplicated information. All that's important for our plot point is that, at some point, the internet appeared. With that, people needed to know where to look for specific answers to their bleeding questions, such as how to access cheats on GTA V.
Over the past decade, working out how to better supply answers to these questions has been the pinnacle of the work performed at Google, Bing, Yahoo, and other search engines. They don't want readers to scroll past the first two or three pages before they find the appropriate solution.
Unfortunately, developing the algorithm to find the best answers for you is exactly why writers are manipulated and influenced into writing content in a specific way.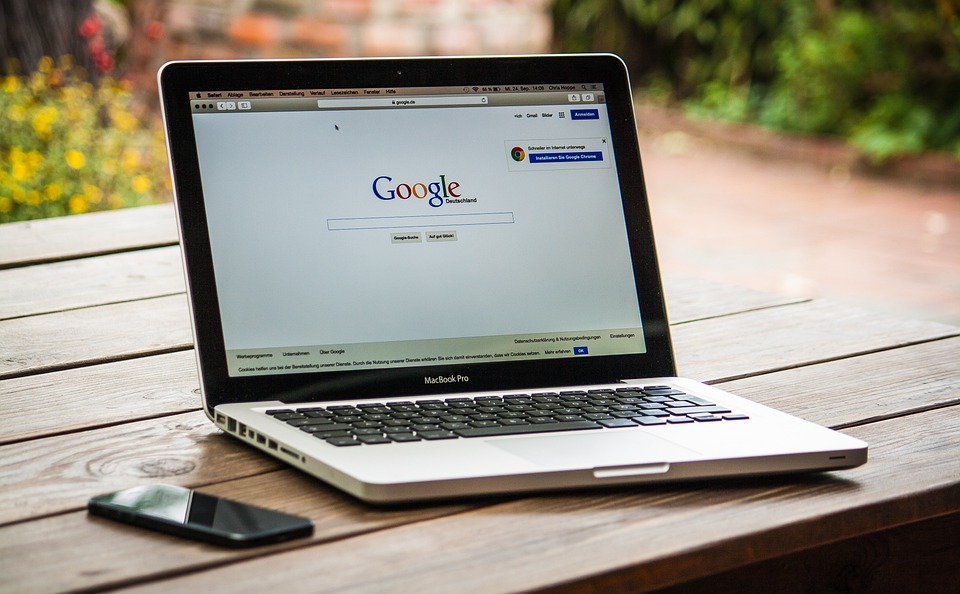 When people look for information
So basically, the principle of search engines is simple: the client (reader, searcher, user) needs an answer to a specific question or topic, and inputs the text in the search bar. What then appears is what is called the SERP, or search engine result page. The algorithm systems use complex code to determine which solutions will serve you best in different ways.
Back in the day, it was quite simple. There was relatively little information available on the internet. That meant that you would probably be taken to one or two sites, whether or not those results actually helped you.
The problem today is that there are thousands of websites catering to the same industries or niches. Everyone wants a piece of the online cake. It's thanks to this that Google and other search engines had to work out the best way to supply you with the top answers. To this day, these platforms are still getting it wrong, but I'll tend to that in a moment.
The birth of search engine optimisation (SEO)
With the rise of websites and queries over the years, site owners focusing on traffic needed a way to rank on the top of SERPs. While they investigated how search engine algorithms worked in conjunction with tech companies like Google, they developed what we call search engine optimisation.
For those of you who don't know, SEO is a technique website owners use to not only rank better, but to improve the passive income they make with adverts and campaigns. With every major search engine update, the SEO methods change so that people can't simply make the same type of articles all the time to rank first. If everyone did this, it would be chaos.
There are several factors at play when it comes to SEO best practices, but I won't go into them here. All I want you to know is that many companies use these factors to rank well and get as many clicks and traffic to their site as possible. It's important for what's about to come.
Now, before I move on, I want to introduce you to domain authority. Search engines rank sites and domains also by different factors, such as backlinks, covering several topics in an industry, cluster and parent pages, structure, and E-A-T (expertise, authority, trust). Again, I'm not breaking down what it involves, but you need to know that sites with a DA score over 70 are usually considered trustworthy sources of information: emphasis on "considered."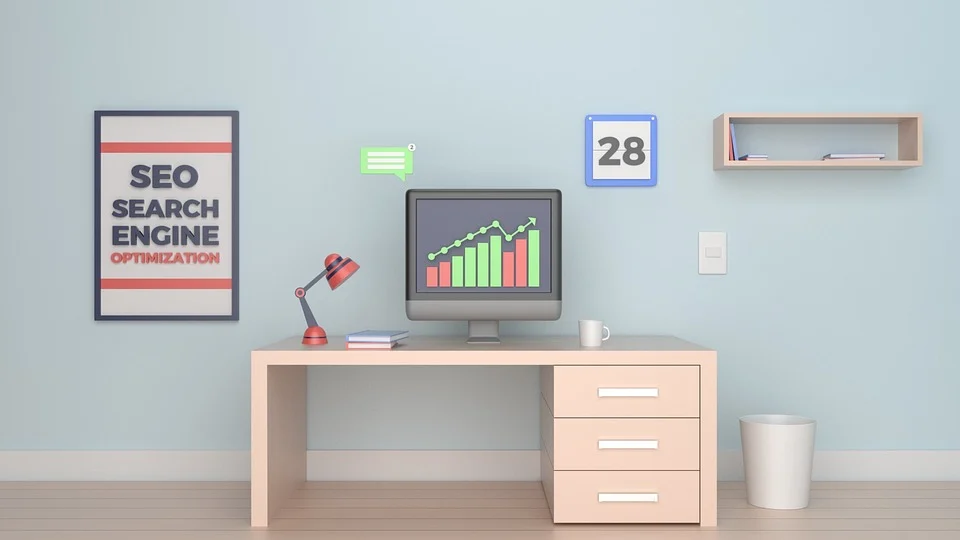 Clients ask writers to produce content in a specific way
We're finally getting to the point where all of the above have manipulated and influenced how content writers deliver content and get paid for it. Most websites don't have in-house staff that write their content. Instead, they outsource to content agencies and then pay for that writing. Even if they have in-house writers, they still get paid for what they produce.
That income comes at a cost, so to speak. Much like English assignments in school, the client wants you to produce your content in a specific way. Here's how that system works.
Milking search volumes, keywords, and trends for traffic
Most website owners (most, not all) want as much traffic to come to their sites as possible for one primary reason: to make a passive income. There's a specific threshold of monthly visitors before Google and other platforms will let you place adverts on your sites to make money off clicks and sales.
So, to improve the performance on the site, they use specialised tools to check for top keywords and high search volumes that they can focus on. When done right, you can land in the first page of SERPs and rake in that monthly traffic.
I'm making it sound simple, but of course, there are loads of complexities involved. The main point of this article is that they tell writers to cover these topics in an SEO way. They want keywords on specific places, images all over the article, videos, Tweets, and more. The intro must be a certain way, and you need to, somewhere along the line, add your own opinion.
Many sites also use tools like Google Trends to see which topics are trending so that they can also cover them. Search engines don't seem to care that the same information is being rehashed over and over again. Everyone completes for that number one spot in the search results. That means, when you search for a topic, you see the same answers line up on the screen.
Why? Because everyone is using SEO to rank well, and basically copying each other's headlines, outlines, and content in a different way.
I remember when I used to post my gaming news on a site called N4G many years ago. It basically developed a system where a news topic could only be published once. Now, imagine Google ran on that system. The quickest poster would be the winner.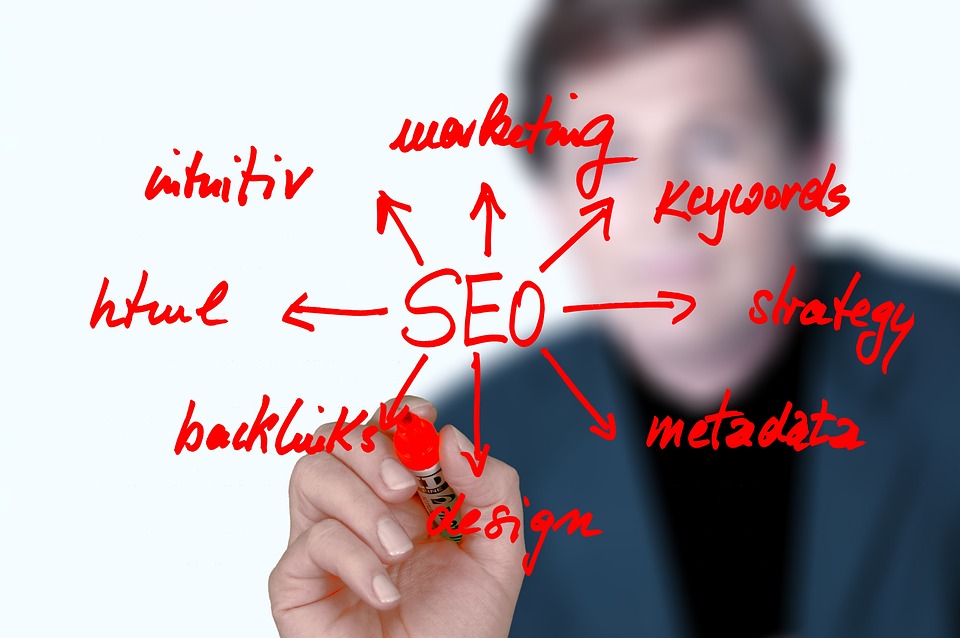 The vicious financial cycle
The problem here is that there's a vicious cycle at play. Writers need money, so they're willing to produce whatever is needed to get paid. Then you get the clients that are paying them, who need to make sure those posts perform well to get a return on investment.
If those posts don't make money in some way or another, the companies will run at a loss.
That's why so many websites won't let most writers simply write what they want or what their heart desires. Sure, you have content agencies with over a hundred writers with the privilege of assigning teams based on their expertise. These are happy writers who love those topics.
For smaller teams, writers are usually stuck with what they're given. Since these writers need money, they'll do it, even if it makes their brains numb.
Using this system doesn't really benefit the reader
The sad part about this whole ecosystem is that it rarely benefits the reader. We provide content for a site called Bonsai Alchemist. I can't remember which topic it was, but I wrote a detailed 7,000-word article describing in detail how to look after a specific bonsai. It covered everything the reader would want to know about that topic.
A few months later, and there's still rubbish on the first page results for that query. As a matter of fact, the one in first place was simply 300 words telling you what the bonsai tree is. Anyone looking for info on how to care for it would be lost.
Why? Because they had a high domain authority.
You see, once a site hits a DA score over 70, it seems like search engines like Google don't really care what they produce after that. The site in question (that we don't mention, but you'll generally find them for any bonsai query) will usually get on the first page results just because they are now trusted as a source of information.
With great power comes great responsibility.
We've seen many pages of theirs that are now outdated or have incorrect or inadequate information. They simply post when they feel like it now or when a topic is trending, knowing they will probably rank high for a keyword. It doesn't matter if it attends to the reader's question anymore. They're trusted….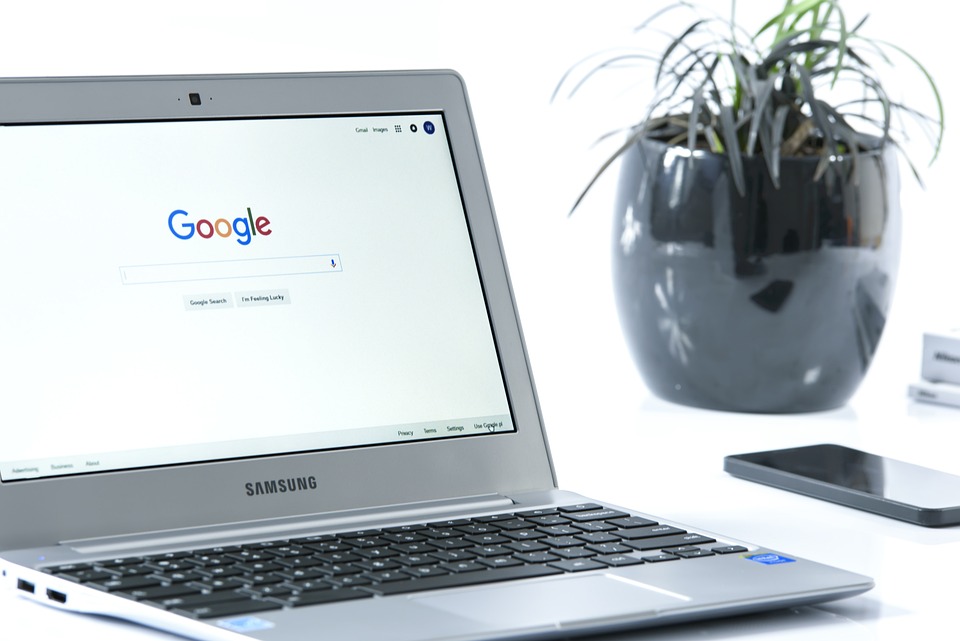 The unfortunate nature of this process
The downside of this process is that readers have to scroll through various posts until they actually find what they're looking for. Low domain sites will continue to pump high-wordcount content hoping to rank, paying a lot for the work, while high-domain sites can now just publish whatever rubbish they want, knowing they'll get top ranking.
Alright, I'm oversimplifying, but Google and search engines appear to be missing one valuable criterion: topic authority. It doesn't matter what the DA of a site is. If they're publishing articles that don't really address the question, they shouldn't even appear on searches. Until they fix this problem, we'll be stuck in this endless cycle.
How so-called money-making schemes make a passive income using these systems
You may have seen many influencers and marketers on social media telling you there's a way to earn a passive income. I won't mention names here, but a few of them actually rely on this system.
What they do is teach you how to make a high-ranking site over a few years by paying for writers and editors for content for your site. They'll ask you for a percentage of what you make, making it a passive income for them while you slave away driving content on your site. 
Sadly, websites have become a haven of passive income for most businesses. Where companies used to sell products to make money, they now just duplicate trending topics and make money from adverts and affiliates.
In some cases, we perform the same actions, especially to promote our partners and affiliates and market our books. However, our articles will be more in-line with the writing industry in time to come, so that we can show you how to make a living from your writing skills.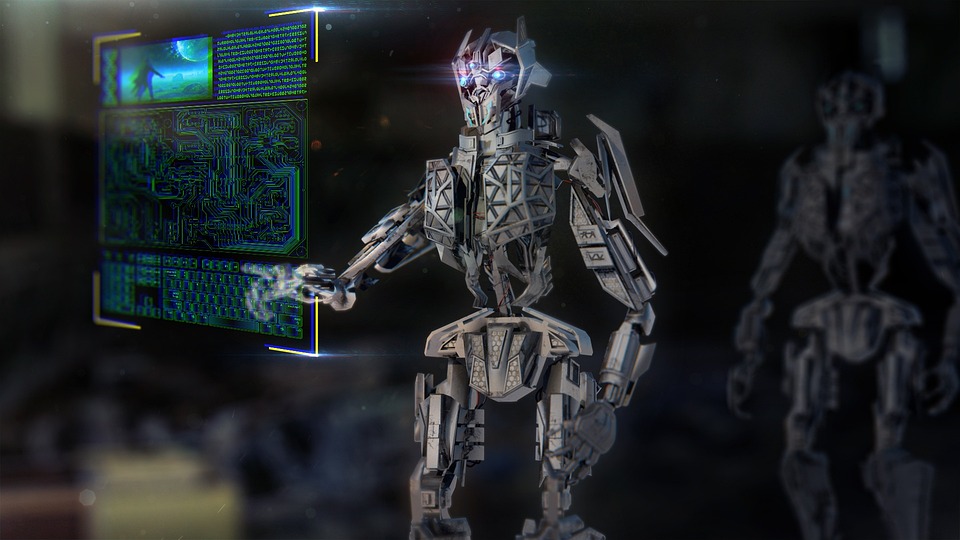 How AI follows the same content creation process much faster
If you've been paying attention in the last few months, you may have noticed how much AI has become a key role in many industries. Now, companies can use these tools to quickly create online content without paying anyone a single cent.
AI is supposed to be learning how humans write content for specific topics. That means, it's learning all these SEO issues I've mentioned above, as it doesn't know any better. AI will try to write content in a specific way so that it can rank well on searches, using the same methods humans use. It's just doing it faster.
What I've noticed is that many clients don't want AI-written content. They are now using AI-detection tools to see if the articles are written by real humans or not. However, there are some issues already arising.
The current issue with AI detection tools
Calling it an AI-detection tool is literally what it is, but it's also not the correct terminology. While it may be able to detect if an AI might have written an article, it can't tell you if a human did. We actually need human-detection tools, not AI.
Let me explain…
I've done a few case studies for my clients using several so-called AI-detection tools. 70% of the time, it called our human writing fake or produced by AI. That doesn't mean it's completely wrong. We're just looking at it incorrectly.
Where these tools detected AI, it was mostly in cases where the content had SEO as the basis for obtaining the outlines and content. Since AI is now using these same techniques, a really well-written, well-researched article may be detected as AI content.
Unfortunately, the current AI systems are just not able to distinguish between AI and human writing. We've had cases with 98% fake detection where we just added two spaces to change it to 0.02% fake. If this system is so intelligent, how can it not tell that it's the same comment with two minor spaces added?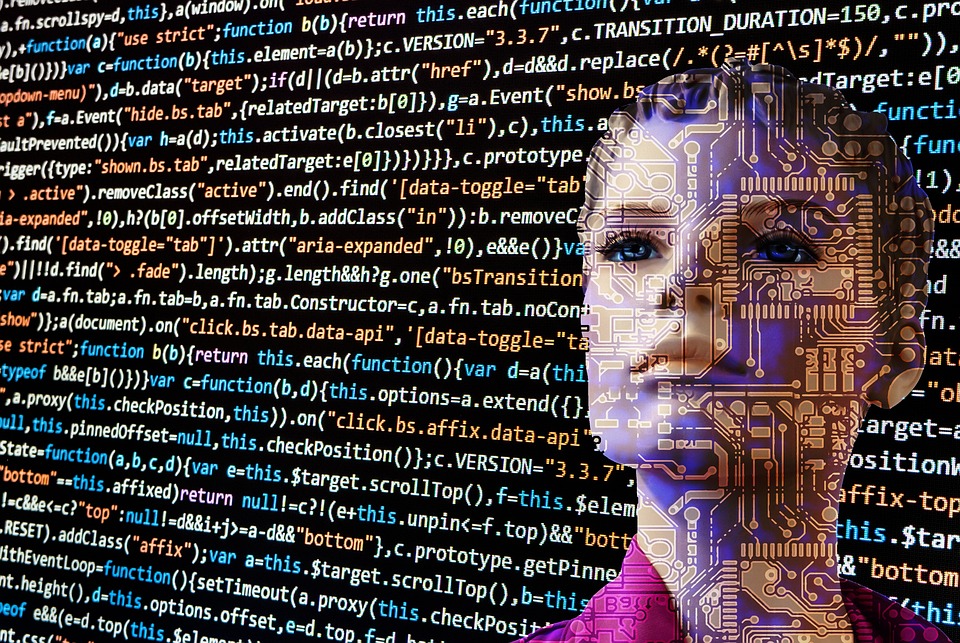 What will happen if AI writes online content instead of humans?
The prevalent fear is that AI will eventually replace human writers for online written content. In one way, it's a massive advantage for companies. They will lower freelance writing expenses and publish way more content daily. 
The problem is that the internet will become saturated with more similar content on a daily basis with quality that may or may not be inferior. Also, the SEO system will become self-sustaining, growing and evolving by itself while making companies money just for running a site.
For online content writers, this means a loss in income. Some of us are lucky enough to be published authors. No AI can replace the creative way we develop stories and characters. And even if they do, no one can write my novels the way I write them.
So, if AI takes over online content, many of us writers will need to go back to our roots and focus on books and novels. Fortunately, we have many clients who still prefer the human touch. I don't know how long it will last, but I'm glad we have the partners that we do.
And when technology fails, human writers will still be around.
Will we ever have pure writing for the sake of writing?
It's not all doom and gloom. There are many sites that still produce content for the sake of writing and sharing interests. Many of these writers are successful, while others go stale. 
As long as humans love to write and share thoughts, the art of writing will never truly die. We'll leave AI to those who can't afford to pay freelancers or don't want to engage with other humans. For us, we'll keep plying our trade while we still love to do so.
Speaking of writers, please support our authors who shared their thoughts in books. We have an online bookstore you can visit for the latest products. We hope you find something you like.
Here's a little something to take the edge off that stress.