Mirror Forge Review | Full Game Horror Delight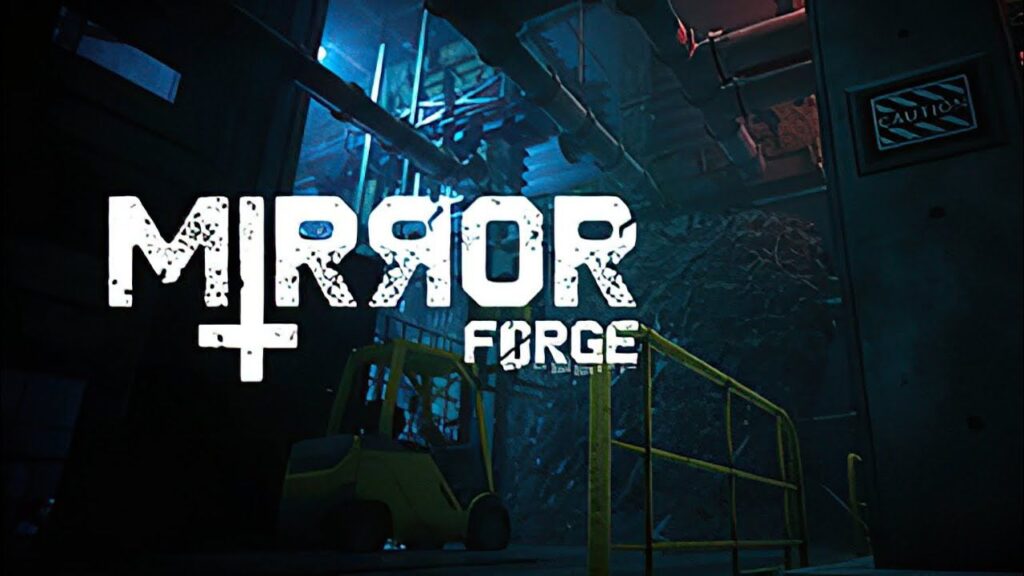 Mirror Forge Review 2023 | Exciting Horror Puzzle Game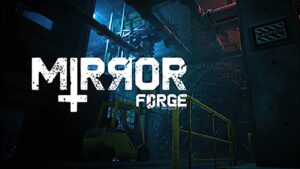 We delve into the depths of darkness with our Mirror Forge review, revealing the story, gameplay, visuals, and sound. Read more right here!
Price: R127
Price Currency: ZAR
Operating System: Windows 11
Application Category: Game
Welcome to our Mirror Forge review! It's a psychological thriller survival horror game developed by MystiveDev and published by DreadXP. With the full version released on Steam on 6 December 2022, the story consists of Thomas Jackson, who sets off to find his ex, Jill. What he finds are haunting realities that show you what happened in their past together.
In our review of Mirror Forge, you'll find my impression of the story, gameplay, visual, and audio content. Most of the game is utterly fantastic, while there are a few aspects that need attention. In the end, it's a beautiful debut horror game by MystiveDev, and we can't wait to see what he does next.
Continue reading for our complete Mirror Forge review! Here's a gameplay video consisting of two parts of the survival horror puzzle game.
Mirror Forge Review: The intriguing story
Let me begin where I always love to start: the story. A game's plot needs to draw me in with enough suspense to keep me wondering. It shouldn't only be about gore and horror gameplay. Here's what you can expect.
Searching for Jill
The story begins when Thomas Jackson gets a message that Jill, his ex, is in trouble in a town called Devil's Womb. Even before he heads out, strange things happen in his home, where he travels to a different reality, receiving a powerful rune to help him on his way. He wants to do everything in his power to save her, which hints at Silent Hill 2, Silent Hill: Betrayal, and Resident Evil 7: Biohazard.
Something isn't right here
After a car crash at Devil's Womb that's reminiscent of Silent Hill 1, Thomas sets off to find Jill. With your rune at hand, you journey through buildings, parks, gardens, and more to see what happened to her.
Mirrors take you through the alternate dimension, which is where you receive glimpses of your past with Jill that are relevant to the story. For this Mirror Forge review, I found the memories to be the main part of the plot that keeps you intrigued.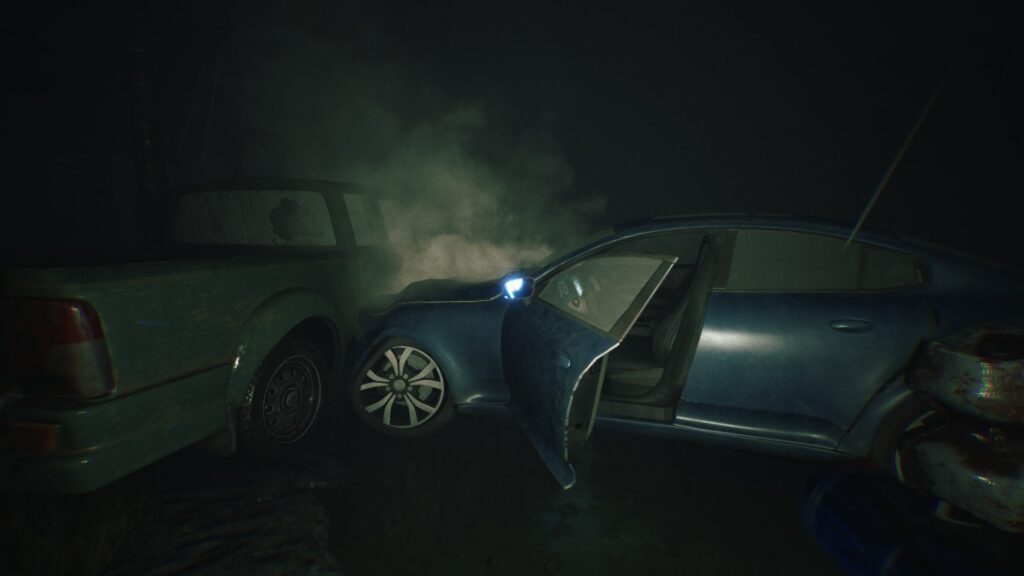 Surviving strange landscapes and monsters
Many of the environments in Mirror Forge are hazardous. You'll need to find interesting ways to overcome them. Sometimes, it's as easy as pouring a potion over them, while other routes require you to solve puzzles.
There are also monsters along the way, which I'll deal with more in the gameplay portion of this Mirror Forge review. For now, all you need to know is that you'll need to safely get passed or avoid them to proceed with the story.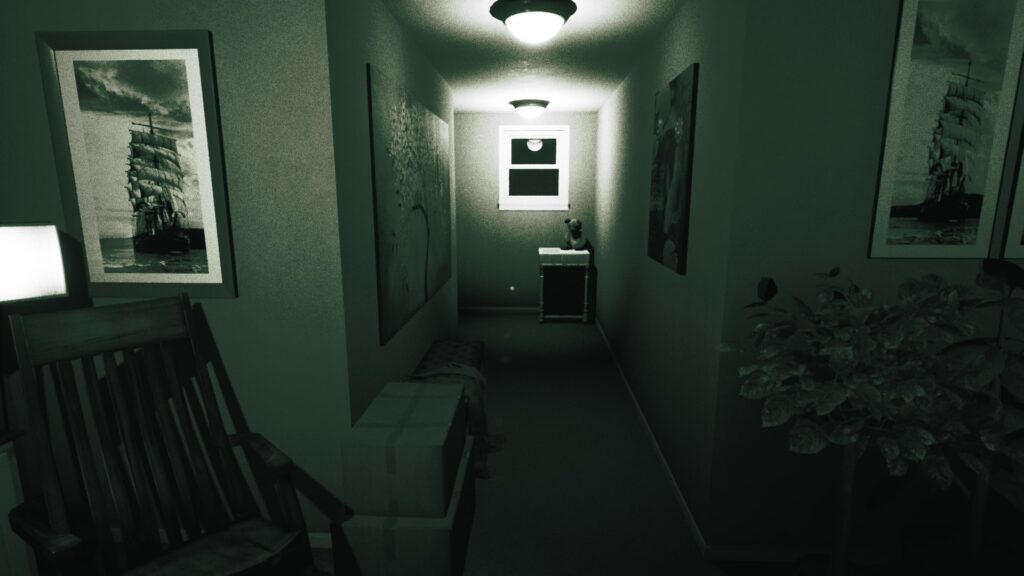 Travelling between dimensions of reality
Another nod to Silent Hill is the use of mirrors to travel between realities. One side has a foggy landscape, while the other has demented designs and horrific themes. There are times when you'll need to head to the hellish version to solve a puzzle in the foggy world.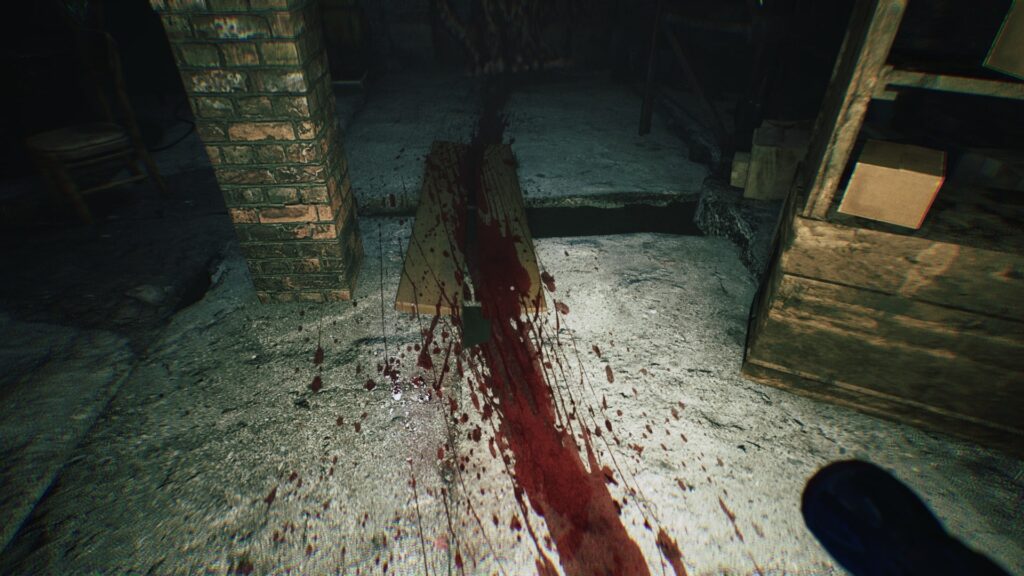 Mirror Forge game time
The developer states that it should take you about 4.5 hours to complete the game. After playing it for my Mirror Forge review, it's clear that it will probably take you longer. This is especially true if you want to read every note, visit every location, or obtain all the achievements.
Thoughts on the story elements
The plot is enough to make you wonder what happened in Thomas' past. The small hints along the way keep you motivated to continue, while there are also details about other related events. Sure, the main focus is on horror and exploring, but it's enjoyable finding all the notes and voice recordings along the way.
Mirror Forge Review: Survival Horror gameplay at its best
Alright, so you have the gist of the story now. It's time to explore Mirror Forge's gameplay elements. Here, I'll take you through the components of what it takes to actually play the game.
The sacred rune
Right near the start of the game, you'll receive a sacred rune from a mystic messenger that will help you along the way. It can trap specific types of demonic creatures, giving you time to escape or explore. For those of you who forget, as I did, you press the '1' key on your keyword to toggle it in your hand.
There are also trapped memories in different realities. To activate them and hear what happened in the area, you trigger the rune.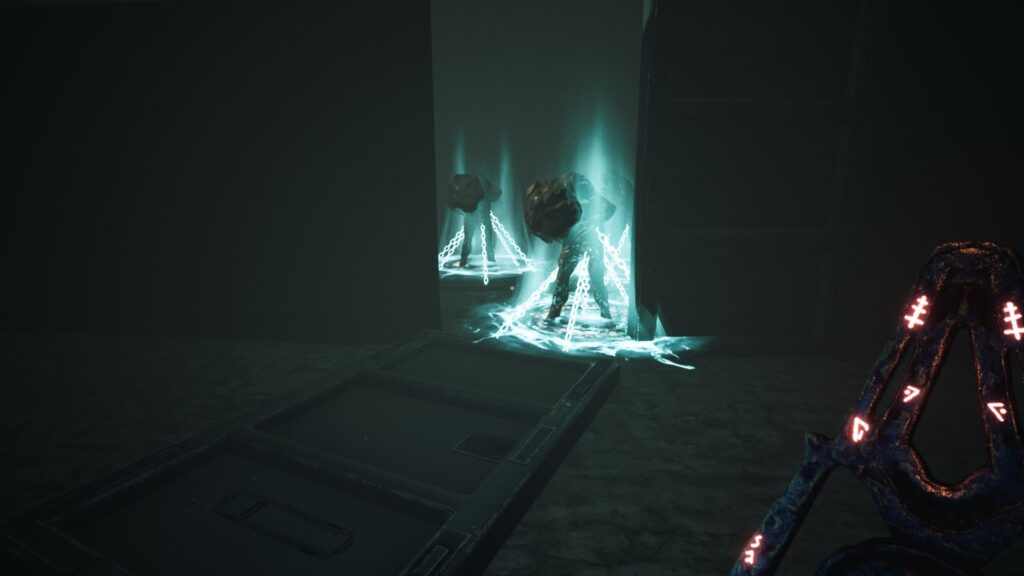 No combat, just survive
Mirror Forge is what I call a true survival horror experience. There's no combat, so you'll need to find creative ways to get around enemies and make it through to the next area. Besides the rune, you may need to solve puzzles or pour items on them.
Sometimes, the best answer is just to run. Some enemies don't take too much health, which means you can use medicine to repair any damage. Luckily, there seems to be a glitch when you run into some of the enemies that allow you to just jump over them with minimal injuries, almost like Mario Bros in a horror world.
Puzzles and landscapes
You won't be without puzzles in this exciting horror game. It starts off with a few basic ones, but you'll find plenty of more challenging ones later on. In effect, it's the puzzles that keep the story moving along, as you'll need to solve most, if not all, of them if you want to continue. It ranges between codes for gates, mixing potions to destroy alien plants, environmental puzzles for entire rooms, and many more. If you can't solve one, you're not going anywhere until you do.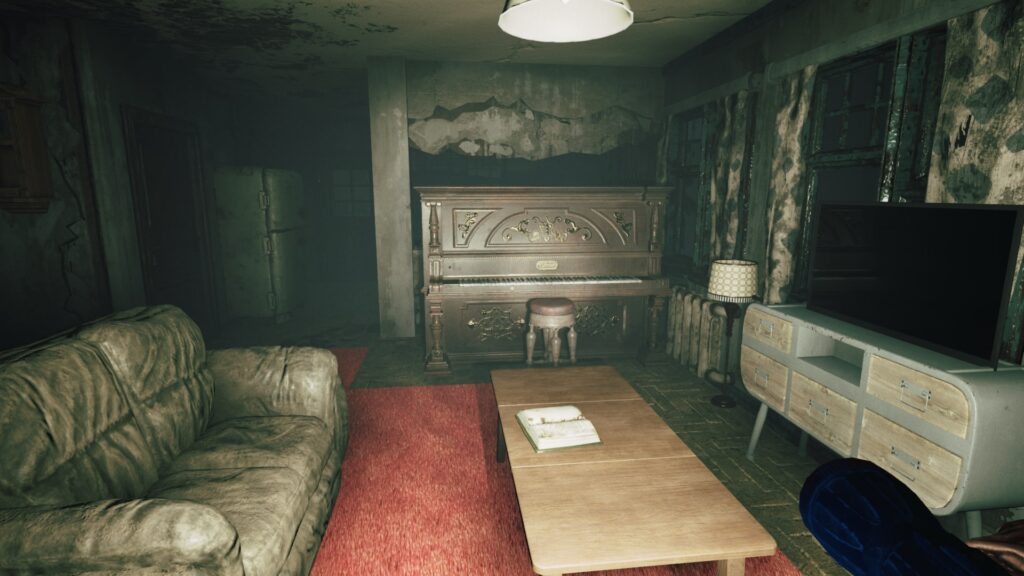 Collecting and using items
As part of the puzzle adventure in Mirror Forge, you'll need to collect notes, recordings and items to help you along the way. The one part I really enjoyed is that items will automatically snap into place when you're near the correct spot. This feature is incredibly helpful when you're not sure exactly how to put it down or where it should go.
Thoughts on the gameplay element
At first, I wondered why there was no combat, as I love picking up any nearby weapon and bashing the brains of a monster rather than running away. However, Mirror Forge uses the stealth technique quite well, and there are plenty of moments where escaping was all I wanted to do. The puzzles are enjoyable, especially the more challenging ones, even if I spent way more time on them wondering what to do than I wanted to.
Mirror Forge Review: Horrifying visuals, effects and sound
Here's the final part of my Mirror Forge review: the visuals and sound. Now as many of you horror fans may know, these elements are essential if you want to create a scary atmosphere. Let's see if they terrify us enough.
Haunting visuals and environments
There are so many different landscapes and environments to explore. Hallways, rooms, basements, factories, open parks and streets, you're really going to love all the areas you'll walk around. Some are more haunting than others, and even the normal areas will make you worry something will jump out at you.
The first-person perspective also plays a massive role in making you breathe a little deeper than normal. You'll see your hand or flashlight a lot of the time. When it comes to the graphics, most of the items look superb and almost realistic, while others appear hazy. Also, some items connected to others sometimes seem disconnected, but only if you look hard enough. Or perhaps, that's Mirror Forge playing tricks on your mind.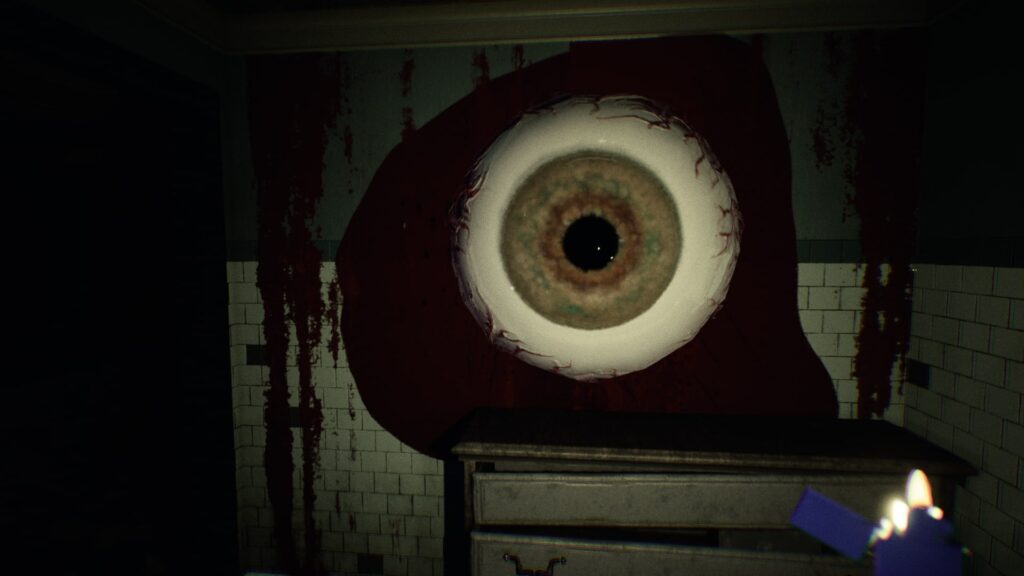 The scare factor
Alright, let's delve into if the game is actually scary for our Mirror Forge review. It does all the right things to build suspense. The music and sound make you feel like something is coming your way, and there are visuals that give a foreshadowing effect.
At times, you'll have cheap jumpscares with the sole purpose of making you jump in your seat, which to me, doesn't mean you're scared. It just gives you a fright, which is a normal human reaction.
Still, there are real horrors in the game that make you want to leave the area as quickly as possible. Even without a scare, you'll come across truly horrific moments that will make you say, "What the f….?" or "Oh shi….". The developer did a really tremendous job of adding the thrills in different ways.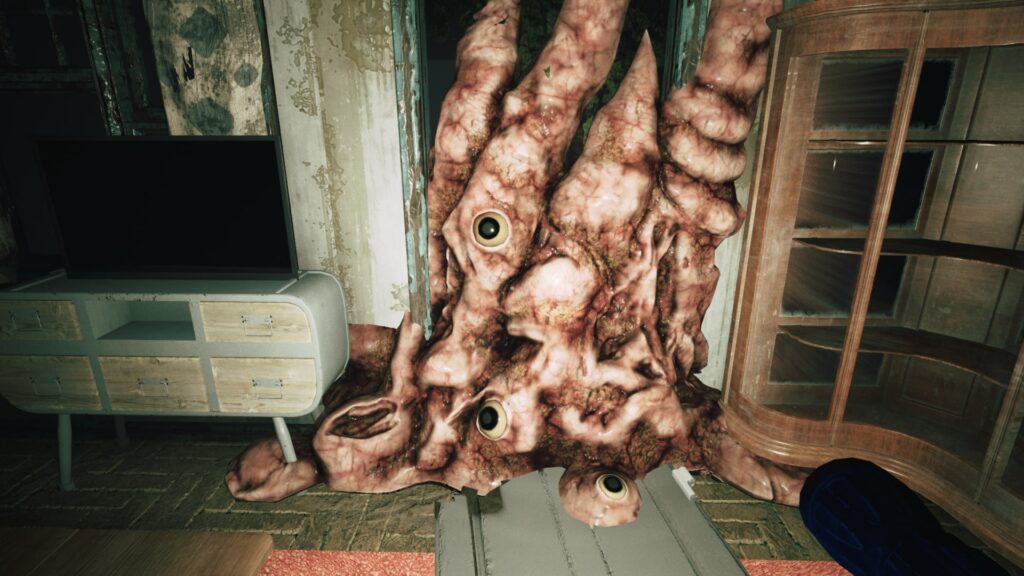 Stunning voice acting
Another area where Mirror Forge really excels is voice acting. Jory Stultz portrays Thomas, and his voice is really close to Roger Craig Smith's. Roger played Kyle Crane in Dying Light 1 and 2, and I swear it felt like I was listening to him all over again. As for the ladies, you have Autumn Ivy as Jane and Sara Secora as Jill, both of whom did brilliant work.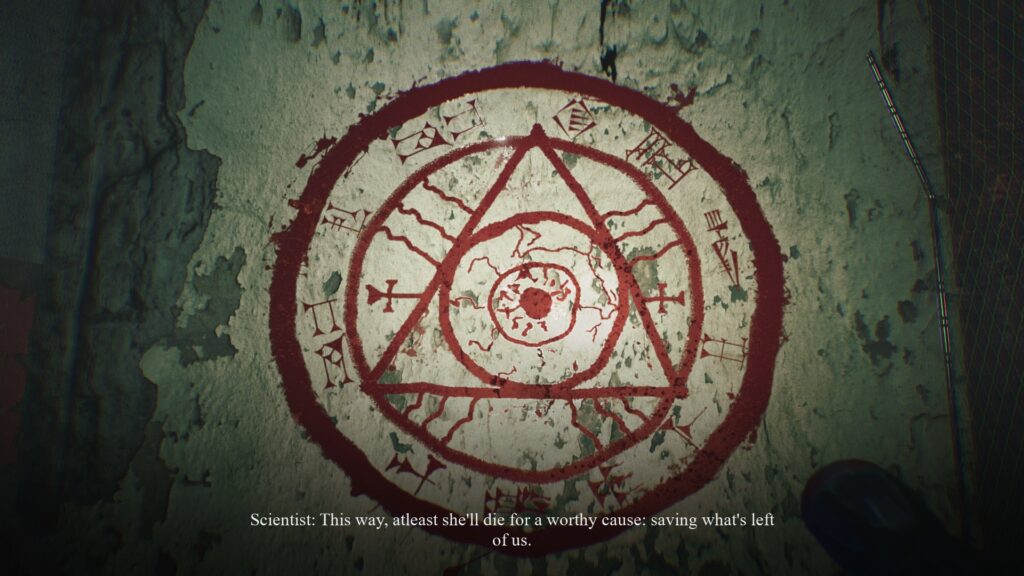 Thoughts on the visual and sound elements
As you can tell from this section of my Mirror Forge review, I really enjoyed the visuals and sound. They made me feel really immersed in the game, giving me a sense of horror and suspense every step of the way. The background music was also enjoyable.
Final Verdict: Is Mirror Forge worth playing?
I love Mirror Forge. I loved it from the moment I played the first demo, and I'm still enjoying it. I have every intention to keep playing it, again and again if I want to. There are hints of Silent Hill and Resident Evil, albeit without the combat system. Just walking through each area and solving puzzles is what makes this one of the top horror games to play in 2023 so far.
Check our other game reviews!
Thank you for reading our detailed article. If you really enjoyed it, you can have a look at our other game reviews, with more to come. Also, please support us by checking out our online bookstore and purchasing one of our products. Our authors would appreciate the support.