Construction Simulator: Kramer Pack and CS2 Mobile launches for the holidays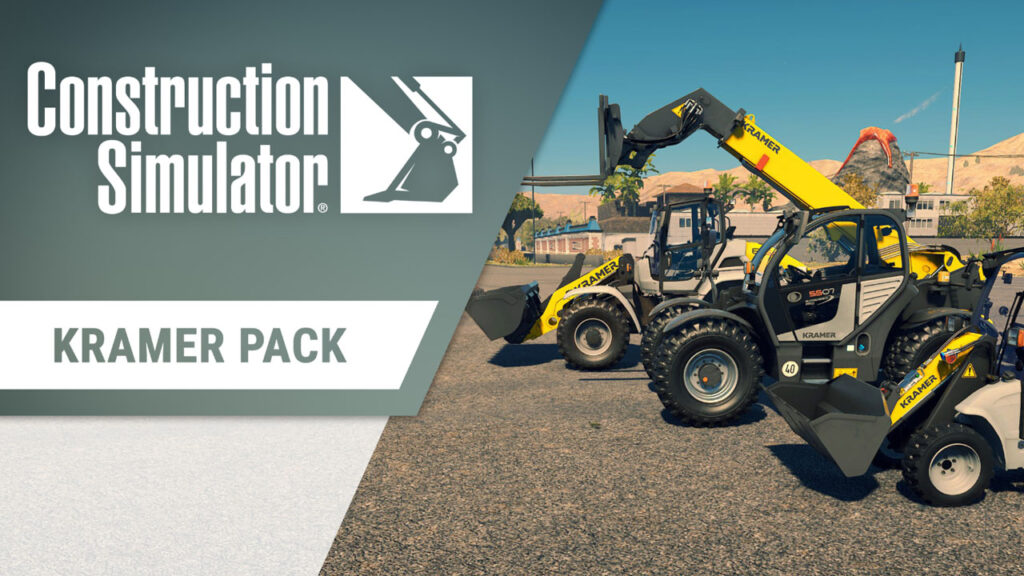 Our friends at astragon Entertainment have some exciting news to share! Construction Simulator 2022 has its first expansion called the Kramer Pack. It's now available for PC, PlayStation 4, PlayStation 5, Xbox One and Xbox Series X|S. We're excited to have received a copy of the game and expansion, so we'll be testing the new vehicles over the weekend for review.
Here are the press release details. Read until the end to also read about the exciting launch of Construction Simulator 2 on mobile.
Construction Simulator: Kramer Pack Press Release
With the Construction Simulator® – Kramer Pack, astragon Entertainment and weltenbauer. Software Entwicklung are happy to announce the first vehicle expansion for the thriving simulation game on PC, PlayStation®4, PlayStation®5, Xbox One and Xbox Series X|S. The brand new DLC introduces three new vehicles of the popular German manufacturer Kramer into the game – including a whole new vehicle type: a telehandler!
With the Construction Simulator® – Kramer Pack, the team not only introduces a new brand for the game – fans can also look forward to getting behind the wheel of a telehandler for the first time in the history of the successful Construction Simulator® series!

New vehicles in the pack
The Construction Simulator® – Kramer Pack extends the game's vehicle fleet by the following machines:
Kramer 5035 Wheel Loader: A compact genius. With its dimensions, it is predestined for low clearance heights and tight passages. As a result of its width of just 1.26 meters, it is possible to drive on the footpath effortlessly.
Kramer 8155 Wheel Loader: The flagship from Kramer. It impresses with sophisticated details as well as cabin ergonomics that ensure efficient work while the high horsepower engine provides the necessary power.
Kramer 5507 Telehandler: The brand-new telehandler impresses with its stacking height and payload and ensures top performance at every construction site. At the same time, the spacious cab with a window area of 3.6 m³ enables a perfect overview on all sides.
The Construction Simulator® – Kramer Pack for Construction Simulator® on PC, PlayStation®4, PlayStation®5, Xbox One and Xbox Series X|S is now available for 6,99 EUR / 6.99 USD (SRP) as a digital download on Steam, on the PlayStation® Store as well as the Xbox Store.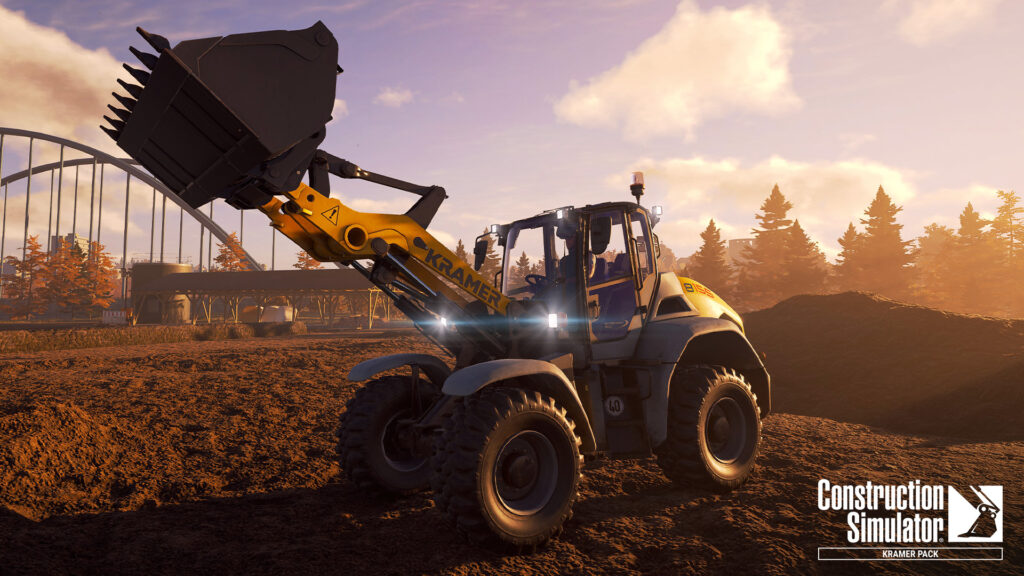 Construction Simulator 2 Mobile available on the Google Play Pass
Today, astragon Entertainment is happy to announce that Construction Simulator® 2 for smartphones and tablets using Android is now available on Google Play™ Pass, so subscribers of the service can now add and download this popular instalment of the Construction Simulator® game series for free within their Google Play™ library.
Starting as owners of a small construction company in the fictional US state Westside Plains, in Construction Simulator® 2 players get the opportunity to work their way up and to become the biggest real estate tycoon in the whole region. In order to achieve this goal, during the course of the game players get access to more than 40 originally licensed vehicles and construction machines by well-known brands.
In addition to the great variety of vehicles and machines there are more than 60 challenging contracts and missions waiting for the players, so they are able to excavate building pits, control gigantic cranes, pour concrete to their heart's content, to tackle road refurbishment tasks and many more!
Next to this Construction Simulator® 2 offers a wide range of other exciting features: including a sophisticated economic system, the option to maintain vehicles, a huge and freely navigable game world, a day and night cycle, as well as numerous and varied building and transport missions that ensure almost endless fun!
The Google Play™ Pass is offering access to hundreds of awesome games and apps, completely free of ads and in-app purchases. All for one low monthly price. It's something to play when you're not busy with the Construction Simulator® – Kramer Pack.
Have fun with your construction!
We really hope you pick up a copy of Construction Simulator® – Kramer Pack on your preferred platform. We'll be having fun testing it out on PS4, as the last one we played was CS3 for Console. It will be interesting to see how different it is, and you can be sure that we will be comparing them.