Sons of the Forest sells an astonishing 2mil copies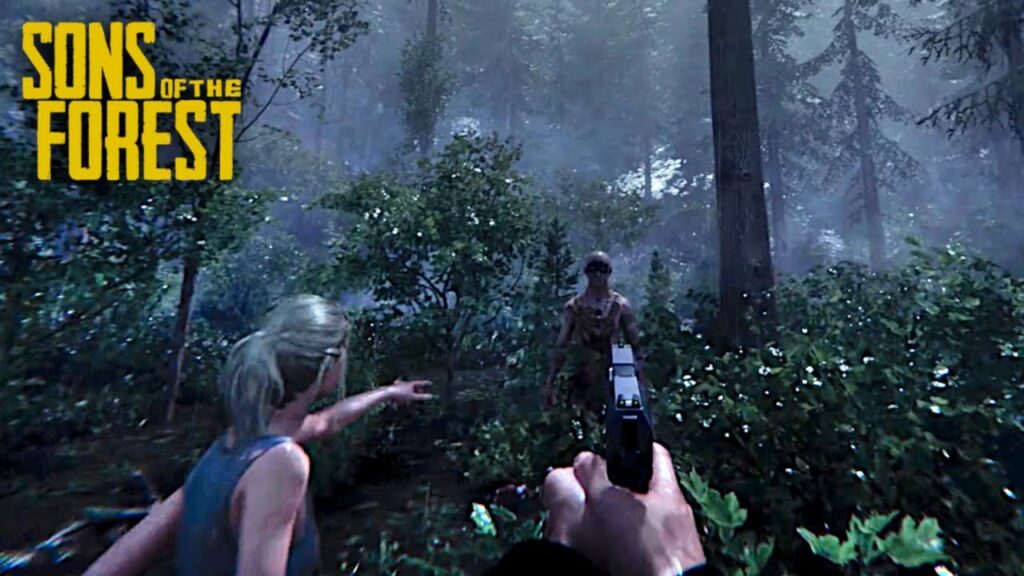 Within only 24 hours of the Early Access launch, Sons of the Forest sold over 2 million copies worldwide. While that statistic is amazing enough, Steam also reports that more than 350,000 players were playing the survival horror crafting game at the same time. With such popularity, it's outstanding how affordable the title is at the moment.
Here's some of the latest news regarding Sons of the Forest and what the developer has to say about selling so many copies within the first day.
Sons of the Forest goes trending with over 2 million copies sold within 24 hours
Endnight Games, developers of the original The Forest survival game, were pleased to see how many copies of Sons of the Forest players bought within 24 hours of going into Early Access. With Newnight listed as the publisher of the sequel, the developer went straight to Twitter to thank everyone for their support.
When checking the Steam charts and Community Hub at the time of writing this article, Sons of the Forest is the number 1 selling game, and there are more than 290,000 games playing it at the same time. It's clear from these stats that horror, crafting, and survival fans are having the time of their lives playing this game.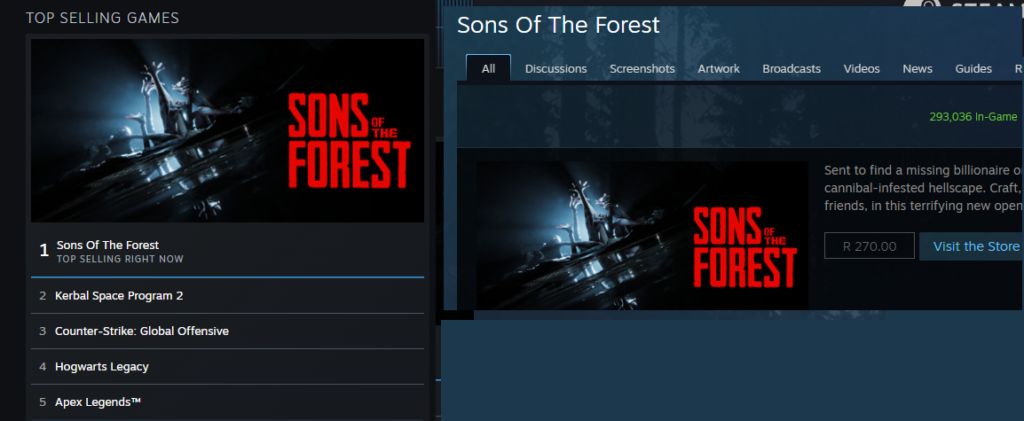 What is Sons of the Forest about?
At the heart of Sons of the Forest is a survival horror crafting game that will test your wits and ability to survive. A billionaire is missing on a remote island, and you are and your team are sent in to find him. The only problem: there are cannibals on the island who are more than eager to eat you alive…or dead.
You can play alone or with friends, but you don't need to worry about missions or side-quests from NPCs. Using your crafting skills, you'll set up camp to protect your base while you head into the forest to search for signs of the billionaire. With humanlike mutated monsters, you'll need your best weapons to take down these demons.

When it comes to crafting, you decide where you want to build a camp. You can choose an open area to see if any enemies are coming toward you, or a secluded spot near a river with plenty of resources. The building system is quite realistic, but you'll need to learn what you need to design specific structures and items.
There are also various seasons in the game. During spring and summer, you can catch fresh fish from streams or the ocean or head into the forest to find wild game. You'll need to practise doing so in Sons of the Forest so that you have ample supplies and food for the coming winter.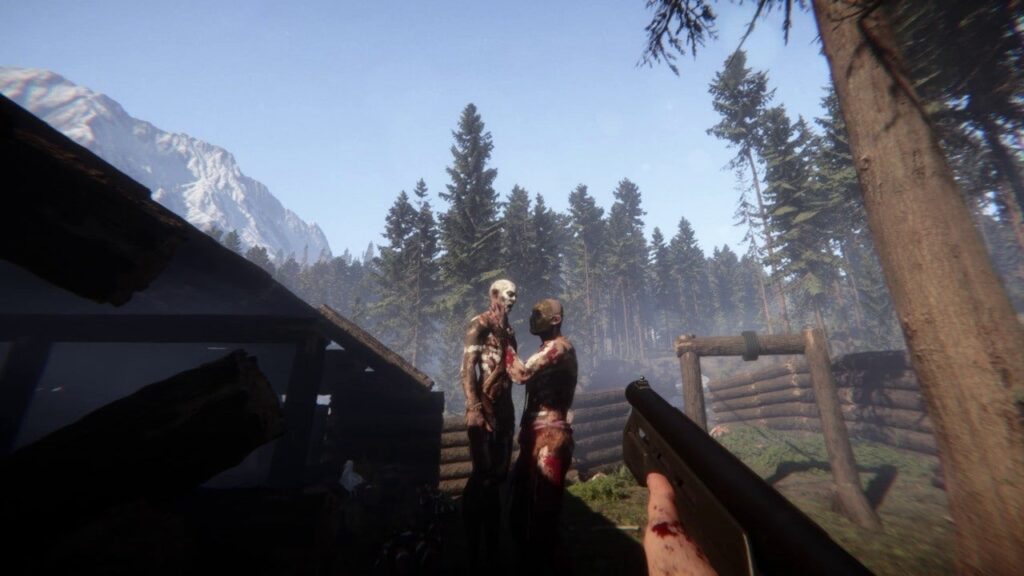 Are you ready for a terrifying experience?
As you can see, Sons of the Forest promises an exhilarating, terrifying experience, which is probably why more than two million players have bought it within 24 hours of Early Access release. We're hoping to provide you with a preview of the game, and give you more details as it moves towards and official launch. If there are any roadmaps to come, we'll make sure that we share that with you, too.
Until then, please feel free to check out our online bookstore for titles that may interest you. We have several genres, such as horror, fantasy, therapy, spiritual, and teen adult. You can also buy our massive anthology of 109 short stories, categorised by genre.