Exploring the Publishing Company Industry: What They Do and Why You Might Need One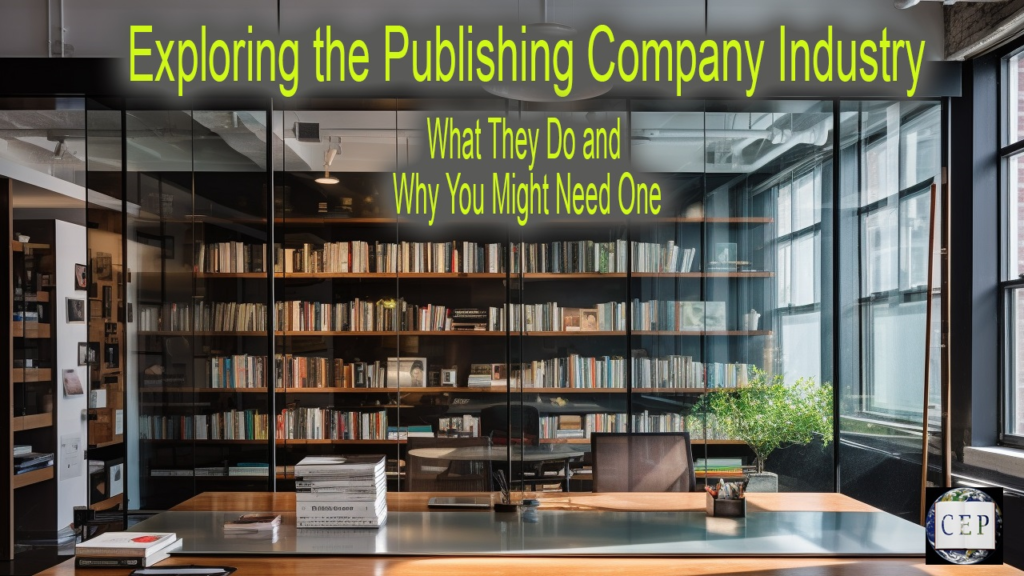 In the ever-evolving landscape of literature and the written word, the role of a publishing company stands as a cornerstone of the industry. These entities are not just the gatekeepers of a writer's dreams but the architects of literary success. A publishing company serves as the bridge that connects an author's manuscript to the hearts and minds of readers worldwide.
But what exactly is a publishing company, and what do they do? Why might an aspiring writer or even an established author consider partnering with one? In this exploration of the publishing company industry, we will delve into the vital functions they perform, the diverse types of publishing companies that exist, and the factors that could influence your decision to collaborate with one.
As we embark on this journey, we'll uncover the intricate world of publishing and shed light on the paths authors can choose to bring their stories to life.
Publishing Company Article Summary: TL;DR
For those with a busy schedule, here's a quick overview of what each section contains in this comprehensive exploration of the publishing company industry. If time is of the essence, this summary will guide you to the sections most relevant to your interests:
What a Publishing Company Does: Understand the core functions, roles, and responsibilities of a publishing company in the literary world.
The Publishing Company Industry: Delve into the evolution, key players, trends, and challenges shaping the publishing industry today.
Types of Publishing Companies: Explore traditional publishing houses, self-publishing companies, and boutique publishers like Celenic Earth Publications.
How a Publishing Company Makes Money: Uncover the various revenue streams, royalties, and compensation models that fuel publishing success.
Who Runs a Publishing Company: Get insights into the leadership and team structure of publishing companies, and the role of publishers and editors.
The Decision to Work with a Publishing Company: Learn about the benefits of partnering with a publisher, considerations for authors, and the choice between self-publishing, traditional publishing, and boutique publishing.
Celenic Earth Publications: Discover how Celenic Earth Publications goes beyond traditional publishing, offering a range of services and opportunities across different writing industries.
Author Benefits: Explore the advantages of becoming an author with a publishing company, including publishing under a reputable imprint, marketing and promotional support, generous royalties, and more.
Conclusion: The Power of a Publishing Company: Conclude the journey by understanding the profound impact a publishing company has on authors, readers, and the literary world.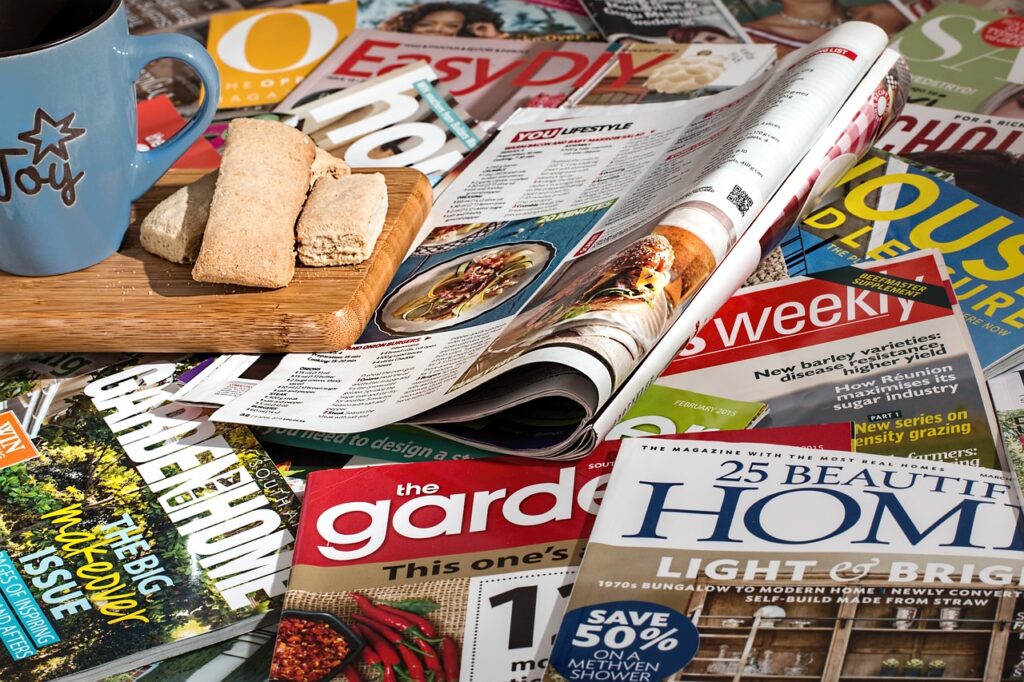 What a Publishing Company Does
Before we dive into the intricate workings of a publishing company, it's essential to grasp the fundamental aspects of its operations. In this section, we'll explore the core responsibilities of publishing companies and gain insight into the step-by-step journey a manuscript takes on its path to becoming a book.
Publishing Company Process Overview
The journey of a manuscript from the author's desk to the hands of eager readers is a complex and multifaceted one. This process is where publishing companies play a pivotal role. Here's an overview of the key stages in the publishing process:
Acquisition: The journey begins with the publishing company scouting for promising manuscripts. They may consider submissions from authors, literary agents, or other sources. The acquisition team evaluates each work's potential, aligning it with the company's publishing goals.
Editing: Once a manuscript is selected, it undergoes a thorough editing process. This involves content editing, copyediting, and proofreading to ensure the text is polished, error-free, and aligns with the company's quality standards.
Design and Formatting: The publishing company works on the visual presentation of the book. This includes cover design, interior layout, and formatting. A well-designed book not only grabs a reader's attention but enhances the reading experience.
Printing and Production: For traditional publishing, the physical book production process comes into play. This involves choosing the right printing method, paper quality, and binding style. In the digital age, this stage also includes creating e-books for electronic distribution.
Distribution: A crucial aspect of a publishing company's role is making books available to readers. This may involve partnerships with distributors, bookstores, online retailers, and libraries to ensure wide access.
Marketing and Promotion: To create buzz around a book, marketing and promotion are essential. This may include book launch events, social media campaigns, book reviews, and more. An effective marketing strategy can significantly impact a book's success.
Sales and Royalties: The publishing company manages the sales process, including sales to bookstores, wholesalers, and online retailers. Authors receive royalties based on book sales, with the specific terms outlined in their publishing contract.
Roles and Responsibilities
Within a publishing company, various individuals and departments work collaboratively to bring a book from inception to readers' hands. Here are some key roles and responsibilities within a publishing company:
Publisher: The publisher oversees the entire publishing process, making critical decisions regarding which manuscripts to publish and how to market them.
Editors: Content editors, copyeditors, and proofreaders work on improving the manuscript's quality, correcting errors, and ensuring readability.
Designers: Graphic designers and layout artists are responsible for the book's visual elements, including cover design and interior layout.
Marketing Team: This team handles promotion and marketing efforts, from book launches to advertising and social media campaigns.
Sales Team: Sales professionals establish relationships with bookstores, distributors, and other sales channels to get books into readers' hands.
Distribution Team: This team manages the logistics of book distribution, ensuring books are available where readers expect to find them.
Understanding the publishing process and the roles within a publishing company provides insight into how authors and publishers collaborate to turn a manuscript into a published work that can captivate and resonate with readers.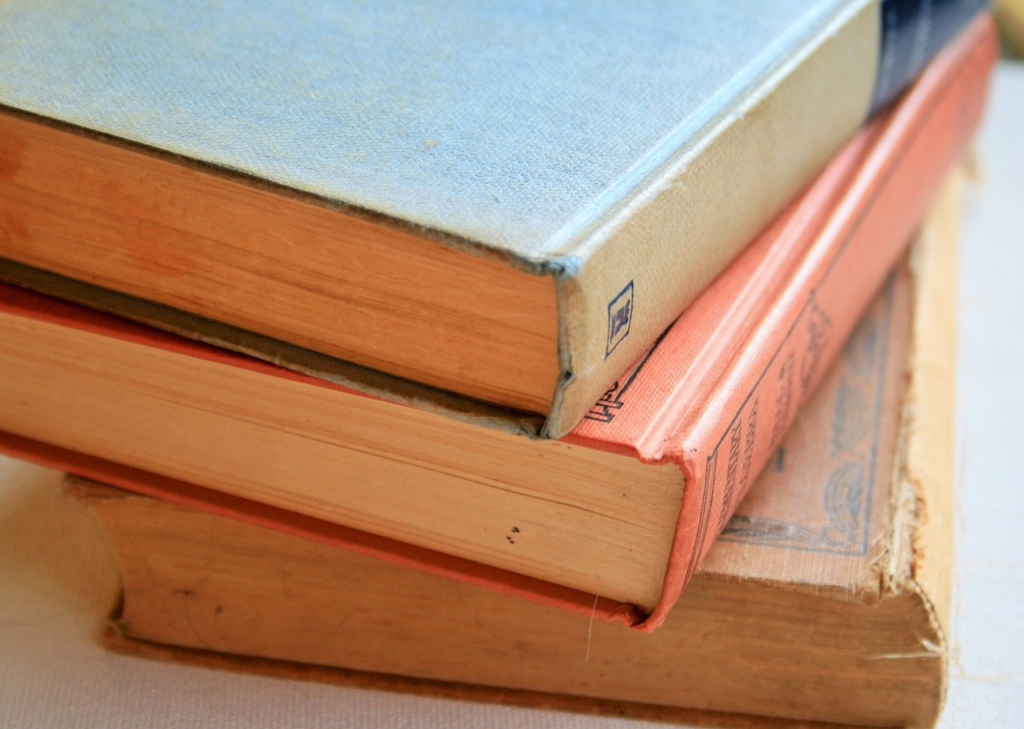 The Publishing Company Industry
As we delve into the intriguing landscape of the publishing industry, it's essential to grasp the historical journey that has shaped these entities. The evolution of publishing companies not only reflects their adaptability but also underscores the industry's enduring influence on the world of literature.
The Evolution of Publishing Companies
The story of publishing companies is a tale of evolution, adapting to the changing tides of technology and culture. Over the years, these entities have transformed from traditional gatekeepers to dynamic partners in the literary journey. Understanding their evolution helps us appreciate the current landscape.
Key Players in the Industry
The publishing industry boasts an array of key players that contribute to its vitality. These include traditional publishing giants, independent presses, self-publishing platforms, and innovative startups. Each brings its unique approach and perspective, shaping the diverse publishing ecosystem.
Trends and Challenges
As the publishing industry continues to evolve, it faces a set of compelling trends and challenges. Digital transformation, the rise of e-books, audiobooks, and self-publishing, and the impact of online retail platforms are among the trends reshaping the industry. Meanwhile, challenges like market saturation, discoverability, and the changing dynamics of reader engagement test the mettle of publishers.
For a deeper dive into the latest trends, statistics, and insights on the publishing industry, we invite you to explore our comprehensive guide, "State of the Book Publishing Industry 2023." This invaluable resource offers a window into the future of publishing and is essential reading for authors, industry professionals, and book enthusiasts alike.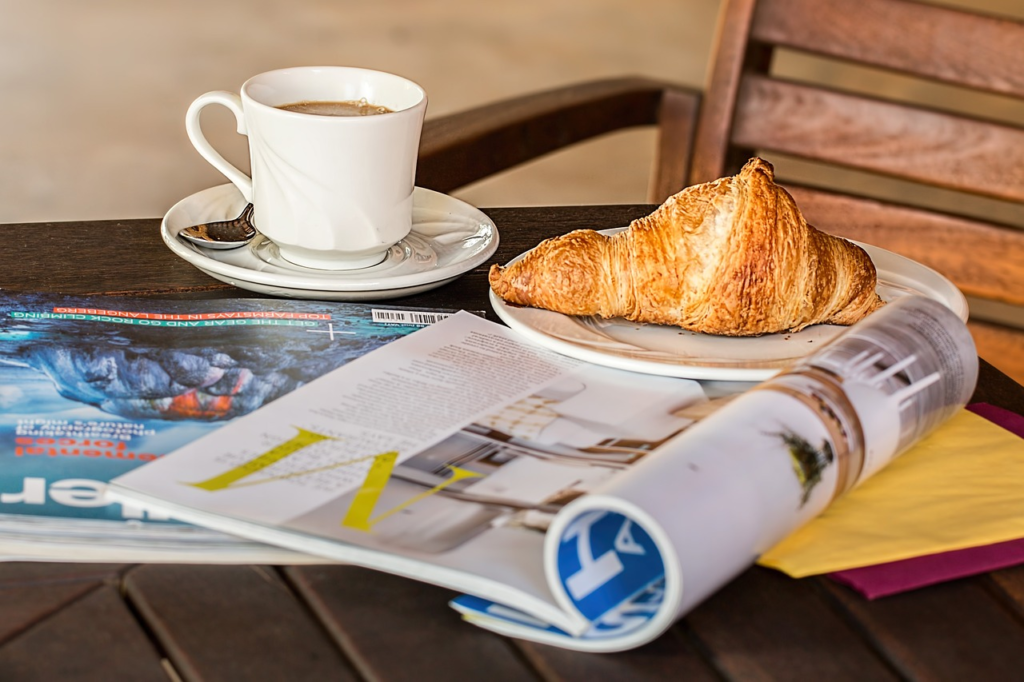 Types of Publishing Companies
In the diverse realm of the publishing company, various specialized models cater to the needs and preferences of authors. These include traditional publishing houses, self-publishing companies, and boutique and specialized publishers. Let's explore the distinctive features and advantages of each:
Traditional Publishing House
Traditional publishing houses have long been considered the gold standard of the publishing industry. These venerable institutions have a rich history of identifying, nurturing, and promoting literary talent. They adhere to a well-established and methodical process, which can be summarized in the following key points:
Manuscript Selection: Traditional publishers receive a vast number of manuscript submissions. A team of editors and literary experts carefully reviews these submissions, seeking stories that align with the publisher's brand and market demand. Only a select few manuscripts are chosen for publication.
Editorial Expertise: Once a manuscript is accepted, it undergoes a rigorous editing process. Editors work closely with authors to refine the content, enhance storytelling, and ensure grammatical accuracy. This meticulous editing contributes to the high quality and polished nature of books published by traditional houses.
Professional Design and Formatting: Traditional publishers invest in professional book design and formatting. This includes cover design, interior layout, and typography. The goal is to create visually appealing and reader-friendly books that stand out on bookstore shelves.
Distribution Power: Traditional publishers have extensive distribution networks and established relationships with bookstores, libraries, and other retailers. This ensures that their books reach a broad audience. They handle the logistics of getting books into the hands of readers worldwide.
Financial Support: Authors who secure a contract with a traditional publisher typically receive an advance against future royalties. This advance provides financial support during the writing and publishing process. Authors also earn royalties on book sales, though these are typically lower compared to self-publishing.
Marketing and Promotion: Traditional publishers have dedicated marketing and promotion teams. They orchestrate book launches, advertising campaigns, book reviews, and author interviews. This extensive marketing effort can help a book gain visibility and recognition.
Prestige and Validation: Being associated with a well-known traditional publisher can lend an air of prestige and validation to an author's work. It may also open doors to literary awards, speaking engagements, and other opportunities.
Despite these advantages, the traditional publishing company route can be highly competitive, and the process can be lengthy. Authors must navigate the challenges of manuscript rejection, the loss of creative control, and lower royalty rates. Nevertheless, for many writers, the allure of seeing their work in print under the banner of a respected publishing house remains a cherished dream.
Self-Publishing Company
In the rapidly changing landscape of the publishing industry, the emergence of self-publishing companies has been nothing short of a revolution. These companies empower authors to take full control of their publishing journey. Here are the key features and aspects of self-publishing companies:
Author Empowerment: Self-publishing companies put the author in the driver's seat. Writers retain complete creative control over their work, including content, cover design, and formatting. This level of autonomy allows authors to fully express their vision without interference.
Simplified Publishing Process: Self-publishing streamlines the publishing process. Authors can choose from various self-publishing platforms that offer user-friendly tools for manuscript preparation and e-book formatting. This simplification makes it accessible to a wide range of authors.
Affordability: Self-publishing often involves minimal upfront costs. Authors can publish their work without the need to secure a traditional publishing contract or invest heavily in printing. This affordability is particularly attractive for independent authors, debut writers, and those on a tight budget.
Higher Royalties: One of the most appealing aspects of self-publishing is the potential for higher royalty rates. Authors typically earn a more significant percentage of the book's sales revenue compared to the traditional publishing model, where advances and overhead expenses can reduce an author's share.
Digital and Print-On-Demand (POD) Options: Self-publishing companies offer digital publishing for e-books and print-on-demand (POD) services for physical books. This means that authors can publish both electronic and print versions of their work, catering to a broader audience.
Marketing and Promotion Responsibility: While self-publishing provides creative freedom, authors are also responsible for marketing and promoting their books. This involves creating their marketing strategies, building an author platform, and leveraging online and social media channels to connect with readers.
Direct Reader Engagement: Self-published authors have the opportunity to engage directly with their readers, building a strong author-reader relationship. This personal connection can be a powerful tool for authors to understand and cater to their audience's preferences.
Global Reach: Self-publishing platforms offer global distribution, allowing authors to reach a vast international audience. E-books, in particular, can be instantly accessible to readers worldwide.
Despite its many advantages, self-publishing is not without its challenges. Authors must invest time and effort in learning the nuances of self-publishing, from formatting to marketing. Success may require navigating a crowded market and overcoming the stigma associated with self-published books. However, for writers who value creative freedom and a higher percentage of royalties, self-publishing remains a compelling option in the ever-evolving world of publishing.
Boutique and Specialized Publisher
Boutique and specialized publishing companies offer a unique and tailored approach to bringing literary works to life. These entities are often driven by a passion for specific genres, niches, or the desire to provide individualized attention to authors. Celenic Earth Publications is a prime example of a boutique publisher, and here's why such a publishing company can be a beneficial choice for authors:
Personalized Attention: A boutique publishing company, like Celenic Earth Publications, prides itself on providing personalized, one-on-one support to authors. This means your manuscript isn't just another file in the queue but a work that receives individualized attention and care.
Genre Expertise: Many boutique publishers specialize in particular genres or themes. This specialization allows them to have a deep understanding of the market and audience for those genres. For authors whose work falls within these niches, it means they're working with a publisher who truly gets their vision.
Author Collaboration: Boutique publishers often foster a collaborative environment, allowing authors to have a say in various aspects of their book, from cover design to marketing strategies. This collaborative approach ensures that an author's creative input is valued.
Customized Marketing: Boutique publishers understand that marketing isn't one-size-fits-all. They craft unique marketing and promotional strategies tailored to each author's work, ensuring it reaches its target audience effectively.
Community Building: Many boutique publishers actively build communities around their authors and their works. This can include author events, book launches, and reader engagement activities, creating a loyal following for the authors they work with.
Quality over Quantity: Boutique publishers often focus on producing high-quality books rather than churning out a high volume of titles. This commitment to quality ensures that each book published is polished and professionally crafted.
Accessible Publishing Path: A boutique publishing company can provide an accessible middle ground between traditional publishing and self-publishing. They offer support, guidance, and resources without the rigorous demands of traditional publishing.
Visibility: Boutique publishers can enhance an author's visibility within a specific niche or genre, helping them stand out in a competitive market.
Celenic Earth Publications, for instance, specializes in science fiction, fantasy, and horror genres as a few examples, making it an excellent choice for authors seeking to break into these markets. With their personalized approach, deep genre knowledge, and commitment to author success, a boutique and specialized publishing company can be a valuable partner for writers looking to bring their unique stories to the world.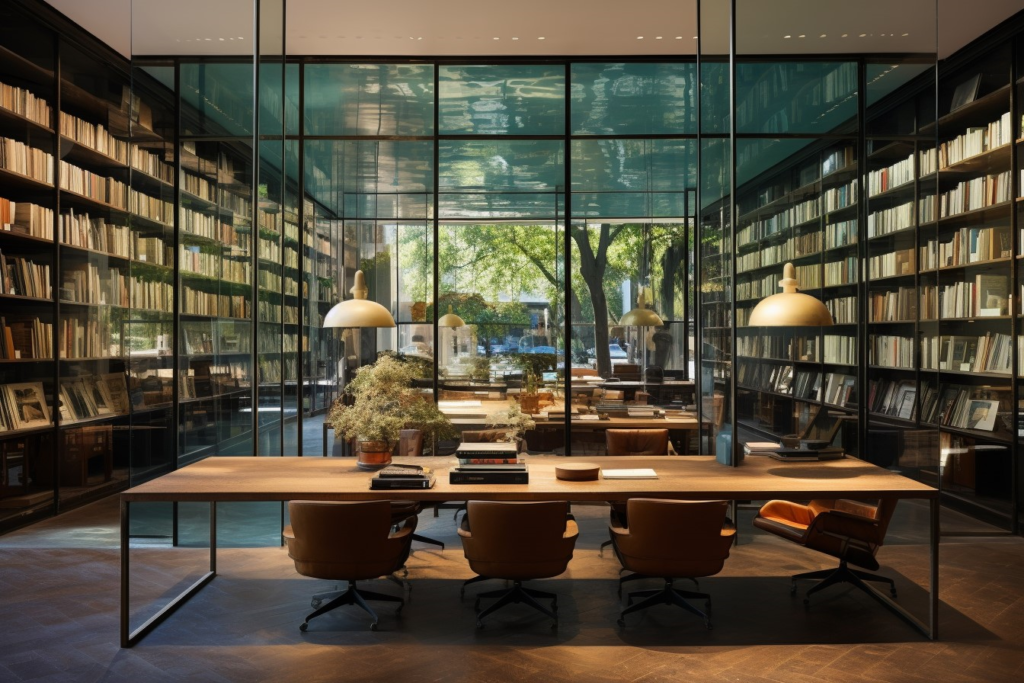 How a Publishing Company Makes Money
In the realm of the publishing company, financial sustainability is achieved through a blend of diverse revenue streams, royalties, and innovative compensation models. Understanding these facets is crucial for authors and industry enthusiasts to comprehend the intricate ecosystem of the publishing world.
Revenue Streams in the Publishing Company
Depending on the type of publishing company, it generates revenue through various channels, including:
Book Sales: A significant source of income for publishing companies is the sale of books. Whether it's physical copies, e-books, or audiobooks, each sale contributes to their financial health.
Rights and Licensing: Many publishing companies secure additional income by licensing the rights to their books. This may involve selling foreign language rights, film and television adaptations, or even merchandise based on the book's content.
Subsidiary Rights: Subsidiary rights, such as serialization rights, audio rights, and electronic rights, can be sold to generate income.
Distribution Services: Some publishing companies offer distribution services to other publishers or independent authors. This provides an additional stream of revenue.
Backlist Sales: Older books, known as the backlist, continue to generate revenue over time. These titles contribute to a steady income stream for the publishing company.
Royalties and Compensation Models
The way authors are compensated in the publishing industry can vary depending on the publishing company and the type of contract they have. Key compensation models include:
Royalties: Authors receive a percentage of the book's sales as royalties. Traditional publishing houses typically offer lower royalty rates but provide advances against future royalties. Self-publishing and boutique publishers may offer higher royalty percentages, but authors are responsible for their book's production costs.
Advance Against Royalties: In traditional publishing, authors often receive an advance payment before their book is published. This advance is deducted from future royalty earnings.
Flat Fee: Some self-publishing companies or specialized publishers offer a flat fee to authors for their work. This is a one-time payment, and the author may not receive ongoing royalties.
Hybrid Models: Some publishing companies offer hybrid models that combine advances, royalties, and other compensation elements. These models aim to provide a balance between guaranteed income and long-term earning potential.
Affiliate Links and Website Ads
To supplement their income, publishing companies may explore affiliate marketing and website ads. By promoting related products or services through affiliate links and featuring targeted ads on their websites, publishers can earn additional revenue. While this is a relatively small part of their income, it contributes to their financial stability.
Understanding these financial aspects of publishing is essential for authors as they evaluate their publishing options and contracts. The way a publishing company generates income directly impacts how authors are compensated for their creative work.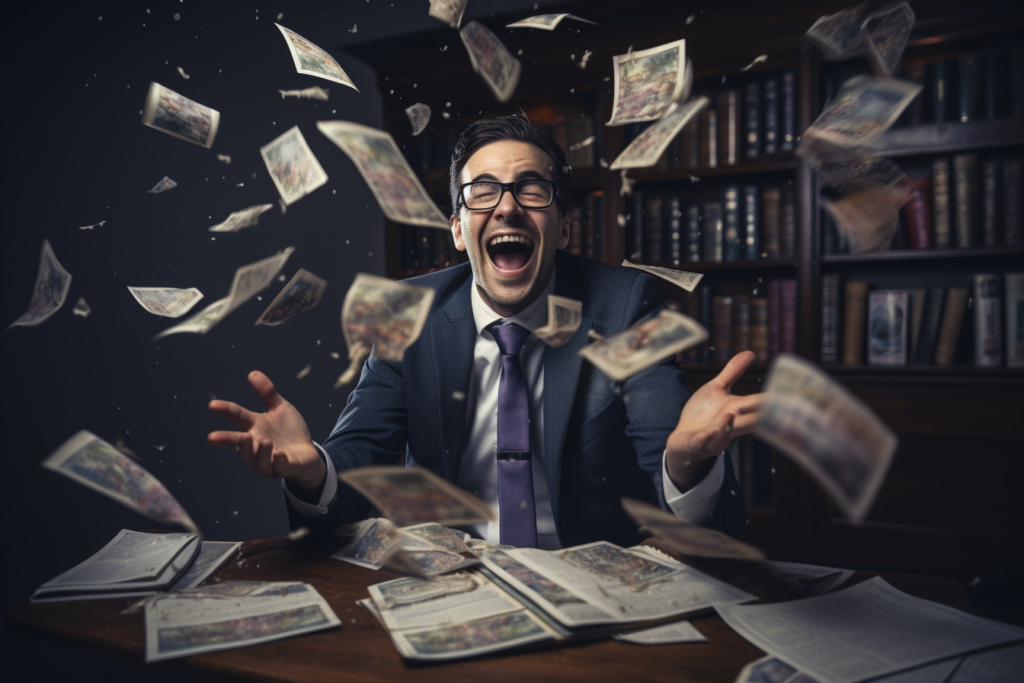 Who Runs a Publishing Company?
In the intricate world of the publishing company, the individuals who lead and shape these organizations play a pivotal role in the success of both the company and its authors. Let's delve into the leadership and team structure within a publishing company and explore the key roles of publishers and editors.
Leadership and Team Structure
The leadership and team structure of a publishing company vary depending on its size, scope, and focus. Larger publishing houses typically have more complex hierarchies, while boutique publishers like Celenic Earth Publications often embrace a more dynamic and hands-on approach.
CEO or Publisher: At the helm of the publishing company is the CEO or Publisher, who sets the company's vision, direction, and strategic goals. In the case of CEP, Shaun M Jooste serves as the CEO. His active involvement in various aspects of the company, from writing and editing to marketing and content creation, reflects a commitment to hands-on leadership.
Editorial Team: The editorial team, led by a Chief Editor or Editorial Director, plays a critical role in the publishing process. They oversee manuscript selection, editing, and quality control. In some cases, like with CEP, the CEO may also have a hands-on role in the editorial process.
Marketing and Sales Teams: These teams are responsible for promoting books, building relationships with booksellers, and ensuring the books reach their target audience. Effective marketing and sales strategies are essential for the success of the company and its authors.
Design and Production: Graphic designers, layout artists, and production specialists are crucial for creating visually appealing and reader-friendly books. They contribute to the aesthetic and technical quality of the published works.
The Role of Publishers and Editors
Publishers: Publishers are responsible for guiding the overall direction of the publishing company. They make critical decisions about which manuscripts to publish, set budgets, and oversee the company's finances. The CEO or Publisher, like Shaun M Jooste at CEP, may also have a close relationship with authors, offering a unique and personal touch to the publishing process.
Editors: Editors play a central role in ensuring the quality of the books published. They work closely with authors, providing feedback, editing content, and ensuring that the final product is polished and error-free. Editors are the bridge between an author's vision and the reader's experience.
In the case of Celenic Earth Publications, the active engagement of the CEO, Shaun M Jooste, in various aspects of the publishing process demonstrates a commitment to a more hands-on, personalized approach. This approach can be beneficial for authors, as they have direct access to the company's leadership and can collaborate more closely in the journey of bringing their works to the public.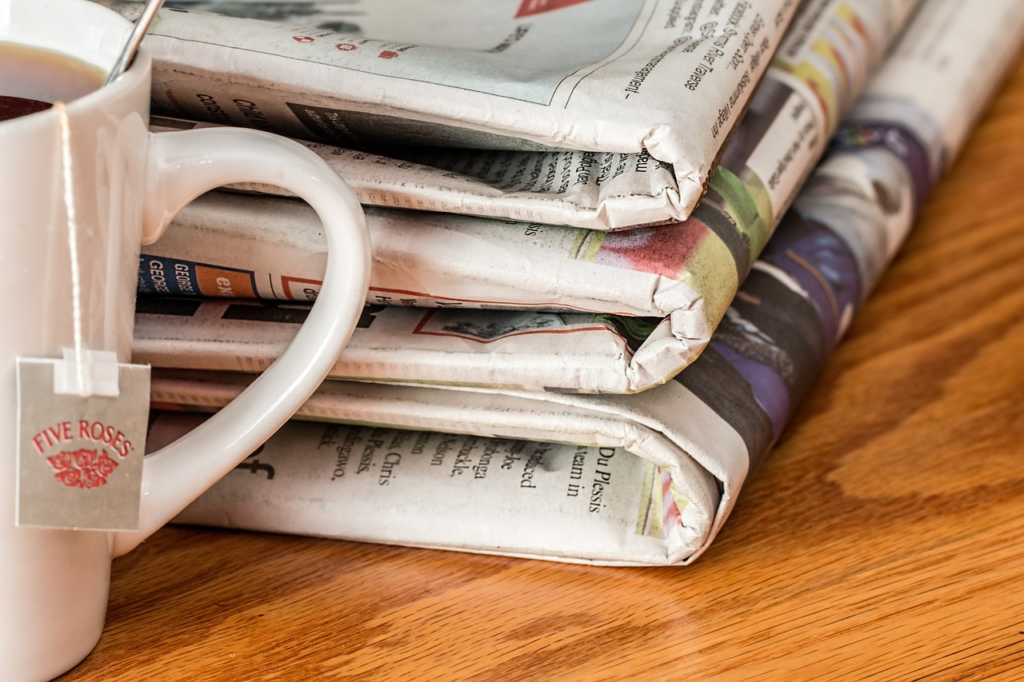 The Decision to Work with a Publishing Company
In the realm of publishing, the decision to partner with a publishing company is a critical one that can significantly impact an author's career and their work's success. In this section, we'll explore the benefits of collaborating with a publisher, considerations for authors, and the choice between self-publishing and traditional publishing.
Benefits of Partnering with a Publisher
Expertise and Guidance: Publishing companies bring a wealth of expertise to the table, from manuscript evaluation to editing, design, and marketing. Authors can benefit from the guidance and support of experienced professionals.
Access to Distribution Channels: Publishers have established distribution networks, enabling books to reach a broad audience. This access is often challenging for independent authors to achieve.
Quality and Professionalism: Publishing companies uphold high standards of quality, ensuring that books are professionally edited, designed, and produced. This quality contributes to a book's marketability.
Financial Support: In traditional publishing, authors may receive advances against future royalties, providing financial support during the writing and publishing process.
Marketing Resources: Publishers often have dedicated marketing and promotion teams to help books gain visibility. This support can be instrumental in reaching a larger readership.
Considerations for Authors
Creative Control: Authors should consider how much creative control they're willing to cede to a publisher. Traditional publishing may involve more input from the publisher, while self-publishing allows complete control.
Royalties: Authors should weigh the potential earnings from royalties and advances in traditional publishing against the income from self-publishing, where royalties are typically higher.
Timelines: Consider the timeframes involved. Traditional publishing can have longer timelines due to the submission and editing process, while self-publishing allows for quicker release.
Market Research: Authors should understand their target audience and market. This knowledge is crucial in choosing the right publishing path and genre-specific publishers.
Self-Publishing vs. Traditional Publishing
Self-Publishing: Self-publishing provides creative control and higher royalties, but authors must manage the entire publishing process, from editing to marketing. Success often depends on their marketing efforts and market knowledge.
Traditional Publishing: Traditional publishing offers professional support and broad distribution but may involve ceding some creative control and longer timelines for manuscript acceptance and publication.
Hybrid / Boutique Publishing: Boutique publishing combines the benefits of traditional and self-publishing, offering personalized support and high-quality publishing with greater creative control. Authors can experience the best of both worlds with hands-on guidance and professional expertise.
The decision to work with a publishing company should align with an author's goals, creative vision, and understanding of the publishing industry. It's a choice that significantly influences an author's journey and the reception of their work by readers. Whether opting for the support of a traditional publisher, the autonomy of self-publishing, or a hybrid approach, careful consideration is key.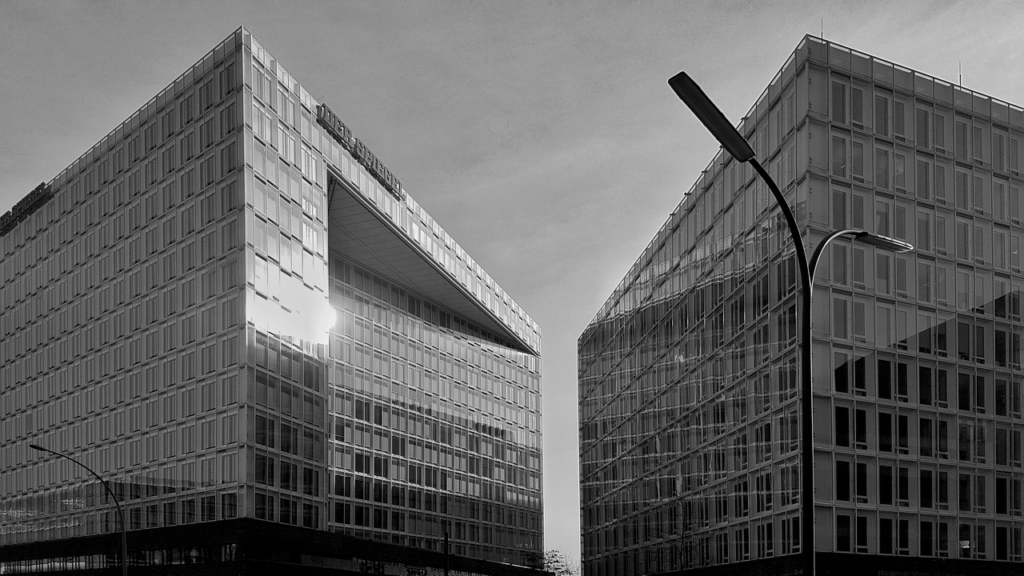 Do I Need a Publishing Company?
The decision to partner with a publishing company is a pivotal one in an author's journey, and it hinges on several key considerations. Aspiring authors and seasoned writers alike must reflect on their objectives, creative vision, and financial commitments before embarking on their publishing path.
Aligning with Your Creative Vision
Creative Control: If preserving creative control and maintaining the integrity of your work are paramount, self-publishing or boutique publishing may be the path for you. These options allow you to make decisions about content, design, and marketing that align with your vision.
Collaborative Vision: Traditional publishing offers the advantage of collaborative creativity. If you value input and expertise from professionals in the field, a partnership with a traditional publisher can be fulfilling.
Defining Your Authorial Objectives
Personal Goals: Consider your personal objectives as an author. Are you looking for prestige and recognition within the literary industry? Traditional publishing can provide that validation. If your goal is to reach a specific niche audience, boutique publishing might be the right fit.
Financial Objectives: Assess your financial objectives. Traditional publishing can provide advances against royalties, which can be beneficial for some authors. Self-publishing and boutique publishing often offer higher royalty rates but require more active involvement in marketing and distribution.
Evaluating Financial Commitments
Budget Considerations: Examine your budget and financial commitments. Self-publishing and boutique publishing can be cost-effective, allowing you to control your expenses. Traditional publishing, on the other hand, may involve fewer upfront costs, as the publisher bears many of the production expenses.
Royalty Structures: Delve into the royalty structures offered by different publishing models. Consider the potential earnings from advances and royalties in traditional publishing, the higher royalty rates of self-publishing and boutique publishing, and how they align with your financial goals.
Ultimately, the decision to partner with a publishing company should align with your individual objectives, creative vision, and financial capacity. Whether you seek creative freedom, professional guidance, or specific financial arrangements, careful consideration will help you determine the most suitable publishing path for your unique journey as an author.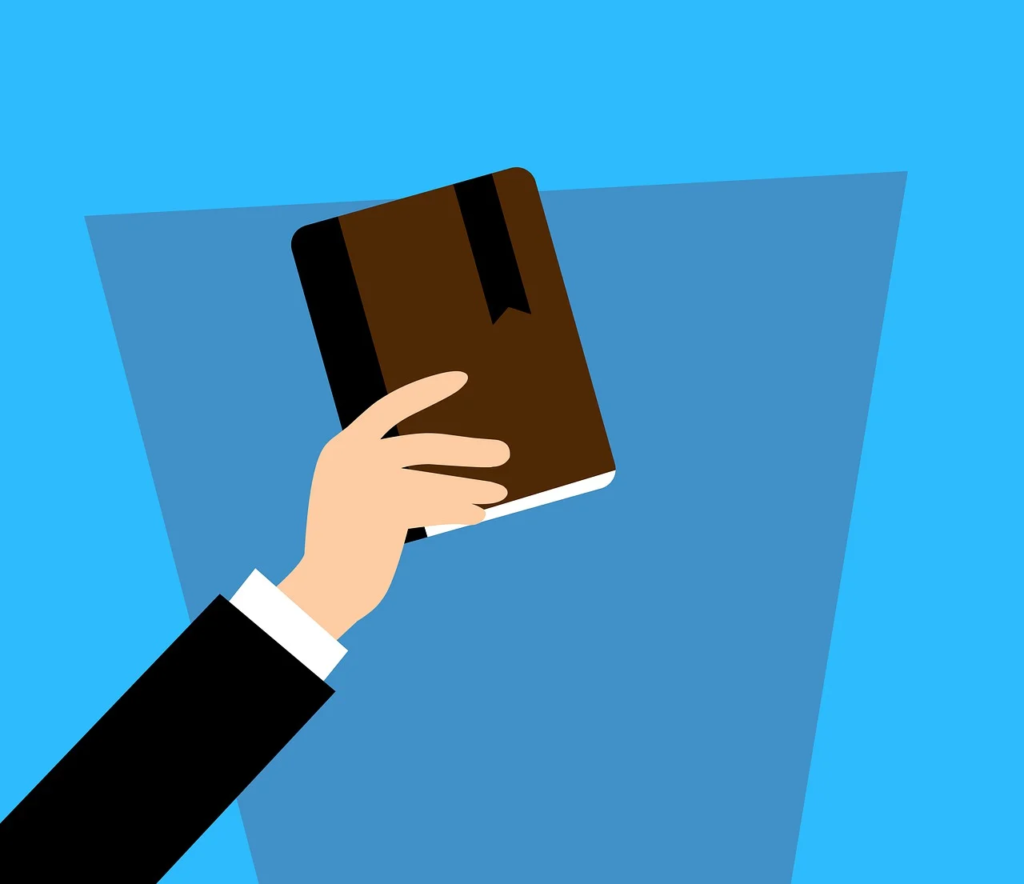 Celenic Earth Publications: More Than Just a Publishing Company
In the vast and ever-evolving world of publishing, Celenic Earth Publications (CEP) stands as a unique and vibrant presence. Beyond the traditional concept of a publishing company, CEP embodies a dynamic approach to literature, creativity, and author collaboration.
This section unveils the multifaceted nature of CEP, showcasing its distinctive qualities and the wide array of services and opportunities it offers to authors and readers alike. From its core mission to the diverse platforms it engages with, CEP demonstrates that it's much more than just a publisher—it's a catalyst for literary excellence and innovation.
Company Background
The history of CEP is a narrative of passion, resilience, and the pursuit of a vision. Founded by Shaun M Jooste, CEP has evolved from its modest beginnings to become much more than a traditional publishing company. Here's a glimpse into the journey of CEP, which can be further explored on the History of CEP page.
Shaun M Jooste's journey as an author and publisher commenced in the early 2000s. His love for writing fiction was ignited during his teenage years in the 90s when he immersed himself in fantasy novels. The first spark of CEP's existence came with his debut novel, "The Windfarer," the inaugural installment in the Celenic Earth Chronicles fantasy trilogy, which he began crafting in 2002 and published in 2007.
The revelation of several publishers' dishonesty compelled Shaun to complete "The Sadgi," the final book in the series, but not publish it. Disillusioned with his publishing experience, he took a hiatus from writing and publishing, temporarily closing the chapter on CEP's history.
Recognizing the demand for a publishing company that catered to the needs of authors, both local and international, Shaun started introducing CEP's services. In 2017, he officially registered CEP as an international company.
Services and Approach
Celenic Earth Publications is not your typical publishing company—it's a multifaceted literary entity that celebrates the written word in various forms and industries. Based in South Africa, CEP publishes writers from around the globe, offering a wide array of services and platforms for creative expression. Here's an insight into CEP's diverse services and approach that goes beyond traditional book publishing:
Celenic Book Publishers: At the heart of CEP's services is the publication of novels, novelettes, and short story anthologies, primarily in the realm of fiction. CEP also excels in adapting games or movies into captivating books, providing readers with a unique literary experience. You can explore our offerings on popular distribution platforms.
Celenic Game Studio: In collaboration with game developers, CEP supplies skilled writers for game narratives. This division is also adept at adapting novels or movies into immersive gaming experiences. Keep an eye on CGS for news and insights into the gaming industry.
Celenic Film Studio: CEP partners with movie producers to provide screenwriting services for film scripts, ensuring that stories transition seamlessly from pages to screens. The adaptation of novels or games into cinematic masterpieces is another forte of Celenic Film Studio.
Celenic Music Studio: Collaborating with music producers, CEP's music division offers lyrical writers for songs and seamlessly integrates music into films and games through our partnerships. It's a harmonious blend of storytelling and music.
Celenic Comic Central: This division celebrates the art of comic books and comic strips, creating engaging content for magazines and newspapers. It's a hub for comic developers worldwide, where creativity knows no bounds.
Celenic News Publishers: With a key focus on news services within the writing industry, CEP's news division brings newsletters and magazines that keep you informed about the latest in the literary and entertainment worlds.
Celenic Content Services: In an exclusive partnership with Captain Words, this division delivers online content that keeps readers engaged and informed.
Writer Mentor Studios: CEP takes pride in training writers and further developing their skills, nurturing emerging talents to reach their full potential.
Celenic Earth Publications serves as the overarching parent company of these diverse divisions, ensuring a seamless and collaborative approach to the world of creative expression. Whether it's novels, games, films, music, comics, news, content, or mentoring, CEP's divisions work together to form a united front in celebrating the written word.
We are also establishing a Celenic Writers Guild, a community where writers from all walks of life, including novelists, poets, game writers, screenwriters, and journalists, come together to learn, share, and grow in the writing industry. While we may have game developers, film producers, and musicians on board, our primary focus remains on nurturing and celebrating the creative talents of writers.
CEP goes beyond the traditional notion of a publishing company; it's a dynamic and expansive literary hub that explores and excels in various domains of creative expression.
Author Benefits
Becoming an author with Celenic Earth Publications isn't just an opportunity; it's a journey filled with unique advantages and opportunities designed to elevate your writing career and maximize the potential of your book, regardless of its genre. As a selected author for our publishing company, you'll gain access to a host of valuable benefits:
Publishing with Celenic Earth Publications:
Your book will be published under the reputable Celenic Earth Publications imprint, known for its commitment to quality, professionalism, and dedication to showcasing outstanding works of literature. This association lends credibility to your work, assuring readers of the quality and expertise that they'll discover within your pages.
Comprehensive Marketing and Promotion:
Celenic Earth Publications understands the importance of effective marketing and promotion. We invest in comprehensive marketing campaigns and promotional activities to increase the visibility of your book. Our team utilizes various marketing channels, social media platforms, and our extensive network to generate awareness and drive sales, ensuring your narrative reaches a global audience.
Generous Royalty Structure:
Authors selected by Celenic Earth Publications benefit from a generous royalty structure. You will receive a substantial percentage of the royalties generated from book sales, ensuring that you are fairly compensated for your creative effort. This demonstrates our commitment to transparency and fair compensation, reflecting our dedication to your success.
Free ISBNs:
As part of our support for authors, we provide free ISBNs (International Standard Book Numbers) for your book. These essential identifiers allow your work to be accurately tracked, distributed, and discovered by retailers, libraries, and readers worldwide. This valuable service ensures that your narrative reaches a broad and diverse audience.
Retain Copyright and Publishing Freedom:
At Celenic Earth Publications, we respect your rights as an author. You retain the copyright to your work, granting you the freedom to publish your book elsewhere simultaneously. We encourage you to explore diverse publishing opportunities to expand your reach and share your narrative with an even wider readership. Your creative journey doesn't end with Celenic Earth Publications; it's a stepping stone to greater literary adventures.
Collaborations with the Entertainment Industry:
Celenic Earth Publications has established connections and partnerships with the entertainment industry, including film, television, and gaming companies. While not guaranteed, there is potential for your book to be considered for adaptation into movies, series, or games in the future. We actively explore these possibilities to provide authors with additional opportunities for their stories to reach new audiences in different mediums. Your narrative could find new life on screens or in interactive experiences, broadening your impact as an author.
As a valued author with Celenic Earth Publications, you benefit from a range of advantages that extend well beyond the pages of your book, contributing to your success and enhancing your literary journey.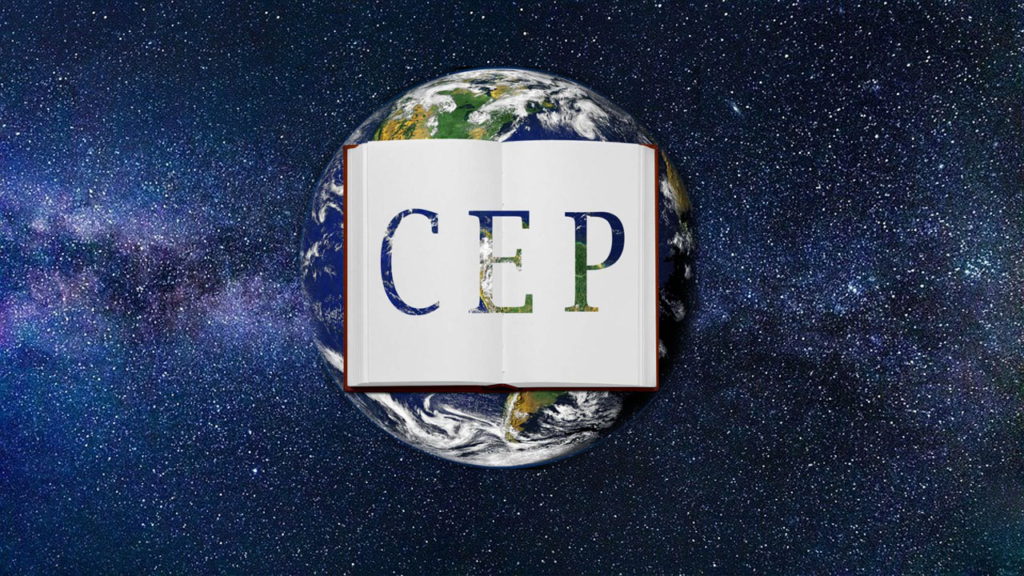 Conclusion: The Power of a Publishing Company
In the world of literature and creative expression, a publishing company is more than just a gateway to the world of books. It's a catalyst for authors' dreams, a conduit for sharing stories, and a vibrant hub of creative collaboration. From traditional publishing to self-publishing and boutique publishing, each avenue offers a unique journey for authors and readers.
These companies go beyond printing words on pages; they sculpt ideas into narratives, foster writers' growth, and connect readers with captivating stories. They bring authors' visions to life, ensuring that their words resonate with audiences worldwide. A publishing company is a bridge between the imagination of an author and the hearts of readers.
Celenic Earth Publications exemplifies the essence of a modern publishing company. It embraces not only books but also games, films, music, comics, news, and content, enriching the literary landscape. CEP supports authors' dreams, facilitates creative exploration, and opens doors to diverse opportunities.
As you journey through the vast landscape of the publishing industry, remember that whether you choose the traditional path or venture into the world of self-publishing, you're part of a rich tapestry of words and ideas. A publishing company is your partner, your guide, and your advocate in this thrilling adventure, dedicated to making your creative aspirations a reality.
In the end, it's the stories, the words, and the voices of authors that truly matter. A publishing company is there to amplify those voices and bring them to the world, one page at a time.